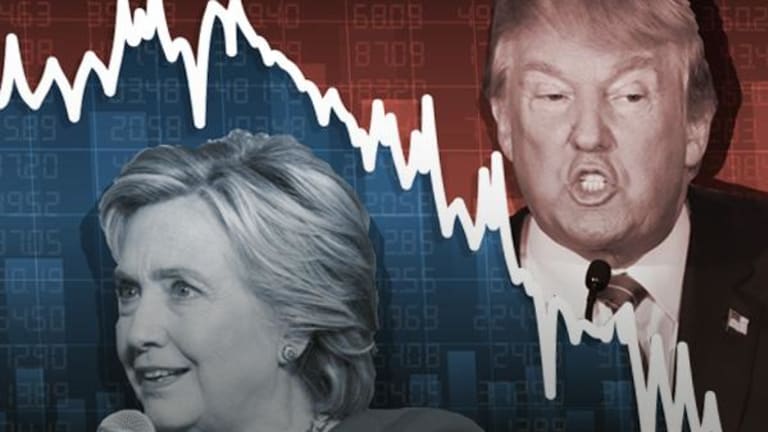 Here's How You Should Invest if Clinton Wins, and if Trump Wins
Here are the exchange-traded funds you should consider buying if Hillary Clinton wins the U.S. presidential election, and the ones you should consider if Donald Trump wins.
The presidential election is closer than anyone imagined it would be -- even compared to just a few weeks ago. A Clinton victory still seems most likely, but it's not a sure thing. And markets are volatile because of the uncertainty.
Until the results come in on Tuesday evening, investors can look at each candidate's broad policies towards different sectors to see where to invest ... and where to avoid investing.
1. If Hillary Clinton Wins
These sectors could benefit if Clinton becomes president:
But financials could struggle under a Clinton presidency. She has said that a "risk fee" would be imposed on the largest financial institutions if she becomes president. She has also promised to appoint officials to carry out "unwavering oversight" of Wall Street.
2. If Trump Wins the Election
A President Donald Trump could be good for:
But if Trump wins, it would be bad for:
3. If Either Trump or Clinton Wins
These sectors will benefit regardless of who becomes the next president:
Kim Iskyan is the founder of Truewealth Publishing, an independent investment research company based in Singapore. Click here to sign up to receive the Truewealth Asian Investment Daily in your inbox every day, for free.
This article is commentary by an independent contributor. At the time of publication, the author held no positions in the stocks mentioned.