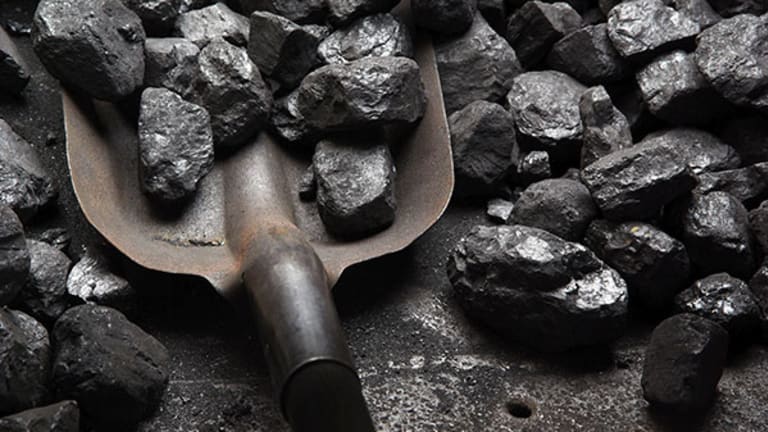 Here Are the Energy Sector Winners and Losers Under Team Trump
How oil, natural gas, coal and renewable energy will fare under a Trump presidency.
How oil, natural gas, coal and renewable energy will fare under a Trump presidency.
Declaring energy dominance a "strategic and economic foreign policy goal" for the U.S., President-elect Donald Trump has said that he plans to grow the country's energy sector through deregulation. His proposals are very different from what's in place now.
If all his plans are implemented, it could mean big changes for the energy sector. A Trump administration will make oil and gas "great again," but expect less "tremendous" gains in domestic coal and renewables.
The Biggest Winners Will Be Oil and Gas
Trump has said that he wants to free America from energy dependence. That means unleashing "America's $50 trillion in untapped shale, oil, and natural gas reserves," as Trump put it.
Last year, OPEC supplied 31% of all U.S. oil imports. To reduce these imports, Trump wants to cut the red tape that currently blocks domestic production and let energy companies use federal lands.
Less regulation and more production may create 400,000 jobs, according to Trump.
The President-elect appears to be building an administration that will make his "America First" energy plan reality. Oil fracking company owners were part of his economic advisory team. 
If all goes well, the natural gas industry will win big, as we recently wrote. It's a cheap and fairly clean form of energy. And much of it is produced from the U.S.'s own deposits.
Unfortunately, the world is already producing too much oil and gas. Higher U.S. production will only hurt prices more. Oil prices, for example, are already less than half of what they were in early 2014. Additional U.S. supply will only add more downward pressure.
U.S. Coal's Prospects Will Continue to Darken
In his campaign, Trump pledged to save America's coal industry. This could be tricky.
The Obama administration halted new mining on federal lands. Trump plans to reverse this decision, which would result in greater coal production.
But increasing the supply of coal won't change demand. Demand for coal has been on the decline as the country is relying more on natural gas for power generation. Trump may not be able to reverse the U.S. coal industry's long-term decline. And if he does put more coal miners back to work, it will mean a larger supply of coal, which would hurt prices for the commodity.
Although coal prices have recovered somewhat this year, this is mainly due to lower supply. Production has decreased in the U.S. and China. One reason for lower U.S. production is the high number of U.S. coal company bankruptcies.
China's lower coal consumption will further reduce demand. Demand fell by 23% last year. And it fell by 32% during the first six months of 2016.
Global Clean Energy Will Boom, Thanks to China
Trump, who calls global warming a hoax, has said he wants to cancel the Paris Agreement. This agreement aims to reduce climate change through joint targets set by nearly 200 countries. He also wants to end U.S. funding of UN climate programs.
Some are worried that the Paris climate agreement will fail without the U.S., just like the Kyoto climate agreement failed after George W. Bush withdrew the U.S. from that treaty.
The world has come a long way since 2001, however. And one of the biggest changes is China's attitude toward clean energy.
China gave little support to the Kyoto accord. But it is now a major global economic force with a very serious pollution problem. As a result, it is now the world's biggest investor in renewable energy and is working to combat global warming.
And at the latest UN Global Warming summit, China made clear that it will continue to green its economy even if the U.S. pulls out of the Paris agreement. That's good news for the world's solar, hydro and wind companies.
What's more, the clean energy industry in the U.S. is growing. Renewables have become more cost competitive with fossil fuels in many markets.
The solar industry now employs more than 200,000 Americans, double the 2010 number. And the U.S. Bureau of Labor recently said that "wind turbine technician" will be the country's fastest growing occupation between 2014 and 2024. (The absolute number of technicians is low; it's the projected relative growth that will lead all other professions.)
And Trump may have to fight his own Republican party if he wants to limit wind and solar power. Last December, it was a Republican Congress that passed wind and solar power tax credits legislation. Plus, Republicans govern the five U.S. states with the highest proportion of wind generated power.
It's likely that the renewable energy sector will continue to boom despite anything Trump does.
How to Invest in U.S. Energy
To profit from Trump's energy plans, look to natural gas. The First Trust ISE-Revere Natural Gas Index ETF (FCG) - Get Report is an option. It focuses on natural gas companies, or companies that get most of their revenue from natural gas exploration and production.
To invest in the global renewable energy sector, try the PowerShares Global Clean Energy Portfolio ETF (PBD) - Get Report .
Want more on Trump's impact on markets? Curious about his effect on Asia? Make sure to read our latest report on how "Asia is Trumped!" You can download your copy here.
Kim Iskyan is the founder of Truewealth Publishing, an independent investment research company based in Singapore. Click here to sign up to receive the Truewealth Asian Investment Daily in your inbox every day, for free.
This article is commentary by an independent contributor. At the time of publication, the author held no positions in the stocks mentioned.