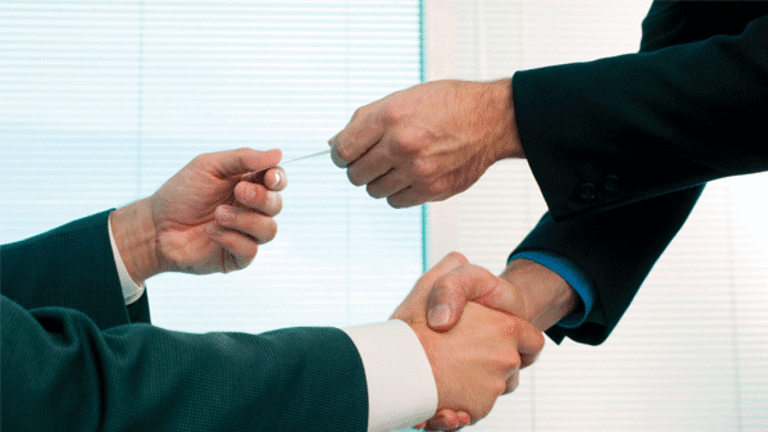 Health Care Plan Poses Risks for ETFs
The latest health care proposal could smother recent gains seen by medical devices and pharmaceutical ETFs.
As the Senate took the U.S. one step closer to national health care on Sunday, some ETFs in the sector could face a second round of Obama-inspired losses. As billions of new taxes are levied on insurers, large pharmaceutical companies and medical device makers, health care subsector exchange-traded funds will face different challenges.
The increasingly likely health care law could smother recent gains seen by medical devices and pharmaceutical ETFs, like the
iShares Dow Jones U.S. Medical Devices
(IHI) - Get Free Report
and
iShares Dow Jones U.S. Pharmaceuticals
(IHE) - Get Free Report
.
ETFs that track health care providers, like the
iShares Dow Jones U.S. Healthcare Providers
(IHF) - Get Free Report
, and biotech companies, like the
iShares Nasdaq Biotechnology ETF
(IBB) - Get Free Report
, may already have seen the worst of their losses.
The initial hit to health care ETFs came in the wake of President Obama's election. As plans for sweeping reform materialized, ETFs across health care's subsectors were impacted. In 2008, IHI and IHE dropped 36.79% and 14.91%, respectively.
IHF, which tracks health care providers like
UnitedHealth Group
(UNH) - Get Free Report
and
WellPoint
(WLP)
, fell 43.46%, while IBB fell 12.28%.
In 2009, as health care reform appeared to be sinking while the market recovered, health care ETFs reversed course. Year to date, IHI and IHE are up 35.74% and 27.89%, respectively.
IHF and IBB also have been on the upswing in 2009. Year to date, IHF is up 34.85% while IBB has increased 11.68%.
While the broad spectrum of narrowly focused health care ETFs have, thus far, moved as a group, the transformation and passage of the health care reform bill could send these funds in different directions.
Now, the objective of health care ETF investors is to determine which health care sectors already have the impact of the bill priced in.
The "public option," or government insurance alternative, has been stripped out of the Senate's version of the bill, and the existing employer-based health-insurance system is basically left untouched. While new fees will be harmful to the insurance providers in IHF's portfolio, the absence of a government-alternative health-insurance plan is good news for the holders of this fund. IHF will probably not see another 35% gain in 2010, but it will
likely avoid disastrous losses
similar to 2008.
Biotechnology, the least-harmed subsector in 2008, has the potential for gains in 2010. Biotech firms, tracked by ETFs like IBB, are largely hit-or-miss operations working to develop cutting-edge technologies. If a company hits the proverbial biotech lottery, the blockbuster drugs are often sold off to Big Pharma.
This critical difference between biotechnology and pharma is what will help biotech and hurt pharma when the new bill hits the industry. The new health care bill focuses on cutting costs, implementing reforms that will emphasize generics and hurt Big Pharma's profits.
Many biotech drugs, on the other hand, offer unique benefits to small groups of patients. This specialization will minimize the leverage that pharmacy-benefit managers have over drug firms as the two groups battle over cost-cuts.
Medical device manufacturers, like the companies tracked by IHI, face a tougher road ahead. Cuts to Medicare, which currently reimburses many medical device companies, coupled with new taxes, could harm this subsector. IHI's volatile journey through 2008 and 2009 could continue in 2010.
Investors have been bracing themselves for the impact of Obama's health care initiatives for some time now. Public options, public opinion and politics have helped to shape the course of health care ETFs over the last two years.
Just as economic crisis and reform speculation have produced a herding effect in these funds in 2008 and 2009, the passage of the health care bill may produce a divergence of health care's subsector ETFs in 2010.
At the time of publication, Dion was long IHI, IHE and IBB.
Don Dion is president and founder of
, a fee-based investment advisory firm to affluent individuals, families and nonprofit organizations, where he is responsible for setting investment policy, creating custom portfolios and overseeing the performance of client accounts. Founded in 1996 and based in Williamstown, Mass., Dion Money Management manages assets for clients in 49 states and 11 countries. Dion is a licensed attorney in Massachusetts and Maine and has more than 25 years' experience working in the financial markets, having founded and run two publicly traded companies before establishing Dion Money Management.
Dion also is publisher of the Fidelity Independent Adviser family of newsletters, which provides to a broad range of investors his commentary on the financial markets, with a specific emphasis on mutual funds and exchange-traded funds. With more than 100,000 subscribers in the U.S. and 29 other countries, Fidelity Independent Adviser publishes six monthly newsletters and three weekly newsletters. Its flagship publication, Fidelity Independent Adviser, has been published monthly for 11 years and reaches 40,000 subscribers.