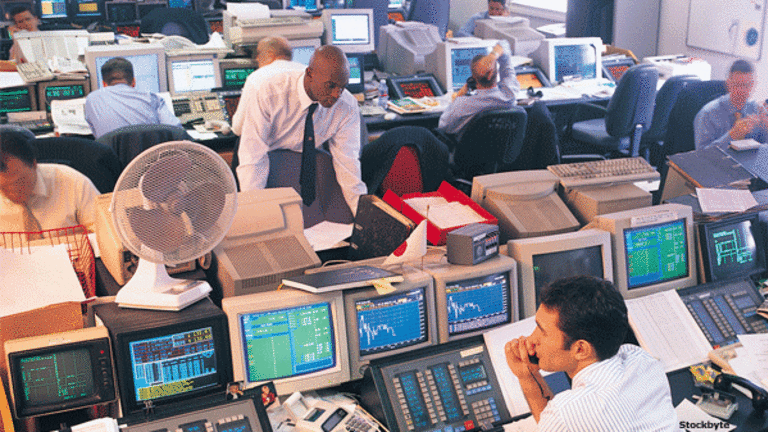 Hard-Asset ETF Boom
The investor craze for commodities has led the ETF industry to create a variety of hard-asset funds.
NEW YORK (
) -- Commodities ETFs are all the rage, and investors can get their hands on hard assets with a variety of broad, specific strategies. Hard-asset ETFs are a good way to diversify your portfolio and protect against inflation and broader market turmoil.
As the ETF industry grows, it is increasingly important to select the right fund for your investment needs. Before snatching up shares of hard-asset funds, it is important to build awareness of the products available today and the outlook for the future.
Equity-Based, Hard-Asset ETFs
SPDR S&P Metals & Mining
(XME) - Get SPDR S&P Metals & Mining ETF Report
focuses on U.S. metals and mining firms, with industry giants like
Arch Coal
(ACI) - Get Albertsons Companies, Inc. Class A Report
,
United States Steel
(X) - Get United States Steel Corporation Report
and
Alcoa
(AA) - Get Alcoa Corporation Report
counted among its top components. The fund's relatively low concentration and low 0.35% expense ratio make XME a good starting place for new hard asset investors.
Market Vectors-RVE Hard Assets Producers ETF
(HAP) - Get VanEck Natural Resources ETF Report
tracks the Rogers-Van Eck Hard Assets Producers Index, often viewed as the definitive global benchmark for commodity equities.
In addition to metals and mining, HAP includes water and renewable energy among the hard assets in its portfolio. Top HAP components include
Monsanto
(MON)
,
Exxon Mobil
(XOM) - Get Exxon Mobil Corporation Report
,
Potash
(POT)
and
Deere
(DE) - Get Deere & Company Report
.
Futures-Based, Hard-Asset Funds
In 2008, iPath launched a line of commodity ETNs that give investors broad or specific exposure to hard assets. Each fund tracks a basket of futures contracts and Treasuries, designed to give investors exposure to the price of the underlying commodity.
These funds are the riskiest of the batch, due to regulatory concerns and debt structure. Since the funds are comprised of notes, rather than equities, investors are exposed to the credit risk of the issuer. Anticipated changes to futures regulation could also restrict the size of these funds and impact their trading capabilities.
One fund that offers multiple commodities is
iPath Dow Jones-UBS Industrial Metals Subindex Total Return
(JJM) - Get iPath Series B Bloomberg Industrial Metals Subindex Total Return ETN Report
.
The single hard-asset funds include
iPath Dow Jones-AIG Tin Total Return Sub-Index ETN
(JJT) - Get iPath Series B Bloomberg Tin Subindex Total Return ETN Report
,
iPath Dow Jones-AIG Platinum ETN Total Return Sub-Index
(PG) - Get Procter & Gamble Company Report
,
iPath Dow Jones-AIG Lead ETN Total Return Sub-Index
(LD) - Get iPath Bloomberg Lead Subindex Total Return ETN Report
and
iPath Dow Jones-AIG Aluminum Total Return Sub-Index ETN
(JJU) - Get iPath Series B Bloomberg Aluminum Subindex Total Return ETN Report
.
Booming Industry
The ETF industry is booming, and exchange traded commodity funds are a particularly popular segment. While futures-based commodity products could face
in the near future,
physically backed commodities funds
should be unscathed.
ETF Securities, a London-based issuer, has had tremendous success launching lines of physical exchange traded products across the globe. From London to Tokyo and the U.S., investors can't seem to get enough of the hard-asset products. ETF Securities currently has two products trading in the U.S.,
ETFs Silver Trust
(SIVR) - Get Aberdeen Standard Physical Silver Shares ETF Report
and
ETFs Gold Trust
(SGOL) - Get Aberdeen Standard Physical Gold Shares ETF Report
.
If the success of other ETF Securities products abroad is any indication, U.S. investors could soon see the debut of other products. Investors should keep an eye out for hard-asset funds like palladium in the months ahead.
Glencore International and
Credit Suisse
(CS) - Get Credit Suisse Group AG Report
are reportedly teaming up to launch a physically backed aluminum fund in the months ahead. While aluminum is harder to store than metals like gold and silver, Glencore is said to have amassed 1 million tons of aluminum this year. It will be important for the firm to gather critical mass before unleashing this ETF in the open market.
While JJU currently offers investors exposure to aluminum prices, the fund is backed by futures. Since upcoming regulatory limits are still uncertain, a new physically backed aluminum fund would be a safer bet.
Hard-asset exchange traded products give investors exposure to gold, silver and beyond. These funds can help to diversify a well-rounded portfolio. Regulatory limits may soon limit the size of funds like JJN and JJM, so investors should consider physical hard-asset ETFs when available. Make sure to keep an eye towards liquidity and regulatory changes as you add these unique products to your investment mix.
-- Written by Don Dion in Williamstown, Mass.
At the time of publication, Dion did not have positions in any of the funds mentioned.
Don Dion is president and founder of
, a fee-based investment advisory firm to affluent individuals, families and nonprofit organizations, where he is responsible for setting investment policy, creating custom portfolios and overseeing the performance of client accounts. Founded in 1996 and based in Williamstown, Mass., Dion Money Management manages assets for clients in 49 states and 11 countries. Dion is a licensed attorney in Massachusetts and Maine and has more than 25 years' experience working in the financial markets, having founded and run two publicly traded companies before establishing Dion Money Management.
Dion also is publisher of the Fidelity Independent Adviser family of newsletters, which provides to a broad range of investors his commentary on the financial markets, with a specific emphasis on mutual funds and exchange-traded funds. With more than 100,000 subscribers in the U.S. and 29 other countries, Fidelity Independent Adviser publishes six monthly newsletters and three weekly newsletters. Its flagship publication, Fidelity Independent Adviser, has been published monthly for 11 years and reaches 40,000 subscribers.