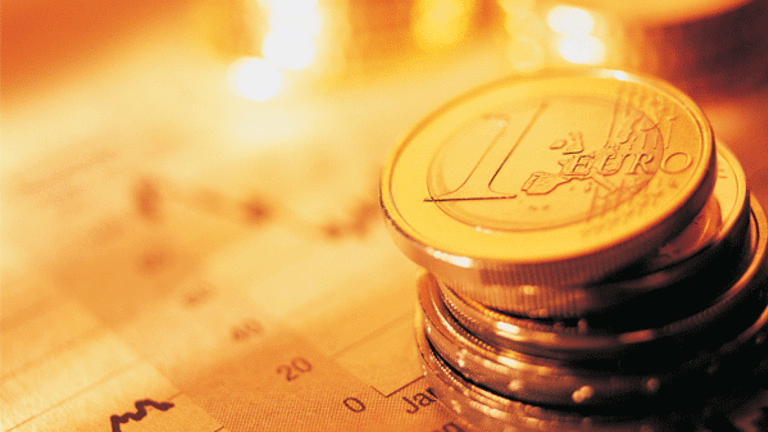 Gold's Tax Twist
Gold ETF profits get taxed at double the normal rate.
Gold ETF profits get taxed at double the normal rate.
Not even this year's volatile metal-price swings have been enough to stop overexcited gold bugs piling into the
streetTracks Gold Shares
(GLD) - Get Report
exchange-traded fund.
In the last two months, the largest bullion ETF netted $794 million in new assets, bringing the total to $7.8 billion at the end of July, according to State Street Global Advisors, the firm that runs the fund.
But those eager investors may have a less-than-enthusiastic response to future tax bills if they haven't been reading the ETF's prospectus carefully.
That's because unlike stocks, which receive a maximum 15% tax rate on long-term gains, profits from trading bullion (bars or coins made of gold) are treated as "collectibles" by the Internal Revenue Service and get taxed at almost double the rate.
And although the GLD trades like a stock, it gets caught in the tax trap because it is backed up by holdings of gold bars, along with gold coins such as the American Eagle and the internationally popular South African krugerrand.
"If we are talking about collectibles, that's a maximum 28% tax rate," says Steven Melnik, director of graduate tax programs at City University of New York's Baruch College. "An unsophisticated investor could easily get lost in the shuffle, as they often do." He notes that short-term gains, which are generated from assets held less than a year, are taxed as ordinary income.
Even some professionals actively involved in the bullion market aren't familiar with this aspect of the tax code.
"I would bet that even most coin dealers would fail the test of that knowledge," says Mark Albarian, CEO of Santa Monica, Calif., coin merchant Goldline International. He doesn't believe that the categorization is necessarily appropriate for the ETFs. "It's hard to argue that a big block of gold is a collectible."
State Street says it has done what it can to make sure that investors understand the tax consequences, such as including a section in the prospectus. The firm does, however, note some inconsistency in the tax code.
"Gold Shares was not deemed a collectible for IRA inclusion," says Dodd Kittsley, director of ETF research at State Street Global Advisors. "It almost seems like there is a double standard," but he notes that the product opened the bullion market to investors that did not have access previously, or that didn't have the temperament for the highly risky gold futures market.
Other experts stress that buying a bullion ETF isn't the only way to gain gold exposure.
"I think the difference in taxes is just too much to ignore," says Joel Ticknor, principal at Reston, Va.-based Ticknor Atherton & Associates, a specialist fee-only investment adviser. "I just don't use it in taxable accounts," but he would consider it for non-taxable retirement accounts such as IRAs or 401(k)s.
Instead, he suggests clients wanting exposure to gold buy shares of large established gold mining companies such as
Newmont Mining
(NEM) - Get Report
,
Barrick Gold
(ABX)
,
Gold Fields
(GFI) - Get Report
,
Rio Tinto
(RTP) - Get Report
, and
AngloGold Ashanti
(AU) - Get Report
.
He says he prefers buying the stocks directly rather than the
Market Vectors Gold Miner
(GDX) - Get Report
ETF, which includes some smaller, "more speculative" companies in addition to the big names, and recommends a portfolio weighting for gold related investments of 5% to 10%.
The question is now, will price volatility scare away investors before an unfriendly tax bill does?
"Evidence has shown that, historically, mutual fund investors have chased performance," says Brian Boswell, a research analyst at Boston-based Financial Research Corp., which tracks mutual fund and ETF fund flows. "However, I would hesitate to conclude the same for ETF investors."
Holders of the other
,
iShares Comex Gold Trust
(IAU) - Get Report
, would be taxed the same way, although fewer people will be affected. The Comex Gold had only $857 million assets under management through the end of July, according to Barclays Global Investors, the ETF's operator.