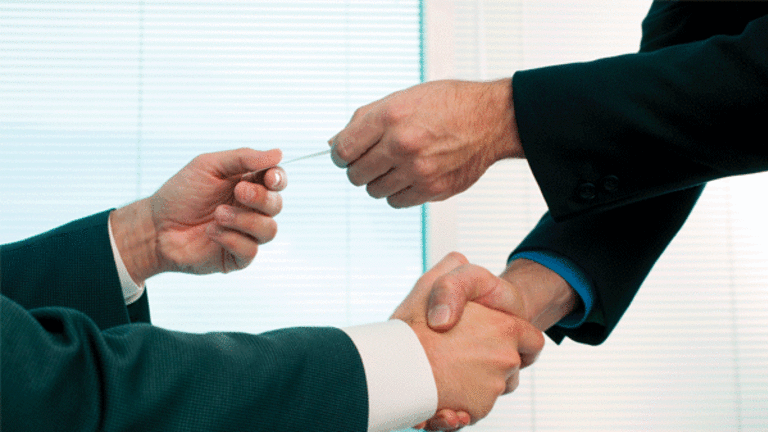 Global Private Equity ETFs Live and Die by the Sword
These funds tend to do well in up markets and get crushed in down markets.
NEW YORK (TheStreet) -- Investing in private equity via ETFs came onto investor's radar shortly before the financial crisis and on the heels of years of investment success at the larger college endowments.
Private equity ETFs tend to own companies that are financially complicated in terms of using leverage and being heavily transaction-oriented and the group suffered badly in 2008. Despite the poor showing back then these companies and the ETFs that own them tend to be of great interest to investors because they offer generous yields at a time when yield is hard to come by.
One of the new funds in the space that is yet to garner much attention is the
ProShares Global Listed Private Equity ETF
(PEX) - Get ProShares Global Listed Private Equity ETF Report
. PEX owns companies that are actual managed pools of capital that have exchange listings.
The country allocation is heaviest in the United States at 47% of the fund followed by the United Kingdom at 19%, Europe with 18% and Canada with 9%. The largest holdings in the fund include
Onex
(ONEXF)
from Canada,
3i Group
(TGOPF)
from the UK and
Ares Capital
(ARCC) - Get Ares Capital Corporation Report
all with close to 10% weightings.
PEX' expense ratio appears to be very high at 2.54% but that requires a closer look to understand the structure. Most of the holdings are managed pools of capital and they have their own expense ratios that tend to be much higher than what ETF investors will be used to. Funds like PEX need to disclose its own expense ratio which in this case is 0.50% and the fees charged by the fund's constituents which is reported as acquired fund fees and expenses which for PEX is 1.94%.
A similar fund with some track record is the
PowerShares Global Listed Private Equity Portfolio
(PSP) - Get Invesco Global Listed Private Equity ETF Report
which started trading in November 2006. As mentioned above the holdings in these funds tend to have very high yields. PSP reports a trailing yield of 9.8%. PEX is too new to have paid any dividends yet but both PEX and PSP have many holdings in common which makes it likely that PEX can also offer a high yield.
Like PEX, most of PSP's expense ratio is actually acquired fund fees from its holdings which is why its expense ratio appears to be high at 2.19%.
A major point of differentiation between PEX and PSP is that PEX omits companies whose business it is to manage private equity funds as opposed PSP which includes these companies.
The various inner-workings of funds in the private equity niche are important to understand but the bigger question is whether any exposure to this space is suitable. Recently, Yale's endowment announced it was reducing its exposure in private equity from 35% to 31% but even at 31% it is still the endowment's largest asset class.
During times of relative market normalcy these funds can very well trade in line with the
S&P 500
; for the last two years the index is up 41% and PSP is up 46% plus the much higher yield. However during times of crisis or even normal downturns PSP and now PEX should be expected to get crushed. During the financial crisis PSP declined 86% from its peak and in the correction in 2011 PSP fell by 36% compared to a drop of just 15% for the S&P 500. The high yields imply of the fund's holdings imply they are heavily leveraged and leveraged vehicles tend to fare relatively poorly during times of market upheaval.
At the time of publication the author held no positions in any of the stocks mentioned.
This article is commentary by an independent contributor, separate from TheStreet's regular news coverage.