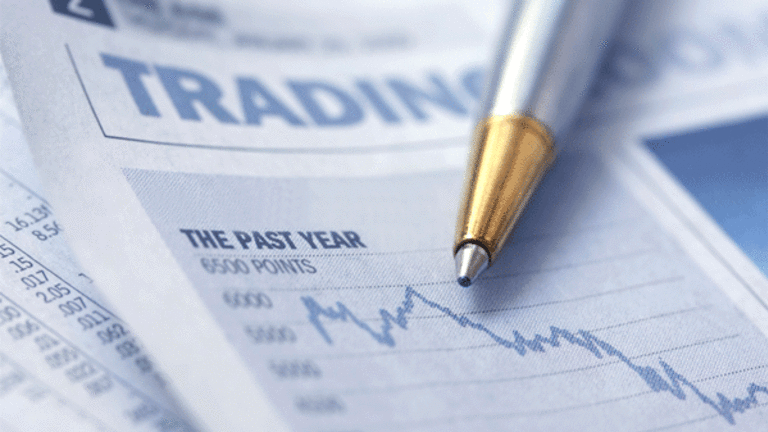 Publish date:
Global Coal Rally Nearing End
A jump in coal production in China is expected to bring an end to the five-month rally.
A jump in coal production in China is expected to bring an end to the five-month rally.
NEW YORK (
) -- An increase in coal production in China is expected to put an end to the commodity's impressive five-month global rally.
Although
Market Vectors Coal ETF
(KOL) - Get Report
has been able to take advantage of the recent run-up, the expected supply boost may bring down prices, and KOL will likely take a hit.
Recent tragedies in Shanxi, China's largest coal mining province, caused the government to halt a large number of small mines in order to reassess their safety. These smaller mines, which account for close to a quarter of China's coal production, were told that they had to merge with larger producers in the nation. Those that were deemed unsafe by the government were shut down.
Currently China uses coal to produce as much as 80% of its electricity. Therefore, with a quarter of the nation's domestic coal supply halted, China was forced to import a record 48 million metric tons of coal in the first six months of 2009.
However, on Monday news broke that with many new safety upgrades complete, a number of these smaller mines would be reopened in an attempt to bolster China's economic growth.
The reopening of these mines is expected to boost output in Shanxi 60% in the second half of the year. Analysts believe that the increase in domestic coal production will drive down the price of imported coal from Europe as much as 7%. Seaborne coal producers are also expected to feel the pressure.
I spoke with Glenn Smith, the director of ETF sales at Van Eck, yesterday about the implications of the expected supply boost and subsequent price drop on KOL. He informed me that, while the fund is likely to be negatively affected by the drop in coal prices around the world, coal is not a bad industry.
Smith explained that coal's performance is almost entirely dependent on supply and demand. While the fact that an increase in supply is expected to drive down prices, the enormous imports piped into China this year illustrate that demand for coal has not let up.
Although the consensus is that KOL will see a dip, it will be interesting to see how drastic it will be. While the largest companies such as Xstrata,
Anglo American
(AAUK)
, and
Rio Tinto
(RTP) - Get Report
will likely be hit hard, none of these companies are listed in KOL's index. KOL is currently up 94.5% year to date for a period ending August 24.
The fund tracks an index made up of companies from across the globe that are heavily involved in the coal mining industry. Companies from the United States, China and Indonesia make up 45%, 23% and 16% of the index, respectively.
The fund's top five holdings include: China Shenhua Energy Co Ltd (8%);
Alpha Natural Resources
(ANR)
(7.6%); China Coal Energy (7.5%);
Peabody Energy
(BTU) - Get Report
(7%) and
Joy Global
(JOYG)
(7%).
Although, coal demand has not been stifled, the nation does appear to be taking steps toward cleaner energy sources. Just last week,
Petro China
(PTR) - Get Report
and
Exxon Mobil
(XOM) - Get Report
signed a landmark liquefied natural gas import deal in Australia.
The agreement entitles China to 2.25 million metric tons of LNG per year over the next two decades. If this is a sign of the future for Chinese energy use, now may be a perfect time to dump coal and get into natural gas.
Beside the changing preferences in China, other factors such as the coming hurricane season and cooler temperatures are also making the idea of investing in natural gas look more attractive.
As I've explained over and over again,
U.S. Natural Gas Fund
(UNG) - Get Report
, with its current 14% premium, is a terrible way for investors to gain exposure to the commodity. On the other hand,
First Trust ISE-Revere Natural Gas Index Fund
(FCG) - Get Report
is a great way to take advantage of the expected bump in prices. Year to date for a period ending August 21, UNG is down almost 50% while FCG is up 29%.
-- Written by Don Dion in Williamstown, Mass.
At the time of publication, Dion does not own any of the ETFs mentioned.
Don Dion is president and founder of
, a fee-based investment advisory firm to affluent individuals, families and nonprofit organizations, where he is responsible for setting investment policy, creating custom portfolios and overseeing the performance of client accounts. Founded in 1996 and based in Williamstown, Mass., Dion Money Management manages assets for clients in 49 states and 11 countries. Dion is a licensed attorney in Massachusetts and Maine and has more than 25 years' experience working in the financial markets, having founded and run two publicly traded companies before establishing Dion Money Management.
Dion also is publisher of the Fidelity Independent Adviser family of newsletters, which provides to a broad range of investors his commentary on the financial markets, with a specific emphasis on mutual funds and exchange-traded funds. With more than 100,000 subscribers in the U.S. and 29 other countries, Fidelity Independent Adviser publishes six monthly newsletters and three weekly newsletters. Its flagship publication, Fidelity Independent Adviser, has been published monthly for 11 years and reaches 40,000 subscribers.