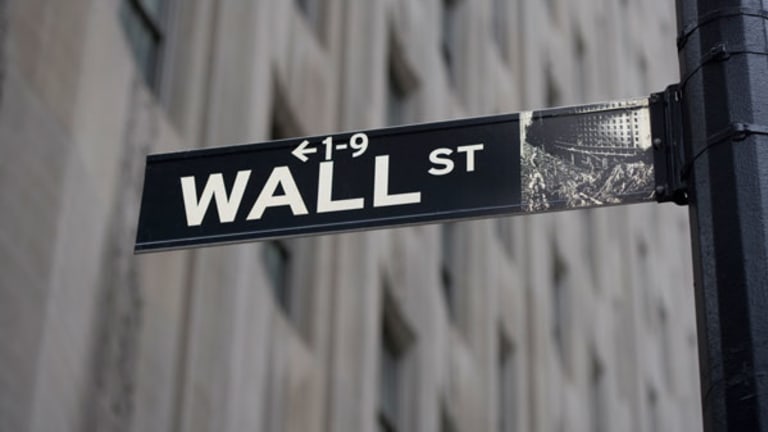 Publish date:
Four Trends to Watch in the Fourth Quarter
By analyzing these factors, we set the stage for making prudent and balanced portfolio decisions that will allow you to safely reach your investment goals.
By analyzing these factors, we set the stage for making prudent and balanced portfolio decisions that will allow you to safely reach your investment goals.
NEW YORK (Fabian Capital Management) -- The first days of October bring with them a combination of chilly temperatures, a frozen federal government and a cooling commodity complex. On the flip side, we are seeing a renewed surge in the fixed-income sector combined with resilient momentum in stocks that is restoring confidence in the markets.
As we turn the calendar to the fourth quarter, I think it is prudent to key in on four trends that will play a pivotal role through the balance of the year. By analyzing these factors, we set the stage for making prudent and balanced portfolio decisions that will allow you to safely reach your investment goals.
1. Political Turmoil:
We have seen how the media likes to play up the importance of every potential conflict in the political arena.
CNBC
is relentlessly counting down to the next crisis -- whether it is the budget impasse shutting down the federal government or the debt ceiling debate forcing the hand of our policy makers. Everyone loves a little drama in their lives.
However, you have to remember that we have seen this movie before, and we already know the ending. According to Jeff Saut, since the 1970s we have experienced 17 government shutdowns and none of them have had a marked impact on the stock market. I wasn't surprised in the least that the
SPDR S&P 500 ETF
(SPY) - Get SPDR S&P 500 ETF Trust Report
closed higher on the first day of the federal shutdown, because the free markets continue to operate in earnest.
The next big event on the horizon will be the debt ceiling debate which will generate headlines of "Treasury default" and "spending crisis." But once again, the stakes are too high for Congress not to act as they do almost every year. I would forecast this issue will be resolved with much banter about fiscal conservatism, but little dissent in the majority needed to pass the resolution. It's business as usual in Washington D.C. this fall.
2. Strength in Stocks:
There is no questioning the resilience of the stock market this year with the major averages sitting on double-digit returns and nary a blip on the chart to represent any meaningful correction. I have been mostly cautious in 2013 as valuations have been stretched to the upside and have made strategic allocation shifts as conditions dictate.
While the month of October is generally considered to be more volatile, I would not count out stocks remaining strong through the balance of the year. We are soon going to be entering the growth season where the effects of the holidays generally lift the markets higher. As long as we see SPY hold above its long-term 200-day moving average, I would use any pull backs to add new money.
I prefer stalwart dividend paying or low volatility names such as the
First Trust Nasdaq Technology Dividend Index
(TDIV) - Get First Trust NASDAQ Technology Dividend Index Fund Report
or the
iShares MSCI U.S. Minimum Volatility ETF
(USMV) - Get iShares Edge MSCI Min Vol USA ETF Report
. Both of these ETFs offer a unique approach to identifying quality companies within their respective index constraints.
3. Commodity Conundrum:
It's pretty clear that commodities are having a rough year so far in 2013. The
SPDR Gold Shares ETF
(GLD) - Get SPDR Gold Trust Report
continues to show the kind of volatility and lack of direction that make it hard to regain faith in the precious metals. Just when you think the coast is clear, it heads for another ride lower. Right now I am avoiding adding new money to precious metals until we see a more substantive uptrend emerge. However, aggressive traders can use the prior lows as respectable stop loss points for short-term money.
Another sector that appears to be losing steam is oil. The
United States Oil Fund
(USO) - Get United States Oil Fund LP Report
gained momentum during the high-demand summer months and peaked near the expectation of conflict with Syria, but has been moving lower ever since. I would expect that crude oil will continue its streak of volatility and may see some additional deflationary effects if the government shut down lingers and demand continues to wane. I am standing aside for the time being.
4. Bond Market Confidence Returns:
Ben Bernanke and the
Federal Reserve
gave the bond market what it needed last month in a boost of support for continued quantitative easing efforts. The Fed chairman signaled that he would not abandon his desire to keep interest rates low and stimulate the economy through their asset purchase programs. This immediately sent the 10-Year Treasury yield plunging lower and stabilized interest rate sensitive investments.
The
iShares 7-10 Year Treasury Bond ETF
(IEF) - Get iShares 7-10 Year Treasury Bond ETF Report
is now more than 3% off its low and the
iShares MBS ETF
(MBB) - Get iShares MBS ETF Report
is almost back to its 200-day moving average. Both of these are positive signs that we are seeing at least a temporary reprieve from rising interest rates and demand is returning to the bond market. I have been advocating moving to the shorter end of the bond spectrum and lowering the credit quality of your holdings to areas that are continuing to outperform. This will help insulate your portfolio from too much interest rate risk and add higher yielding securities to generate income.
The Final Word:
I believe the fourth quarter is going to present many opportunities, as we have seen in past years. The key will be to stay on top of the changing trends in each sector and take advantage of dislocations in value.
I would keep a balanced mindset that takes into account both sides of the trade and not get overzealous with any individual holdings. Remember that complacency can be dangerous, especially in a market that hasn't had a significant correction all year long.
At the time of publication the author had a position in USMV.
This article was written by an independent contributor, separate from TheStreet's regular news coverage.
David Fabian is currently a Managing Partner at Fabian Capital Management, a fee-only registered investment advisory firm specializing in exchange-traded funds. He has years of experience constructing actively managed growth and income portfolios using ETFs. David regularly contributes his views on wealth management in his company blog, podcasts, and special reports. Visit
to learn more.