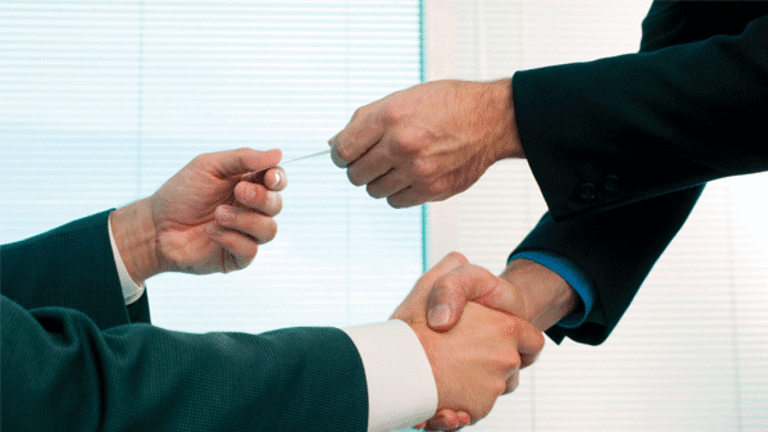 Four New Ways to Invest in Foreign REITs
Barclays' latest exchange-traded funds let you invest in Asian, European real estate.
After a long period without any new exchange-traded funds, Barclays (BCS) - Get Barclays PLC Report seems to be back in the game. Earlier this month, it listed a bunch of exchange-traded notes that track commodities, and now it's coming back to market with four new funds that track real estate investment trusts. Three track foreign REITs; and of those, two offer more exposure to regional markets than many existing products.
IFGL competes with four existing REIT ETFs, the
SPDR Dow Jones Wilshire International Real Estate ETF
(RWX) - Get SPDR Dow Jones International Real Estate ETF Report
,
WisdomTree International Real Estate ETF
(DRW) - Get WisdomTree Global ex-US Real Estate Fund Report
and
iShares S&P World ex-US Property Index Fund
(WPS) - Get iShares International Developed Property ETF Report
.
What was that last one? Yes, Barclays already has a fund in the space under the same iShares brand. I don't get it either.
IFGL and WPS have the lowest expense ratio of the four at 0.48% each, compared with 0.60% for RWX and 0.58% for DRW.
The four new products are similar in many ways but there are a few differences. All four allocate heavily to Australia, with
Westfield Group
being the largest single stock in all of them. Westfield is an Aussie-based mall operator but approximately half of its portfolio of malls is in the U.S. It is a large enough holding that I think anyone interested in any of these four funds should be comfortable with its exposure to the U.S. consumer.
All four funds also share prominent weights in Hong Kong and Japan.
IFGL, like WPS and RWX, seems to be well diversified as it spreads across many countries; but DRW, due to its dividend weighting, is very heavy in Australia at 34%.
The dividend for DRW can be expected to be 4.34% (4.92% for the index less the 0.58% fee), the yield for RWX should be 2.54% (3.14% for the index less the 0.60% fee and the yield for IFGL should be 2.16% (2.64% for the index less the 0.48% fee).
IFGL, WPS and RWX appear to me to be very similar, aside from IFGL's heavier weighting to Hong Kong, and I would expect the three to trade very similarly. However, the dividend weighting of DRW could mean there will be a different result and I should note that DRW's back test was vs. the index that underlies RWX, and DRW outperformed dramatically.
iShares already has two ETFs that track U.S. REITs, iShares DJ US Real Estate Index Fund (IYR) and iShares Cohen and Steers Realty Majors Index Fund (ICF), so I am not sure why the need for IFNA. One point of differentiation might be IFNA's 8% weight to Canada, but I am not sure that 8% is enough to move the needle. All three seem to have slightly different mixes of the same stocks.
The last two funds are much more interesting and break new ground in the REIT space.
IFAS is an Asian fund, sort of. It allocates 31% each to Japan and Australia, 30% to Hong Kong, 6% to Singapore and 0.21% to New Zealand. The fund's focus on bigger companies ends up excluding real estate stocks from countries like Korea, Malaysia and Thailand. While this seems like an obvious gap, IFAS is the only Asian real estate ETF for now. IFAS should yield 2.16% (2.64% for the index less the 0.48% fee).
The biggest names in the fund, like Westfield,
Sung Kai Properties
and
Mitsui Fudosan
, are all big holdings in IFGL, too. But obviously IFAS filters out Europe, which has lagged Asia dramatically. In the 12 months ending Sept. 30, the backtest for IFAS is up 43.07%, while the backtest for IFEU is only up 4.89%, and I should note that for six months the backtest for IFEU is down 16.20%.
The performance numbers for IFEU lag so much that the contrarian in me wonders if over the next couple of years Europe would be a better way to capture the space.
IFEU's biggest geographical weightings are in the UK, at 43%, and France, at 21%, and the country weightings get much smaller from there.
European real estate stocks are very beaten down.
Unibail-Rodamco
,
Land Securities
and
British Land
are the three largest components of IFEU and account for 28% of the fund. Concerns about the mortgage business and whether real estate is in a bubble or not have hit Europe already but have not hit Asia. As the chart shows, these stocks are down 20%-45% YTD.
While the stocks may not have hit bottom, they have given up most of the gains made during the strong run in 2006. If my favoring IFEU turns out to be wrong, there will not be much solace in its dividend, though, which should net out to 1.98%.
To be clear, I am not saying a bottom is in for the space, but looking forward for a couple of years, I think Europe might be a more compelling value than Asia.
Over the long term, the value in REITs is their low volatility and a low correlation to stocks. However, as we have seen with this latest crisis, REITs have fallen just as much as -- if not more than -- regular equities. This does not mean REITs are broken, it is just an example of correlations going up during panics. This has happened in the past and will happen again in the future.
A Contrarian Play
IFEU's top holdings are already so beaten down that it may be a safe bet
At the time of publication, Nusbaum had no positions in any of the securities discussed in this article, although positions may change at any time.
Roger Nusbaum is a portfolio manager with Your Source Financial of Phoenix, and the author of Random Roger's Big Picture Blog. Under no circumstances does the information in this column represent a recommendation to buy or sell stocks. Nusbaum appreciates your feedback;
to send him an email.