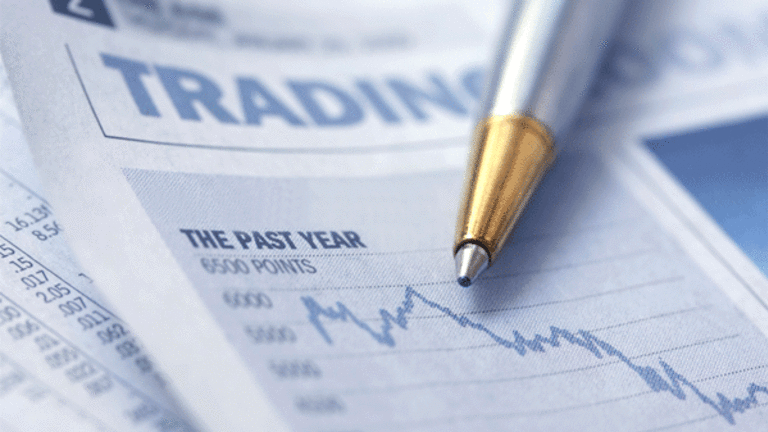 Publish date:
Four Growth-Stock ETF Plays
As the market shift towards normalcy, growth-stock ETFs offer exposure to such areas as health care, technology and consumer firms.
As the market shift towards normalcy, growth-stock ETFs offer exposure to such areas as health care, technology and consumer firms.
NEW YORK (
) -- In the wake of the 2008 financial crisis, uncertainty has gripped investors and alternative investments loom large.
Some of the fastest growing ETFs belong to the commodities or emerging markets sectors, in which investors feel that they can find shelter from inflation, a hedge against U.S. markets, or high returns to compensate for losses over the past year.
As U.S. financial markets drift back towards normalcy, however, a strong case can be made for tempering alternative investments with broader market exposure. Growth stock ETFs offer a different exposure than other broad-market funds, with outsized positions in health care, technology and consumer firms. While it is difficult to pinpoint a single sector in which growth stocks will flourish, ETFs offer both large- and small-cap exposure to growth stocks.
Large-Cap Growth Funds
Both the
PowerShares Dynamic Large Cap Growth
(PWB) - Get Report
and
Vanguard Growth ETF
(VUG) - Get Report
have performed well in 2009 as top holdings like
Cisco
(CSCO) - Get Report
and
Miscrosoft
(MSFT) - Get Report
rode the recovery. Year to date, PWB has advanced 32% while VUG has risen 33%.
While VUG seeks to mirror the MSCI U.S. Prime Market Growth Index, PWB aims to outperform peers with a "smart" indexing strategy. While VUG's emphasis is on growth stocks with the largest market capitalization, PWB's index bases stock selection on four broad financial perspectives: fundamental, valuation, timeliness and risk.
Both VUG and PWB are weighted towards information technology, health care and consumer staples, but the most noticeable difference between the two funds is the use of financials. While companies in the financial sector make up less than 5% of VUG's underlying portfolio, financial firms make up more than 17% of PWB's underlying holdings. PWB's top 10 holdings include both
U.S. Bancorp
(USB) - Get Report
and
JP Morgan
(JPM) - Get Report
.
PWB's dynamic indexing strategy comes at a higher cost to investors. PWB's expense ratio is 0.60%, while VUG's is a cheaper 0.15%.
There has been much debate over the relative effectiveness of passive indexing strategies, complex indexing models and active management. When it comes to large-cap growth investing,
is PWB.
Small-Cap Growth
Small-cap stocks are often more volatile than their large-cap counterparts, so using an ETF to gain exposure to a field of growth firms makes sense from a risk perspective. The
iShares Russell 2000 Growth Index ETF
(IWO) - Get Report
tracks more than 1,200 small-cap firms, helping to minimize security-specific risk.
IWO tracks the Russell 2000 Growth Index, which uses price/book ratios and future earnings-growth estimates to select top components. Year-to-date, IWO is up more than 29%. Despite its many small-cap holdings, IWO is a large, liquid ETF with a three-month average daily trading volume of more than 1.6 million shares.
Vanguard also offers an inexpensive ETF in the small-cap growth space. The
Vanguard Small-Cap Growth ETF
(VBK) - Get Report
has an expense ratio of 0.15%, making it cheaper than IWO's 0.25% expense ratio. VBK tracks 978 small-cap firms and is up more than 36% year to date.
While VBK has a lower average three-month trading volume of 263,000 shares, this fund's price and performance puts it a step ahead of IWO. Both funds are large, liquid vehicles to track small-cap growth firms, and are inexpensive, low-risk methods to access the small-cap growth space.
-- Written by Don Dion in Williamstown, Mass.
At the time of publication, Dion Money Management owns PowerShares Dynamic Large Cap Growth.
Don Dion is president and founder of
, a fee-based investment advisory firm to affluent individuals, families and nonprofit organizations, where he is responsible for setting investment policy, creating custom portfolios and overseeing the performance of client accounts. Founded in 1996 and based in Williamstown, Mass., Dion Money Management manages assets for clients in 49 states and 11 countries. Dion is a licensed attorney in Massachusetts and Maine and has more than 25 years' experience working in the financial markets, having founded and run two publicly traded companies before establishing Dion Money Management.
Dion also is publisher of the Fidelity Independent Adviser family of newsletters, which provides to a broad range of investors his commentary on the financial markets, with a specific emphasis on mutual funds and exchange-traded funds. With more than 100,000 subscribers in the U.S. and 29 other countries, Fidelity Independent Adviser publishes six monthly newsletters and three weekly newsletters. Its flagship publication, Fidelity Independent Adviser, has been published monthly for 11 years and reaches 40,000 subscribers.