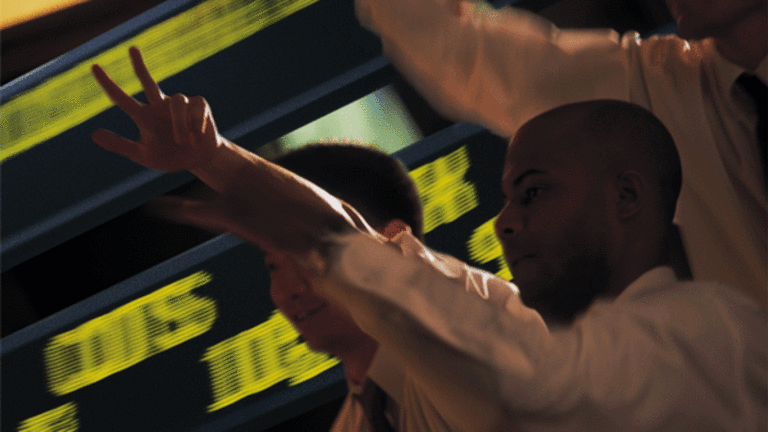 Publish date:
Five ETFs Attractively Priced
Health care and telecom are in the mix.
Health care and telecom are in the mix.
By Gary Gordon of etfexpert.com
NEW YORK (
) -- In a world where the downs and ups of the dollar have the largest effect on stock price movement, does it even make sense to look at so-called fundamentals? Sure it does!
Fundamental valuation may have gone "MIA" during the global credit catastrophe. Still, the sun will eventually shine on "fair value" estimates again. (Perhaps it'll even happen in 2010.)
I decided to screen stocks using three criteria that risk-wary investors often find intriguing. Specifically:
1) Current Price/Morningstar Fair Value. Granted, Morningstar's proprietary fair value prices are hardly "gospel." Nevertheless, they are conservative in nature, making a screen for P/FV values below .90 all the more valuable to conservative folks. (Here there may be the potential for a 10% price discount.)
2) Beta, Beta, Beta. Investors may spend enormous effort seeking alpha -- the reward potential that is unrelated to the market's machinations. Nevertheless, investors who pursue low-risk strategies are often interested in identifying when an ETF's market-related risk is less than the market's 1.0.
3) Trade-ability. Your ETF investment won't mean a thing if it ain't got that swing. And that means, you need an investment that has enough outstanding shares as well as enough investor interest in trading those shares. (I screened for ETFs with market caps above 10 billion.)
Here are the results:
Health care stocks are certainly in the driver's seat.
Of course, don't forget about the yield-enhanced telecom sector.
Gary A. Gordon, MS, CFP is the president of Pacific Park Financial, Inc. He has more than 20 years' experience as a personal coach in money matters, including risk assessment, small business development and investment. Gordon is often asked to consult as an educator. He has taught financial concepts in Mexico, Singapore, Hong Kong and Taiwan. He also wrote the draft copy for a McGraw-Hill publication, Maverick Investing. Gordon hosts "In the Money with Gary Gordon" on San Diego's 1700 AM and writes commentary for the International Business Times as well as TheStreet.com.