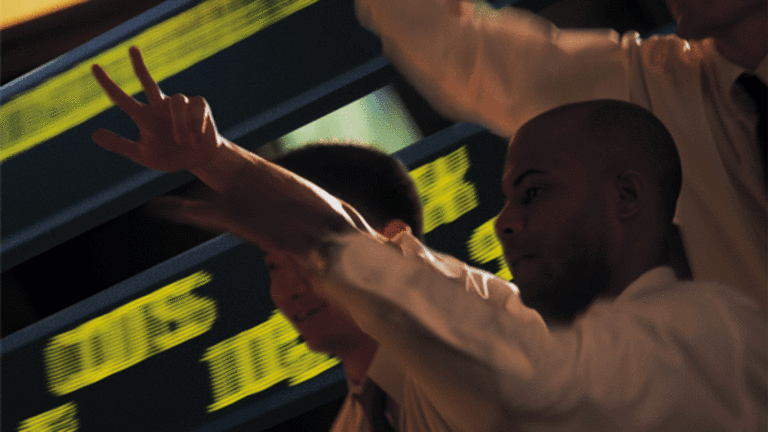 Finland ETF Chained by Euro Crisis
Finland is an oasis of stability, but the new EFLN demands a healthy regional economy.
NEW YORK (TheStreet) -- Throughout the financial crisis the Scandinavian countries have proven out to be fiscally very sound with low debt-to-GDP ratios and much sounder banking systems due to having had their own banking crisis 20 years ago.
Lately, fund provider iShares has been making it easier to access the region having just listed the
iShares MSCI Norway Capped Investable Index Fund
(ENOR) - Get Report
to go along with its longstanding
MSCI Sweden Index Fund
(EWD) - Get Report
. And now comes the third fund from the region, the
iShares MSCI Finland Capped Investable Index Fund
EFNL.
The new Finland ETF has 47 holdings and will charge a 0.53% expense ration.
The largest sectors include industrials at 28% of the fund followed by technology at 19%, materials 14% and financials at 13% of the fund.
Nokia
(NOK) - Get Report
is by far the largest single holding at 17% of the fund followed by insurer
Sampo
at 9%, utility company
Fortum
8% and elevator manufacturer
Kone
at 7%.
Follow
TheStreet
on
and become a fan on
In many articles I've written for
I've stressed the importance of knowing at least a little about any very large holding in an ETF. Most U.S.-based investors know about Nokia. The company's stock price has struggled mightily in the market and against its competitors making innovative cell phones. In the last year NOK is down 50%, for five years it is down 73% and for 10 years Nokia is down 77%. If the stock continues on that trajectory then it will be a drag on the Finland ETF's performance.
Most investors know about the financial crisis and that Germany has emerged as the anchor in the region for its fiscal responsibility and financial might and has a large role in determining the outcome for the Eurozone. What may be less known is that Finland is also in a position of financial strength by virtue of a debt-to-GDP ratio in the range of 40% to 45%, compared to well over 100% for Greece and a projected budget deficit of less than 1% for 2012. For reference, Greece recently got caught underestimating its budget deficit as being in the low teens.
Finland is an oasis of strength in Europe but the Finland ETF could have a very difficult time doing well if the rest of the continent does not get its financial house in order. Were the euro ever to break up, an admittedly low probability, and Finland were to go back to using the markka as its currency, I believe Finnish equities would thrive. There is a shortage of developed nations to invest in that are not choking on their own debt: Australia, New Zealand, Canada, Switzerland, Israel and the Scandinavian counties including Finland.
The Finland ETF could also do well if things in Europe just stop deteriorating. That is difficult to see now but it is a potential catalyst. Until then investors may be better off in the other Scandinavian ETFs mentioned above or the
Global X FTSE Nordic Region ETF
(GXF) - Get Report
and the
Global X FTSE Norway 30 ETF
(NORW) - Get Report
.
At the time of publication, GXF was a holding among the author's client portfolios, although positions may change at any time.
Roger Nusbaum is a portfolio manager with Your Source Financial of Phoenix, and the author of Random Roger's Big Picture Blog. Under no circumstances does the information in this column represent a recommendation to buy or sell stocks. Nusbaum appreciates your feedback;
to send him an email.