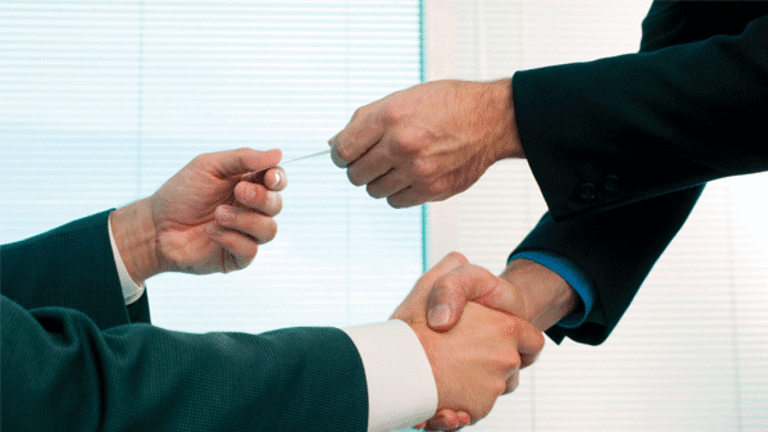 Publish date:
Fidelity: The Family That Works Together...
Abigail Johnson, daughter of Edward "Ned" Johnson III, is closer to taking the position captained by her father and grandfather at the helm Fidelity Investments.
Abigail Johnson, daughter of Edward "Ned" Johnson III, is closer to taking the position captained by her father and grandfather at the helm Fidelity Investments.
Abigail "Abby" Johnson, daughter of Edward "Ned" Johnson III, is closer to taking the position captained by her father and grandfather at the helm of mutual fund giant
Fidelity Investments
.
In the land of mutual funds, Fidelity is king, with $1.2 trillion in mutual fund assets. While peers were crushed by the 2008 economic meltdown, Fidelity reeled in $2.36 billion in profits. In the first six months of 2009, Fidelity has already reported $44 billion in net inflows, and as Rodger Lawson prepares to exit his no. 2 position, Abby is ready in the wings.
Nepotism is common in the top ranks of family-run, privately held businesses. Having someone from the inner circle take over an empire can help to keep interests aligned. It is important, however, for the exercise of nepotism to be thoughtful, and perhaps no family is a better example of this process than the Johnsons.
Fidelity Investments was founded in 1949 by Edward Johnson II and has always been controlled by the Johnson family. Under the family's oversight, Fidelity has grown to be the largest mutual fund company in the world.
Fidelity's Abigail Johnson
Fidelity has always stayed true to its roots as an investment firm, even as it has grown other business interests. This focus has endured throughout various economic cycles, and Fidelity will not be quick to abandon its philosophy even during challenging times. "Diversification didn't fail in the recent market downturn. It worked -- just to a lesser degree," Fidelity noted in a recent report to clients.
Ms. Johnson has held a variety of key roles at Fidelity over the course of her career. She is currently president of Personal and Workplace Investing, a unit of Fidelity Investments, the No. 1 provider of workplace retirement savings plans and a leading online brokerage firm.
In this role, Ms. Johnson oversees more than 17,000 employees who help millions of customers save and invest through individual retail accounts and workplace savings plans. Ms. Johnson also is a vice chairman and director of FMR LLC, the holding company for the businesses of Fidelity Investments, and a member of the Fidelity Executive Committee.
Abby was born in 1961, and received a bachelor of arts degree in art history from Hobart and William Smith colleges in 1984, and an MBA from Harvard Business School in 1988. Abby joined Fidelity full-time in 1988, after spending two summers as an equity research analyst at the firm. Prior to joining Fidelity, Ms. Johnson was a research associate with the consulting firm of Booz, Allen and Hamilton.
In June, she took over the board governing the company's fixed-income and asset-allocation funds. She continues to run the retail division, and currently oversees 161 funds with more than $650 billion in assets.
Forbes
magazine recently listed Johnson as the eighth richest woman in the world, estimating her wealth at $8.5 billion.
I have been monitoring Fidelity closely for the last 13 years for my money management clients and Fidelity Independent Adviser subscribers. I recently
selected Fidelity China Region Fund
(FHKCX) - Get Report
as the Best Fund for Third Quarter 2009, (see
China Mutual Fund Best for Third Quarter
.
Don Dion is the publisher of the Fidelity Independent Adviser family of newsletters, which provides to a broad range of investors his commentary on the financial markets, with a specific emphasis on mutual funds and exchange-traded funds. With more than 100,000 subscribers in the U.S. and 29 other countries, Fidelity Independent Adviser publishes six monthly newsletters and three weekly newsletters. Its flagship publication, Fidelity Independent Adviser, has been published monthly for 11 years and reaches 40,000 subscribers.
Dion is also president and founder of Dion Money Management, a fee-based investment advisory firm to affluent individuals, families and nonprofit organizations, where he is responsible for setting investment policy, creating custom portfolios and overseeing the performance of client accounts. Founded in 1996 and based in Williamstown, Mass., Dion Money Management manages assets for clients in 49 states and 11 countries. Dion is a licensed attorney in Massachusetts and Maine and has more than 25 years' experience working in the financial markets, having founded and run two publicly traded companies before establishing Dion Money Management.