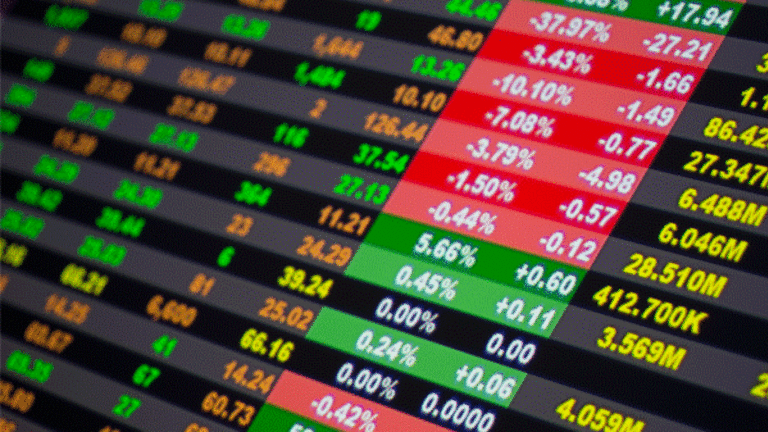 ETFs to Solidify Your Portfolio
Here are some funds to consider in constructing a solid core to your portfolio.
NEW YORK (TheStreet) -- Improving market conditions appear to have been embraced by the public as once-fearful investors leave behind the shelters they constructed in 2011 and survey the land for upside potential. The "risk-on" mentality is evidenced by the fact that, as we embark into the final week of January 2012, last year's losers have become winners and vice versa.
The shift in preference is encouraging, but it is important to avoid letting confidence transform into complacency. The market may be ratcheting higher on a day-to-day basis. Looking ahead, though, many of the same challenges we have faced in previous months remain unresolved: Europe is in the midst of a crippling debt crisis, China's government is working diligently to buoy growth, and around the globe geopolitical tensions continue to threaten the resilience of this rally.
Building a solid core is crucial to the construction of any well-balanced investing portfolio. With a stable grounding in place, investors can then use small niche positions to accurately reflect their personal risk preference. There are a number of funds ETF investors can turn to in order to create such a core.
Many individuals rely on broad-based domestic equity products like the
SPDR S&P 500 ETF
(SPY) - Get SPDR S&P 500 ETF Trust Report
, the
SPDR Dow Jones Industrial Average ETF
(DIA) - Get SPDR Dow Jones Industrial Average ETF Report
, or the
PowerShares QQQ
(QQQ) - Get PowerShares QQQ Trust Ser 1 Report
when building the base for their portfolios. With their wide reach and dedication to large, multi-national companies, these funds tend to exhibit resilience in all types of market conditions.
The ETF universe also boasts a number of products designed to slice broad equity indices into size- and style-specific classes. Used on their own, or paired with one of the broad products highlighted above, a product like the
iShares Russell 1000 Value Index Fund
(IWD) - Get iShares Russell 1000 Value ETF Report
or
iShares S&P Small Cap 600 Index Fund
(IJR) - Get iShares Core S&P Small Cap ETF Report
may help improve upside potential by taking aim at top performing market segments.
Although many have begun to question the longevity of their winning streaks, I still believe that dividend-focused funds like the
iShares Dow Jones Select Dividend Index Fund
(DVY) - Get iShares Select Dividend ETF Report
, the
SPDR S&P Dividend ETF
(SDY) - Get SPDR S&P Dividend ETF Report
and the
iShares High Dividend Equity Fund
(HDY)
are worth keeping on the radar. The yields generated by these products will help to offset downturns that may await us as we head further into the 2012.
As with any portfolio-related decision, investors should be fully schooled before diving into any potential core position. Given their wide net approaches, it is not uncommon to find overlap across a number of the funds listed above. Over-concentration can lead to hiccups down the road and, therefore, should be monitored closely.
Short-term minded aggressive traders may be adequately suited to sway with market fluctuations. Long-term investors, on the other hand, should be taking steps to ensure that present-day emotions don't interfere with potential future performance. After watching the market rally, for example, many may be tempted to pile into risk in hopes of recovering lost ground. In actuality, however, those preparing for the long haul should be on the lookout for products that will hold up well in the event that fears crop up and the markets run into trouble.
Written by Don Dion in Williamstown, Mass.
RELATED ARTICLES:
>>5 Big Deals That May Flop in 2012
>>Web Tool Tries to Make Google Less 'Evil'
At the time of publication, Dion Money Management owned the SPDR Dow Jones Industrial Average ETF, iShares Dow Jones Select Dividend Index Fund, PowerShares QQQ and iShares Russell 1000 Value Index Fund.