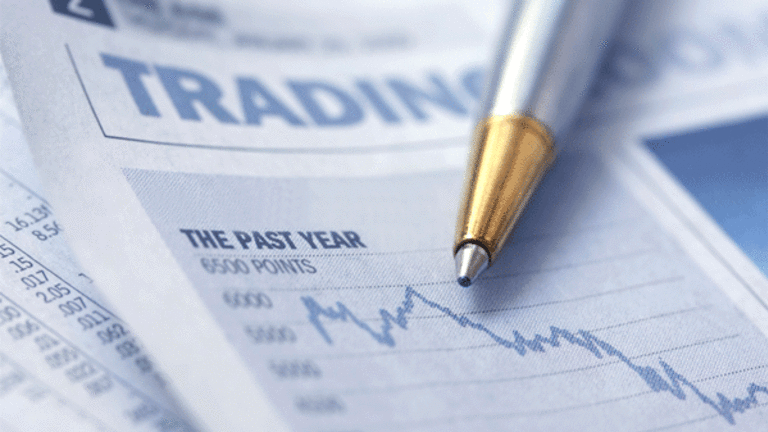 ETFs to Play China's Thirst for Oil
The US Oil Fund and PowerShares DB Oil Fund are ETFs that should benefit from China's increasing demand for crude oil.
NEW YORK (TheStreet) -- The US Oil Fund (USO) - Get United States Oil Fund LP Report, PowerShares DB Oil Fund (DBO) - Get Invesco DB Oil Fund Report and the iShares Dow Jones US Energy (IYE) - Get iShares U.S. Energy ETF Report should benefit from China's growing demand for oil.
Last month, China superseded the U.S. as the world's largest energy consumer, and the nation's expected appetite for black gold is likely to provide positive price support to crude oil.
Over the last year, China's consumption of crude has risen more than 18% to an average of 8.71 million barrels per day, driven by its double-digit growth rates and increased per-capita wealth. Of this total consumption, more than half comes from foreign supply, as imports of crude oil to China have risen by more than 30% over the last year to an average of 4.77 million barrels per day. As for the near term, this growth is expected to continue.
In addition to massive infrastructure spending, which fuels demand for energy, China is witnessing a surge in automobile sales. In fact, automobile sales jumped 48% year over year in the first half of 2010 and are expected to continue trending upward. One study indicates China will add as many as 20 million vehicles in 2011 alone, which likely will result in a significant increase in demand for crude. To further boost demand for automobiles, vehicle financing, which began in China's affluent big cities, has been expanding slowly into smaller ones and rural areas as wealth trickles down.
Furthermore, as the Chinese economy continues to expand, so will the use of other forms of transportation like trucking and aviation, which will further boost demand for crude. History dictates that as a nation's per-capita income rises and its middle class expands, the desires of a Western lifestyle follow, and they include the use of enhanced transportation services and more energy consumption.
At the end of the day, an increasingly wealthy Chinese consumer likely will fuel demand for black gold and provide positive price support for the previously mentioned ETFs.
US Oil Fund tracks the market for West Texas Intermediate light sweet crude oil, a popular futures contract, and more specifically, it per-share price. It mimics the prices of futures on the New York Mercantile Exchange. USO closed at $33.04 on Monday.
PowerShares DB Oil Fund tracks the performance of West Texas Intermediate light sweet crude oil through futures contracts. DBO closed at $24.24 on Monday.
iShares Dow Jones US Energy offers investors exposure to companies that are involved in exploration and production of crude oil like
Exxon Mobil
(XOM) - Get Exxon Mobil Corporation Report
,
Chevron
(CVX) - Get Chevron Corporation Report
and
ConocoPhillips
(COP) - Get ConocoPhillips Report
. IYE closed at $29.74 on Monday.
Although positive price support in crude oil is likely to be fueled by increased demand from China, it is important to understand the enhanced volatility and risk that is involved when investing in commodity-driven equities. To help protect against these risks, the use of an exit strategy which identifies when downward price pressures are likely to occur is important. Such a strategy can be found at
.
According to the latest data at www.SmartStops.net, these price points are as follows: USO at $32.02; DBO at $23.47; IYE at $28.96. These price points change on a daily basis and are reflective of market conditions.
--Written by Kevin Grewal in Houston
At the time of publication, Grewal had no positions in stocks mentioned.
Readers Also Like:
>>3 Tech Takeover Targets to Watch
Kevin Grewal is the founder, editor and publisher of
ETF Tutor and serves as the editor at
www.SmartStops.net , where he focuses on mitigating risk and implementing exit strategies to preserve equity. Additionally, he is the editor at The ETF Institute, which is the only independent organization providing financial professionals with certification, education, and training pertaining to exchange-traded funds (ETFs). Prior to this, Grewal was a quantitative analyst at a small hedge fund where he constructed portfolios dealing with stock lending, exchange-traded funds, arbitrage mechanisms and alternative investments. He is an expert at dealing with ETFs and holds a bachelor's degree from the University of California along with a MBA from the California State University, Fullerton.