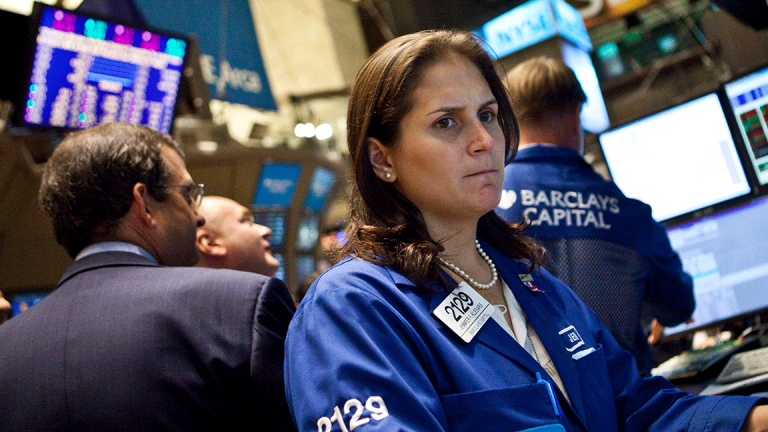 Surge in Investment in ETFs Expected to Continue in 2018
Investors are allocating their funds more into ETFs and less into mutual funds.
The popularity of exchange-traded funds rose in 2017 as investors shied away from investing in mutual funds.
Growth in ETFs, which are baskets of stocks, rose globally. Credit Suisse, the Swiss investment bank, reported that inflows for ETFs topped $424 billion in November 2017 while mutual funds only received $91 billion.
As both institutional and retail investors allocated more money into ETFs because of the ability to trade them during market hours like individual stocks and their tax efficiency, interest in mutual funds fell rapidly.
The rise in the inflows of ETFs is not surprising since the expense ratios for ETFs have declined and the assets often mirror the ones in open-ended mutual funds, making the decision easier for investors to choose between the two options.
ETFs are usually cheaper than open-ended mutual funds, said C.J. Brott, founder of Capital Ideas, a registered investment advisor in Dallas. A direct comparison is the Vanguard S&P 500 open-end fund, (VFINX) - Get Vanguard 500 Index Inv Report , which has an expense ratio of 0.14%. Its duplicate in the ETF format is the Vanguard S&P 500 ETF,  (VOO) - Get Vanguard S&P 500 ETF Report  , which has an expense ratio of 0.04%.
While 10 basis points annually appears like a nominal difference, it adds up over time, especially when an investor is saving for retirement, he said. When market volatility picks up again, the ability to buy and sell intraday in ETFs will become an advantage unlike mutual funds which price after the markets close.
The number of ETFs has also grown, and investors can choose them not only based on sectors, but also types of assets and regions.
The yield of many ETFs has increased in this bull market, especially factor-based approaches like smart beta which have "performed extremely well in the past few years, no doubt contributing to investor demand for ETFs," said Rich Messina, a senior vice president of investment product management at E-Trade, a New York-based brokerage firm.
"The record inflows to ETFs comes as no surprise since they are cost-effective and highly liquid," he said. "For passive investors, they may not require much portfolio maintenance."
Portfolio managers are facing headwinds in justifying the fees in actively managed assets like mutual funds since they often do not outperform those of a standard index fund, Messina said.
"For those who still want some component of active management, there are plenty of actively managed ETFs to get their fill," he said.
As the market continues to reach new highs in 2018 and extends one of the longest bull runs in history, investors who follow a sector rotation strategy can pursue a "dogs of the Dow" theory, said Patrick Morris, CEO of NY-based HAGIN Investment Management.
"This is the only way to play ETFs," he said.
Investors could overweight the underperforming ETFs from the past 12 months and underweight outperformers.
"This makes for a sort of mean regression to average hypothesis," Morris said. "However, sectors can remain unattractive for more than 12 months, so the timing is arbitrary. Right now the argument would be that the energy sector has underperformed the commodity price of oil, so you would overweight energy."
The real estate, consumer staples and energy sectors have all underperformed both the equal weight and S&P 500, but healthcare and technology have "massively" outperformed with the materials and industrials sectors also over performing, he said.
"So if you flip it and go big by overweighting energy, consumer staples and the real estate sectors, an ETF strategy is the most efficient way to build a diversified sector rotation portfolio," Morris said.
Investors favored non-U.S. ETFs in 2017, especially ones which focused on the emerging markets, said Brott. One of the largest and most active is the iShares MSCI Emerging Markets (EEM) - Get iShares MSCI Emerging Markets ETF Report and has the "most institutional interest and the most active options market," he said. "But (EEM) - Get iShares MSCI Emerging Markets ETF Report is also relatively expensive with a net expense ratio of 0.69% and only $39.44 billion of assets."
A better choice for investors who want to buy and hold their asset is the Vanguard FTSE Emerging Markets ETF (VWO) - Get Vanguard FTSE Emerging Markets ETF Report , which has the same index with assets of $66.7 billion, but less trading volume. The expense ratio is 0.14% and that is a "significant advantage for a non-trader," Brott said.
One of the emerging markets which is attracting interest is India. iShares has two good offerings, including iShares India ETF (INDA) - Get iShares MSCI India ETF Report . The net expense ratio is high at 0.68% and with only 70 stocks, it is very concentrated in the top 10 Indian companies and so far, that has been the way to play India," he said.
As India develops, an investor could add iShares MSCI India Small-Cap ETF (SMIN) - Get iShares MSCI India Small Cap ETF Report to their portfolio, Brott said. The expense ratio is 0.75%, but the ETF holds 240 Indian small caps.
"If the economy takes off, owning both ETFs would give great exposure to the entire Indian economy," he said.
One of the hurdles investors could face when they are investing in emerging markets is the potential strength of the US dollar this year.
"If the US dollar starts to recover, it could suck liquidity out of the emerging market economies and cause havoc with very small economies," Brott said.
More of What's Trending on TheStreet: