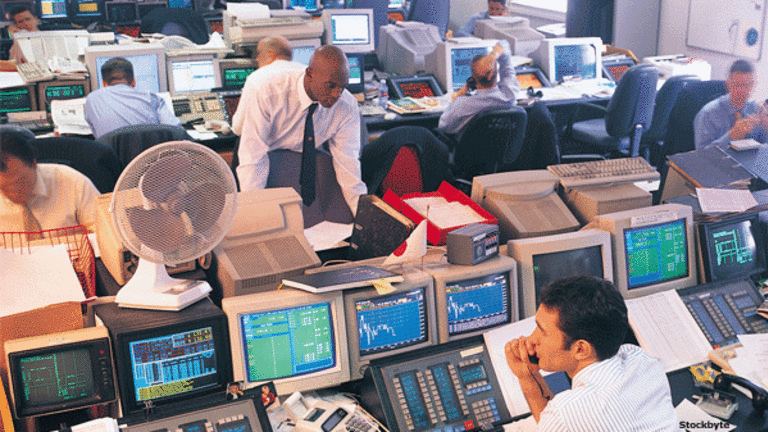 Publish date:
ETFs Go Where Mutual Funds Won't
Their access to fast-growing countries and industries is unparalleled.
Their access to fast-growing countries and industries is unparalleled.
NEW YORK (TheStreet) -- Most investors steer clear of more comprehensive and lower-priced exchange traded funds because they stick with what they know: mutual funds.
Traditional mutual funds lend themselves to basic strategies geared to broad asset classes. For whatever reason, mutual fund investors prefer this, as they can "set and forget" their portfolios.
Even eager investors may not want to choose individual stocks for every theme or niche that interests them. That's where ETFs come in handy, offering access to markets and categories unavailable to mutual fund investors.
A country I have been writing about since I started for
TheStreet
is Chile. The story is simple: Chile is becoming wealthier because of global demand for copper, of which it's the world's largest supplier. In addition, the country has what amounts to privatized social security, which means there's steady demand for equities, helping to lower volatility. The combination of emerging market growth potential with low volatility makes for an attractive investment destination. But no U.S.-based open-end mutual fund focuses exclusively on Chile.
Over the past year, the
iShares Chile ETF
(ECH) - Get iShares MSCI Chile ETF Report
is up 35%, compared with gains of 1% to 16% for the four broad-based Latin America mutual funds covered by fund-research firm Morningstar. Chile has had a fantastic run, but the four Latin America mutual funds have little or no exposure to Chile. That's the fund managers' decision.
You could read the previous two paragraphs and replace the word "Chile" with "Colombia," except for the part about lower volatility. The
Global X Colombia 20 ETF
(GXG) - Get Global X MSCI Colombia ETF Report
is up 27% over the past year. The benchmark U.S. stock-market index, the
S&P 500
, has risen at half that pace.
A different type of comparison could be in a niche like agribusiness between the
John Hancock Global Agribusiness Fund
(JCWIX)
, a traditional mutual fund, and the
Market Vectors Agribusiness ETF
(MOO) - Get VanEck Vectors Agribusiness ETF Report
. The John Hancock fund is the newer of the two and, since its inception, is up 49%, trailing the Market Vectors Agribusiness ETF's 87% surge. Why the difference? And could an investor have seen the dispersion ahead of time and chosen the ETF?
The answer is "no," and that brings up another crucial distinction between mutual funds and ETFs: transparency. Mutual funds report holdings with a lag of usually three months, whereas those of ETFs are known in real time (or with a one-day lag if you need exact percentages). It would be easy, for example, to visit the Market Vectors Web site, see that
Deere
(DE) - Get Deere & Company Report
is the largest holding at a little over 8% and decide whether to buy or avoid the fund. Further, you'd know that six months from now, Deere will still be one of the biggest holdings, along with
Potash Corp. of Saskatchewan
(POT)
.
You know the effect that good or bad news in those stocks would have on Market Vectors Agribusiness ETF. There can be no such knowledge with John Hancock Agribusiness. You can't know what the fund owns today (unless you find an interview with the manager somewhere), and you certainly can't know what the fund will own in six months.
While the standard boilerplate warning about traditional mutual funds is that past performance does not ensure future results, there is no way to do a forward-looking analysis on an actively managed fund. Had John Hancock Agribusiness been the outperformer, a decision to buy it over Market Vectors Agribusiness ETF would be based solely on past performance. What else could it be based on?
The final point is the benefits of access offered by exchange traded funds. Sticking with equities, ETFs offer access to different cap sizes, niches and sectors in foreign countries, as represented with funds like
IndexIQ Small Cap Taiwan ETF
(TWON)
, the
Emerging Global Shares India Infrastructure ETF
(INXX)
and the
Global X China Energy ETF
(CHIE) - Get Global X MSCI China Energy ETF Report
. Those areas are
mostly
non-existent with traditional mutual funds.
Completely
non-existent in traditional mutual funds are individual currencies as offered by Rydex and WisdomTree, and individual commodities offered by many providers including ETF Securities and iPath. A criticism of currency and commodity funds are that they're speculators' weapons that entail loads of risk.
But that's not an argument to avoid them. After all, investors must always understand investment products before buying them -- the same is true for mutual funds. There needs to be an understanding of the fundamentals of the underlying securities, the mechanics of the market and the inner workings of the fund. Failure to understand all three relegates the fund as unsuitable.
The ultimate takeaway should be that ETFs are tools for building a diversified portfolio or for short-term trading strategies. The advantages, as I see them, are transparency, flexibility and innovation.
Readers Also Like:
5 Worst-Performing S&P 500 Stocks of 2011
5 Tech Stocks Goldman Sachs Likes Now
At the time of publication, Nusbaum was long MOO and ECH, although positions may change at any time.
Roger Nusbaum is a portfolio manager with Your Source Financial of Phoenix, and the author of Random Roger's Big Picture Blog. Under no circumstances does the information in this column represent a recommendation to buy or sell stocks. Nusbaum appreciates your feedback;
to send him an email.