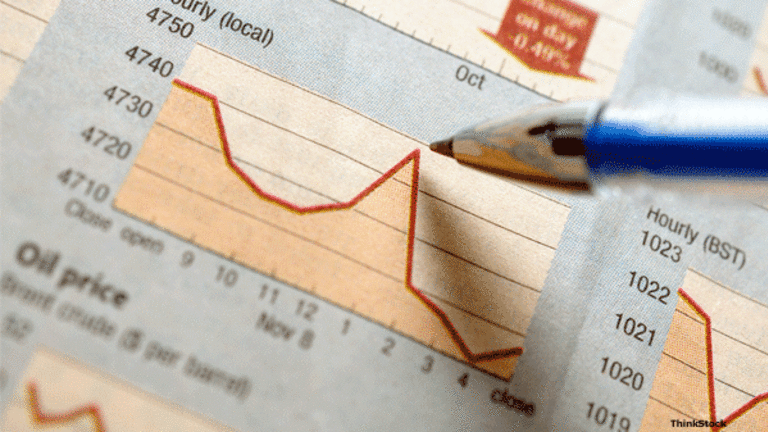 ETFs for Dipping a Toe Into Amazon
The FDN is my preferred choice for an Amazon-weighted ETF.
Editor's note: This was originally published at RealMoney.com on Jan. 21, 2010.
Amazon's
(AMZN) - Get Amazon.com, Inc. Report
brilliant and aggressive strategy with its Kindle shows why the company continues to be an investor favorite. Its latest move, at once a strike at the jugular of the publishing industry and a pre-emptive move against
Apple
(AAPL) - Get Apple Inc. Report
, highlights the company's business instinct.
Yesterday, Amazon announced that the company will give authors and publishers 70% of the sales from their Kindle books, minus delivery costs of about 6 cents. Though there are some stipulations and the move seems aimed at smaller and independent publishers, the industry needs to be worried because of the rising popularity of e-books.
An L.E.K. Media Consumption Survey shows that e-reader owners are reading 18.2 hours per week. This implies that users are heavy readers and many are shifting consumption from physical to digital products, in addition to consuming more overall.
With Apple set to launch a tablet computer that is rumored to have e-reader capabilities, the number of users may surge as Apple draws its fan base into the e-book market. I also expect that if the rumored functions are true, Apple will also move in on Amazon's market and try to do for e-books what the company did for digital music.
Since Amazon has established itself in books and has launched an e-reader, however, I believe that it is well positioned to battle Apple in a way that music sellers were not. During the holiday season, I said that the fight between Amazon and
Wal-Mart
(WMT) - Get Walmart Inc. Report
was bad news for their competitors. The same can be said of Amazon and Apple, as they will likely create far more collateral damage to competitors than direct damage to each other, and a direct battle may even be a win-win if it boosts sales of their products.
My main concern with Amazon is the firm's valuation. Even if it can increase 2010 earnings 30% above consensus estimates -- three of its last four quarterly earnings surprised by more than 30% to the upside -- that assume 25% growth already, shares would still be trading at nearly 40 times 2010 earnings. This is a bullish story for a bullish market, but a slip up in either could batter shares.
For ETF investors interested in Amazon-weighted funds, the
Internet HOLDRs
(HHH)
has 40.3% of assets in Amazon,
PowerShares Nasdaq Internet
(PNQI) - Get Invesco NASDAQ Internet ETF Report
has 7.3% of assets in Amazon; and
First Trust Dow Jones Internet Index
(FDN) - Get First Trust Dow Jones Internet Index Fund Report
has 6.3% of assets in Amazon.
With another 20% in
eBay
and 15% in
Yahoo!
(YHOO)
, HHH is too concentrated for my tastes. PNQI and FDN have very similar portfolios, but FDN has greater trading volume, making it my preferred choice for an Amazon-weighted ETF.
Another reason I like FDN (and PNQI, if it had more volume) is that the fund holds other Internet retailers that are changing the face of retail, in addition to the firms that supply the infrastructure and support services for these companies. The larger the fight between Amazon and Apple, for instance, the more money is likely to end up in the hands of many of the firms that make up FDN, which is why I continue to hold it in my
.
At the time of publication, Dion was long FDN.
Don Dion is president and founder of
, a fee-based investment advisory firm to affluent individuals, families and nonprofit organizations, where he is responsible for setting investment policy, creating custom portfolios and overseeing the performance of client accounts. Founded in 1996 and based in Williamstown, Mass., Dion Money Management manages assets for clients in 49 states and 11 countries. Dion is a licensed attorney in Massachusetts and Maine and has more than 25 years' experience working in the financial markets, having founded and run two publicly traded companies before establishing Dion Money Management.
Dion also is publisher of the Fidelity Independent Adviser family of newsletters, which provides to a broad range of investors his commentary on the financial markets, with a specific emphasis on mutual funds and exchange-traded funds. With more than 100,000 subscribers in the U.S. and 29 other countries, Fidelity Independent Adviser publishes six monthly newsletters and three weekly newsletters. Its flagship publication, Fidelity Independent Adviser, has been published monthly for 11 years and reaches 40,000 subscribers.