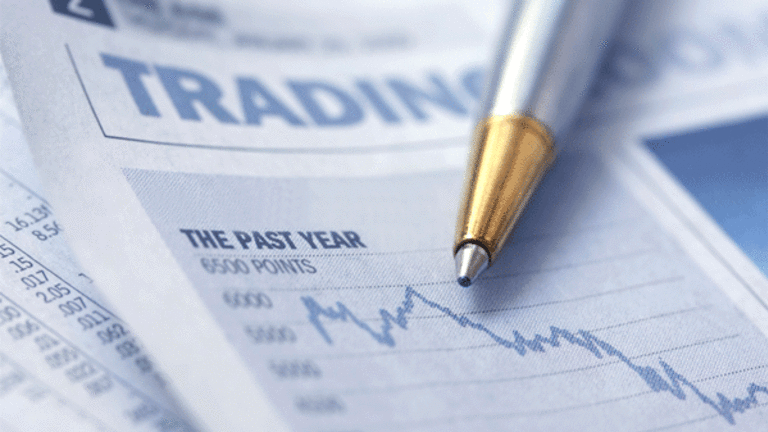 ETFs For Capitalist Russia
Investors looking to tap Russia's newfound emphasis on economic reform can gain exposure with Market Vectors Russia (RSX).
NEW YORK (TheStreet) -- During Russian President Dmitry Medvedev 's visit to the U.S. last week, among other objectives, he presented the concept of Russia as a modernizing country worthy of increased foreign investment. Investors looking to tap the country's newfound emphasis on economic reform can gain exposure with Market Vectors Russia (RSX).
A little over a week ago, Medvedev announced that Russia's capital gains tax on direct investment would be abolished starting in 2011. The number of industries that are off-limits to foreigners will also be reduced by more than 80% as the country looks to attract foreign investors.
This policy change came days before the president visited the U.S., including a stop in Silicon Valley, where he promoted a Russian tech initiative. The country wants to develop its own "Silicon Valley" and Medvedev secured a $1 billion pledge from
Cisco
(CSCO)
over the next decade.
Some of the money is going toward building the new innovation city near Moscow. The city is expected to have its own regulations and tax code, in an apparent attempt to create a location where the Russian economy can turn a new page and get a fresh start.
It is acknowledged though that there are significant barriers to attracting this type of innovative investment in Russia, chief among them being corruption and bureaucratic obstacles.
Also, while Medvedev is promoting the new innovative and capitalist Russia, old frictions resurfaced with yesterday's arrest of 10 people accused of being involved in a long-term espionage ring for Russia.
While the goal of the agents was mainly political, one of the targets was a wealthy financier and information about the "global gold market" was collected. Russia has stepped up its overt competition for capital, but the covert battle for economic intelligence continues.
For investors that have confidence in the new face of Russia, a country looking to join the WTO with a modernizing and internationally competitive economy, there is really only one viable ETF option:
Market Vectors Russia ETF
(RSX)
.
Another Russia focused equity ETF does exist in
SPDR S&P Russia
(RBL)
, but RBL's volume is so low that investors could face concerns over the liquidity of the fund.
The currency ETF,
Currency Shares Russian Ruble Trust
(XRU)
, is also not a good option because of very low trading volume.
RSX is largely a play on energy prices and this reflects the nature of the Russian economy, something that Medvedev hopes to change with the new initiatives.
The energy-based model for Russia's growth has faced criticism due to its large impact on the economy. Weakness in the energy sector contributed to a GDP contraction of 7.9% in 2009.
That steep drop in GDP was presaged in 2008, when RSX fell nearly 75%.
Although the fund went on to rebound 140% in 2009, RSX is down about 4% this year and 50% below its 2008 peak.
These huge swings reveal how sensitive the Russian economy and this ETF are to the worldwide demand for resources. Comparing RSX to an oil ETF,
United States Oil
(USO)
, also shows that there is a significant amount of correlation between the price of this commodity and the Russia ETF's performance.
Investors will have to decide for themselves whether or not they believe Medvedev can improve the business environment in Russia and diversify the economy in the long term, an effort that will take years to complete.
For now, RSX remains heavily dependent on energy and investors may want to consider investing in the country as a play on a continued improvement in worldwide economic activity.
Don Dion is president and founder of
, a fee-based investment advisory firm to affluent individuals, families and nonprofit organizations, where he is responsible for setting investment policy, creating custom portfolios and overseeing the performance of client accounts. Founded in 1996 and based in Williamstown, Mass., Dion Money Management manages assets for clients in 49 states and 11 countries. Dion is a licensed attorney in Massachusetts and Maine and has more than 25 years' experience working in the financial markets, having founded and run two publicly traded companies before establishing Dion Money Management.
Dion also is publisher of the Fidelity Independent Adviser family of newsletters, which provides to a broad range of investors his commentary on the financial markets, with a specific emphasis on mutual funds and exchange-traded funds. With more than 100,000 subscribers in the U.S. and 29 other countries, Fidelity Independent Adviser publishes six monthly newsletters and three weekly newsletters. Its flagship publication, Fidelity Independent Adviser, has been published monthly for 11 years and reaches 40,000 subscribers.