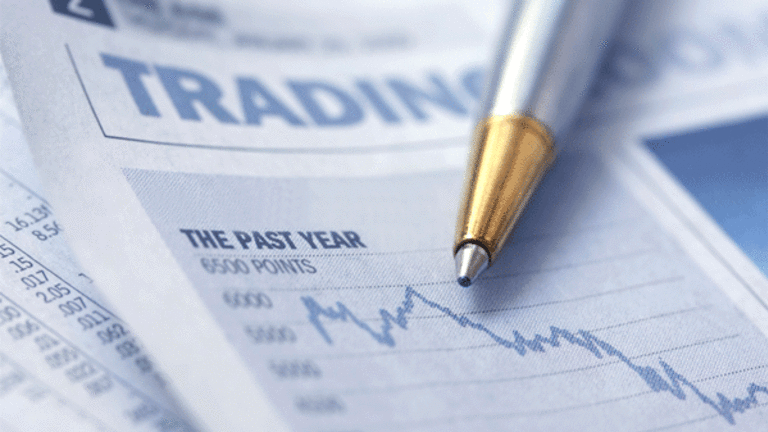 ETFs for a Transportation Recovery
The iShares Dow Jones Transportation Average is among the ETFs that could benefit from improving trends in transportation.
NEW YORK (TheStreet) -- The iShares Dow Jones Transportation Average (IYT) - Get iShares US Transportation ETF Report, PowerShares Global Progressive Transportation Portfolio (PTRP) and Claymore/Delta Global Shipping (SEA) - Get U.S. Global Sea to Sky Cargo ETF Report ETFs could benefit from healthy economic growth in Asia and signs of recovery elsewhere.
In general, the transportation sector moves in tandem with the overall global economy. As economies grow, more goods are demanded, and the need to transport these goods increases.
A factor that supports growth in the transportation sector is the recent uptick in U.S. manufacturing activity. In July, manufacturing grew at its fastest pace in nearly a year. In fact, overall output of factories, mines and utilities rose 1% in July after experiencing a slowdown the month before.
Lastly, the Baltic Dry Index, which measures the cost of shipping goods by cargo ship, indicates an upward trend is in the making. Generally, as global economies grow, demand for dry bulk, which includes such things as food, grains, steel, coal and building materials, follows.
As mentioned above, the following ETFs could benefit from positive trends in transportation:
The iShares Dow Jones Transportation Average, which allocates 27.5% of its assets to railroads, 24.28% to delivery services, 21.76% to trucking and 9.57% to marine transportation.
The PowerShares Global Progressive Transportation Portfolio, whose holdings include global companies engaged in businesses that are seeking to transition toward using cleaner, less costly and more efficient means of transportation.
Claymore/Delta Global Shipping, which includes companies that derive at least 80% of their revenues from operating or leasing ships or from the transportation of goods
Although an opportunity appears to exist in transportation ETFs, it is equally important to keep in mind the inherent risks that are involved with investing in such equities. For this reason, it is important to have an exit strategy. Such a strategy can be found at
.
-- Written by Kevin Grewal in Houston.
At the time of publication, Grewal had no positions in securities mentioned.
Readers Also Like:
>>10 Highest-Rated Dow Dividend Stocks
Kevin Grewal is the founder, editor and publisher of
ETF Tutor and serves as the editor at
www.SmartStops.net , where he focuses on mitigating risk and implementing exit strategies to preserve equity. Additionally, he is the editor at The ETF Institute, which is the only independent organization providing financial professionals with certification, education, and training pertaining to exchange-traded funds (ETFs). Prior to this, Grewal was a quantitative analyst at a small hedge fund where he constructed portfolios dealing with stock lending, exchange-traded funds, arbitrage mechanisms and alternative investments. He is an expert at dealing with ETFs and holds a bachelor's degree from the University of California along with a MBA from the California State University, Fullerton.