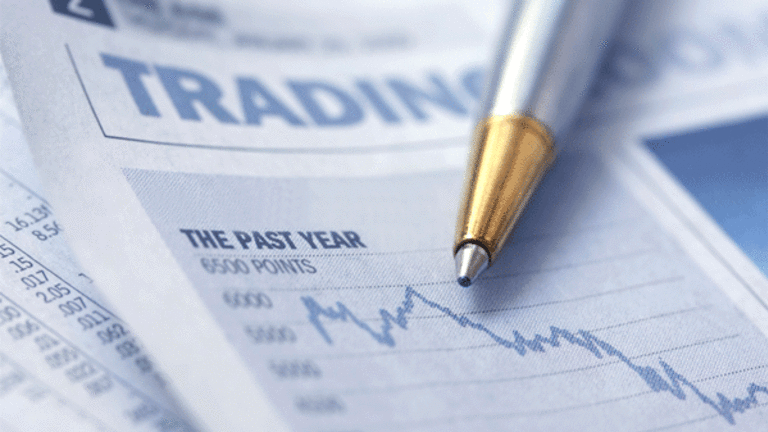 ETFs a Safer Way to Bet on Health Care
Investing in individual health care stocks can be risky, but ETFs can mitigate that risk by providing exposure to a broad basket of stocks.
Investing in individual health care stocks can be risky, but ETFs can mitigate that risk by providing exposure to a broad basket of stocks.
The uncertainty over the future of health care has exacted a toll on the industry. ETFs like
iShares Dow Jones US Healthcare Provider
(IHF) - Get Report
,
Pharmaceutical HOLDRs
(PPH) - Get Report
and
iShares Biotechnology
(IBB) - Get Report
all will be affected differently by changes in legislation.
One fact remains indisputable, however: America is getting older. As baby boomers reach old age, health care costs are expected to skyrocket. Whether or not new legislation transforms our existing system, costs likely will rise over the long term.
Wealth in Healthcare?
Picking individual drug companies or health care providers can be a tricky business, as outside factors like drug trials, lawsuits and legislation can weigh on results. ETFs are an effective way to mitigate the risk of investing in a single health care company by exposing investors to a basket of securities, rather than a hit-or-miss pick.
The three main categories of health care ETFs are pharmaceutical, health care provider and biotechnology. Other, more specialized ETFs like
iShares Dow Jones U.S. Medical Devices Index Fund
(IHI) - Get Report
and international funds like
WisdomTree International Health Care Sector Fund
(DBR)
offer different perspectives.
Health care providers could have the most to lose in the battle for America's health care.
iShares Dow Jones US Healthcare Provider
(IHF) - Get Report
plummeted more than 40% in 2008 as investors tried to estimate the extent of health care reform. Top IHF components like
UnitedHealth Group
(UNH) - Get Report
and
Medco Health Solutions
(MHS)
could be dramatically affected by alarge shift toward a government "option" program.
Health care price regulation could promote the use of generics at the expense of the pharmaceutical industry. Generic drugs have become more prevalent in recent years and have eaten into the profits of some of the large drugmakers. Pharmaceutical HOLDRs includes drugmakers like
Abbott Labs
(ABT) - Get Report
and
Bristol-Myers Squibb
(BMY) - Get Report
.
The health care subsector that would likely be the least affected by government price controls is biotechnology.
An increase in government regulation of health care industry prices likely would cause health care stocks to take a hit across the board. Many of these sectors may already be oversold, however, in anticipation of legislation.
Betting on the direction of individual stocks or even subsectors in the health care sector seems risky during such an uncertain political climate. Investors should look to the longterm and consider what American health care will look like after the dust settles. The undeniable truth is that America is aging, and when supply meets demand,the health care sector will continue to grow. Long-term investors are better off withhealth care ETFs and resistant subsectors within the industry.
At the time of publication, Dion owned IBB, IHE, IHI.
Don Dion is president and founder of
, a fee-based investment advisory firm to affluent individuals, families and nonprofit organizations, where he is responsible for setting investment policy, creating custom portfolios and overseeing the performance of client accounts. Founded in 1996 and based in Williamstown, Mass., Dion Money Management manages assets for clients in 49 states and 11 countries. Dion is a licensed attorney in Massachusetts and Maine and has more than 25 years' experience working in the financial markets, having founded and run two publicly traded companies before establishing Dion Money Management.
Dion also is publisher of the Fidelity Independent Adviser family of newsletters, which provides to a broad range of investors his commentary on the financial markets, with a specific emphasis on mutual funds and exchange-traded funds. With more than 100,000 subscribers in the U.S. and 29 other countries, Fidelity Independent Adviser publishes six monthly newsletters and three weekly newsletters. Its flagship publication, Fidelity Independent Adviser, has been published monthly for 11 years and reaches 40,000 subscribers.