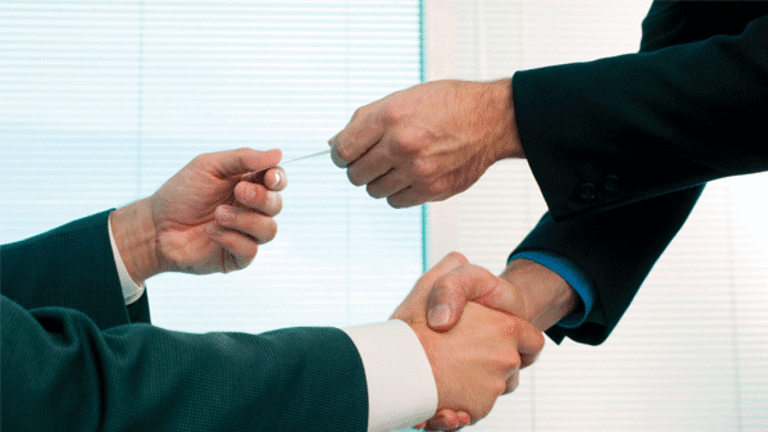 Publish date:
ETFs: 10 Most Dangerous (Part I)
Here are five ETFs that investors should avoid because of their illiquidity, volatility and highly leveraged nature.
Here are five ETFs that investors should avoid because of their illiquidity, volatility and highly leveraged nature.
Editor's note: This is the first of a three-part series this week on 10 ETFs investors should avoid. We begin the first part with the least risky of the group.
NEW YORK (
) -- ETFs have offered investors unprecedented access to the financial markets. Broad funds like the
SPDR S&P 500 ETF
(SPY) - Get Report
offer exposure to major benchmarks, and narrower funds like
iShares MSCI Emerging Markets Index
(EEM) - Get Report
and
SPDR Gold Shares
(GLD) - Get Report
provide investors exposure to individual commodities and international regions.
As ETF assets continue to grow, issuers are forging into increasingly unfamiliar territory. While these ETFs have unprecedented themes, they also can have unprecedented risks. Many of the more complex and non-traditional ETF strategies are appropriate for only sophisticated investors.
The "10 Most Dangerous ETFs" are funds that are not for the average buy-and-hold investor. As always, potential investors should examine each fund with an eye toward their own goals in order to determine suitability.
10.
Elements Benjamin Graham Large Cap Value ETN
(BVL)
.
BVL tracks large, liquid companies like
Alcoa
(AA) - Get Report
,
Wyeth
(WYE)
and
Allstate
(ALL) - Get Report
, but is one of the most illiquid ETFs on the market today. This ETF is one of the smallest of all time, with a market cap of just $1.3 million and a three-month average daily trading volume of 173 shares.
It is the lack of investor interest in BVL, rather than its methodology or holdings, that makes this fund dangerous. Illiquid funds can be difficult to trade in and out of, and for a 0.75% management fee, investors can do better. Avoid the trilogy of unsuccessful
Benjamin Graham
funds, which includes BVL,
Elements Benjamin Graham Small Cap Value ETN
(BSC)
and
Elements Benjamin Graham Total Market Value ETN
(BVT)
.
9.
TDX Independence 2040 ETF
(TDV)
.
Target-date ETFs like TDV are designed to give investors investment exposure that is appropriate for their retirement date goals. TDX Independence ETFs offers one generic fund and four specific target date funds with retirement goals of 2010, 2020, 2030 and 2040. As the target date approaches, these funds are designed to shift investor funds from aggressive allocations to conservative allocations.
In 2008, both target-date ETFs and target-date mutual funds took a huge blow as the markets slid downward. Target date funds that were more aggressively allocated for further retirement dates were hit worst.
TDV fell 40% in 2008. While the retirement date for its target audience is still far off, these returns are unnerving. Funds like TZD are dangerous because they combine a long-term trading strategy with a product that trades daily on an exchange. It would be difficult to watch an ETF fall 40% and stay invested for the long term.
Investors who have any level of financial knowledge are better off building a basic, diversified portfolio rather then putting all their eggs in TDV's basket.
8.
Claymore/BNY Mellon Frontier Markets
(FRN) - Get Report
.
The risks of investing in this "frontier markets" ETF are not yet worth the potential rewards. FRN invests in the most emerging of emerging markets, areas that are inherently volatile economically and politically. FRN's top five country allocations are Chile, Poland, Egypt, Colombia and Kazakhstan.
The three-month average daily trading volume for FRN is a low 13,221. Since the fund is illiquid, investors face illiquidity compounded with inherent volatility. While this fund may be worth a look in the future, for now it is simply dangerous.
7.
UltraShort Health Care ProShares
(RXD) - Get Report
.
RXD has two things going against it: the fact that it's illiquid and the fact that it's leveraged. ProShares, the pioneer of the leveraged fund industry, released RXD as part of a short/long pair in a series of leveraged sector funds.
Leveraged funds have come under fire, with a
currently against RXD's peer,
UltraShort Real Estate ProShares
(SRS) - Get Report
. RXD could face similar pressures as time wears on.
RXD's average daily trading volume is fewer than 8,000 shares, making this fund dangerously illiquid. While all leveraged funds are risky, RXD's double risk factor makes this fund one to avoid.
6.
iPath S&P 500 VIX Mid-Term Futures ETN
(VAZ)
and
iPath S&P 500 VIX Short-Term Futures ETN
(VXX) - Get Report
.
The much anticipated VXZ and VXX offer investors exposure to volatility plays. These ETFs track market volatility through the use of derivatives, and their complex strategies make them appropriate for only the most sophisticated investors.
Recent market fluctuations have made the topic of increased volatility a popular theme, and these products could be helpful in hedging a large, multilayered strategy. Average investors, however, should stay away from betting on volatility. Making a bet on volatility by itself is like sitting at a craps table and picking red or black.
-- Written by Don Dion in Williamstown, Mass.
At the time of publication, Dion did not hold any positions in the ETFs mentioned.
Don Dion is president and founder of
, a fee-based investment advisory firm to affluent individuals, families and nonprofit organizations, where he is responsible for setting investment policy, creating custom portfolios and overseeing the performance of client accounts. Founded in 1996 and based in Williamstown, Mass., Dion Money Management manages assets for clients in 49 states and 11 countries. Dion is a licensed attorney in Massachusetts and Maine and has more than 25 years' experience working in the financial markets, having founded and run two publicly traded companies before establishing Dion Money Management.
Dion also is publisher of the Fidelity Independent Adviser family of newsletters, which provides to a broad range of investors his commentary on the financial markets, with a specific emphasis on mutual funds and exchange-traded funds. With more than 100,000 subscribers in the U.S. and 29 other countries, Fidelity Independent Adviser publishes six monthly newsletters and three weekly newsletters. Its flagship publication, Fidelity Independent Adviser, has been published monthly for 11 years and reaches 40,000 subscribers.