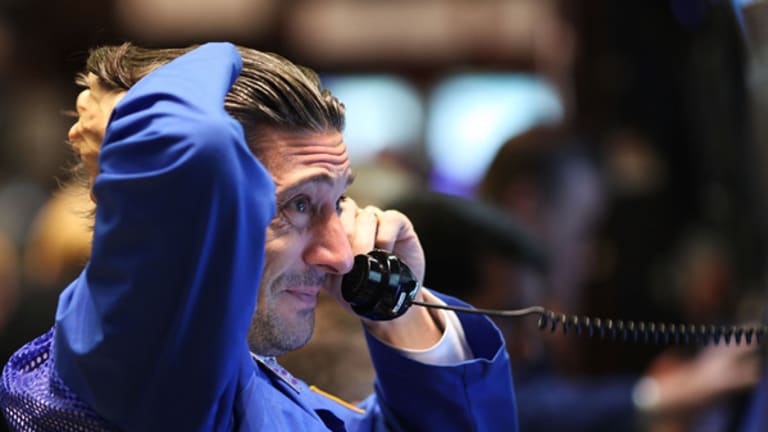 Publish date:
ETF Plays for 2010
Three ETF plays in biotech, energy and mateirals.
Three ETF plays in biotech, energy and mateirals.
NEW YORK (TheStreet) -- As 2009 is coming to an end, we have watched the equity markets rally by over 30% and gold hit all-time highs. Additionally, signs of a global economic recovery have emerged and the future of the biotechnology, energy and materials sectors remains bright.
Biotechnology
Despite much uncertainty in the massive health care reform bill that is making its way through the legislative process, it is a safe bet to say that some sort of the bill will be passed. With this in mind, heavy regulation and tax bills will likely hit Big Pharma, but not the biotech sector. As a result, massive amounts of cash could flow into biotech. Additionally, not all biotech companies have rallied from March lows and valuations for some are relatively still reasonable.
An ETF to watch is the
PowerShares Dynamic Biotech & Genome
(PBE) - Get Report
, which is up 51% from its March low of $11.03 and closed at $16.65 on Tuesday.
Energy
As the world's economy is expected to continue to rebound through 2010, the demand for energy, in particularl oil, is likely to increase. China, India, Brazil and the U.S. are all expected to show economic growth in 2010, which will spur demand for energy, while production is expected to remain steady. They key place to focus on in the energy sector is exploration and production.
An ETF to watch here is the
iShares Dow Jones US Oil & Gas Exploration Index
(IEO) - Get Report
. IEO is up 80% from a March low of $30.17 to close at $54.30 on Tuesday.
Materials
Much like the energy sector, as global economies start to rebound and expand, basic materials will be in demand. Many countries, like China and the United States, are focusing on improving infrastructure which will likely spur the demand for steel, aluminum, copper and other building materials. An ETF to watch here is the
iShares S&P Global Materials
(MXI) - Get Report
, up 43% year to date.
These three sectors are likely to shine in 2010, but nothing is 100% certain. With this in mind, it is important to have an exit strategy that indicates when an upward trend in these ETFs could come to an end.
According to www.SmartStops.net, these price points are: PBE at $16.12; IEO at $52.57; MXI at $58.82. These price points change as the markets fluctuate and updated data can be found at www.SmartStops.net.
Written by Kevin Grewal in Laguna Niguel, Calif.
Kevin Grewal serves as the editorial director and research analyst at The ETF Institute, which is the only independent organization providing financial professionals with certification, education, and training pertaining to exchange-traded funds (ETFs). Additionally, he serves as the editorial director at SmartStops.net where he focuses on mitigating risks and implementing exit strategies to preserve equity. Prior to this, Grewal was an analyst at a small hedge fund where he constructed portfolios dealing with stock lending, exchange-traded funds, arbitrage mechanisms and alternative investments. He is an expert at dealing with ETFs and holds a bachelor's degree from the University of California along with a MBA from the California State University, Fullerton.