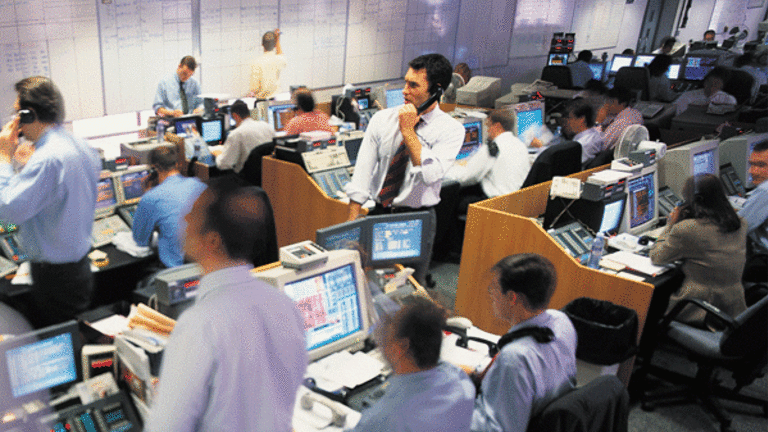 ETF, Mutual Fund Picks for Retail
Here are two funds that offer broad exposure to the sector.
NEW YORK (TheStreet) -The recovery of the consumer is a trend I will be watching closely as we approach the close of 2010 and prepare for the New Year.
Although economic turmoil persists across many regions of the globe including Europe and Asia, conditions are improving in the U.S. and investors are continuing to take cautious steps back into the marketplace.
Over the past few weeks I have highlighted a handful of ways ETF investors can take advantage of the ongoing consumer resurgence. Products such
SPDR S&P Retail ETF
(XRT)
,
PowerShares Dynamic Food & Beverage Fund
(PBJ)
and
First Trust Dow Jones Internet Index Fund
(FDN)
tap into specific consumer-oriented slices of the market and will therefore be positively affected as individuals begin to once again treat themselves to small luxuries.
The performance of these three funds throughout 2010 helps to highlight the ongoing recovery. All three of these three funds have gained over 25% throughout the year, handedly outperforming the broader
S&P 500
.
While each fund provides an effective way to follow the consumer to strength, they may not be ideal for all investors. For instance, although all three are heavily influenced by the consumer, the indexes underlying FDN, XRT, and PBJ are narrowly focused.
By honing in on such a small aspect of the broader market, these funds tend to behave more volatile than products which cast a wider net on the consumer.
Conservative investors with a lesser tolerance for risk may be put off by the pronounced day-to-day movement which can be seen from these products. For these investors, an ETF or mutual fund which takes a broader approach to consumers may be a more appropriate option. The
iShares Dow Jones U.S. Consumer Services Index Fund
(IYC)
and the
Fidelity Select Consumer Discretionary Fund
(FSCPX)
are two funds which achieve this task.
By tracking a diverse collection of consumer-oriented companies, IYC and FSCPX combine the strengths of PBJ, FDN, and XRT under one roof. For instance, with
Wal-Mart
(WMT)
,
McDonalds
(MCD)
,
Disney
(DIS)
and
Amazon
(AMZN)
included among the fund's top five positions, investors holding IYC immediately gain exposure to the retail, restaurant, media, and internet industries.
The similar case can be made for FSCPX. The fund's top five positions include MCD,
Lowes
(LOW)
, DIS, AMZN, and
Target
(TGT)
.
Year to date, both IYC and FSCPX have managed to outperform the broader market. Comparatively, however, the mutual fund option has outperformed its ETF competitor by a comfortable margin.
Much of this outperformance is likely due to the mutual funds' active approach to navigating the consumer-focused sector of the market. This has allowed the fund to take aim at the fastest moving parts of the market such as the auto industry while at the same time reducing exposure to laggards such as Wal-Mart.
Ford
(F)
, which has gained nearly 50% this year, is listed as the FSCPX's ninth largest position. Meanwhile, the company is nowhere to be found among IYC's portfolio.
The successful active management of FSCPX does not come without a cost, however. Investors holding the mutual fund option will face a 1.10% expense ratio. Thanks to its passive approach to playing the consumer, IYC carries a far reduced expense ratio, charging investors only 48 basis points.
In the end, either IYC or FSCPX both make for a stable, conservative long-term bets on the continued recovery of the consumer.
Written by Don Dion in Williamstown, Mass.
Readers Also Like:
>>10 Growth Stocks in a Fight for Value
At the time of publication, Dion Money Management was long First Trust Dow Jones Internet Index Fund.
This commentary comes from an independent investor or market observer as part of TheStreet guest contributor program. The views expressed are those of the author and do not necessarily represent the views of TheStreet or its management.