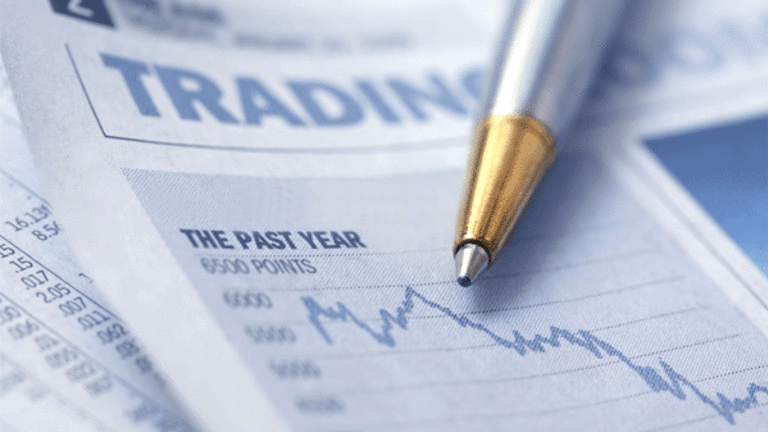 ETF Insiders Explain Where the Industry Is Headed
Top executives from WisdomTree, Global X and Emerging Global Advisors share their thoughts on the growing industry.
NEW YORK (TheStreet) -- One of the things that makes the ETF industry important and interesting to be a part of is that it is a disruptive force in the investment world.
Earlier this week I had the chance to visit with executives from three ETF providers, and I asked them all the same question: Where do you believe ETF investors want the industry to go and what are you specifically doing to participate in that perceived vision?
Jeremy Schwartz, chief investment officer of WisdomTree Investments
Schwartz said ETFs provide transparency, liquidity, tax efficiency and low cost. He stressed transparency, asking rhetorically, "Do you want more transparency?" ETFs are generally cheaper than traditional mutual funds, and Schwartz says this creates a better "investor experience."
Schwartz said WisdomTree's role in the future will be to continue to add value to low-cost "beta." In this context, beta equates to basic index exposure such as buying the
SPDR S&P 500
(SPY) - Get SPDR S&P 500 ETF Trust Report
.
One recent example of how WisdomTree's funds add value is the
Wisdom Tree Small Cap Earnings Fund
(EES) - Get WisdomTree U.S. SmallCap Fund Report
, which has outperformined its benchmark, the
iShares Russell 2000 ETF
(IWM) - Get iShares Russell 2000 ETF Report
, by more than 350 basis points in 2013.
Obviously, not every fund can outperform all the time, but WisdomTree has had long-term success with quite a few of its funds.
Bruno del Ama, CEO of Global X Funds
Del Ama also noted the starting-point benefits of ETFs, including transparency, liquidity, tax efficiency and low cost. In terms of Global X's role in the development of the industry, he says that passive broad exposure has been covered. His firm's clients have not come to Global X looking for another
S&P 500
fund.
Several years ago specialized and even esoteric funds started coming to the market offering the opportunity for anyone to create a "sophisticated" portfolio.
This has been a democratizing force for investors and a positive development for his firm. Early to realize this opportunity, Global X's first fund was the
FTSE Colombia 20 ETF
(GXG) - Get Global X MSCI Colombia ETF Report
, which came about because Global X saw demand for investment products targeting Colombia. Global X's founders knew investors who were willing to buy other, less-than-ideal investment products to gain exposure to this Latin American economy.
Global X created the fund, and these investors became clients and bought the fund. Del Ama said that the company's product development since then has been driven by client demand.
The recent launch of the
Global X MLP & Energy Infrastructure ETF
(MLPX) - Get Global X MLP & Energy Infrastructure ETF Report
is another example.
Clients want access to the space, but investing in master limited partnerships is complicated because of the tax implications. And although MLPX is not perfect, it is arguably simpler than the other MLP funds.
Bob Holderith, president, and Richard Kang, CIO, Emerging Global Advisors
Emerging Global Advisors says it tries to be a much different and more innovative type of firm. It starts by having its office in a Chelsea loft with the feel of a tech start-up. Rent on the offices is about half what the company's Midtown competitors pay, according to Holderith's estimates. The offices have a large lounge for brainstorming and a shower area because many team members are avid cyclists who ride to work.
Holderith and Kang mentioned the same basic ETF benefits discussed by the other executives. EGA obviously focuses on emerging markets, but it also pays very close attention to changing trends in emerging-market investing and is willing to make changes to its funds to continually provide what management calls "better beta." Beta here has the same context as noted above.
Examples here include recent new funds excluding Taiwan. In recent articles about these new funds, I have noted that Taiwan is not universally considered an emerging market.
Based on several factors, including GDP per capita, EGA chooses to exclude this economy from its funds. The company recently announced changes to its
Beyond BRICs ETF
(BBRC)
to take in more frontier markets. The liquidity in markets such as Oman and Nigeria, say Holderith and Kang, is as good as the smaller emerging markets, and they say there will be increased demand for such frontier markets.
The day before I met with EGA, the company announced it was closing 12 of its funds, including their suite sector funds. This is a major reduction in the number of funds offered, but it does not make a dent in the company's assets under management.
The firm plans to bring more core equity funds to the market and more thematic funds.
One long-term focus is the emerging-market consumer. EGA's home-run fund has been the
EG Shares Emerging Market Consumer ETF
(ECON) - Get Columbia Emerging Markets Consumer ETF Report
. In addition to focusing on the emerging-market consumer, EGA also is planning to roll out a suite of emerging-market bond funds in the near future.
At the time of publication, Nusbaum had no positions in securities mentioned.
This article is commentary by an independent contributor, separate from TheStreet's regular news coverage.
This contributor reads:
On Twitter, this contributor follows: