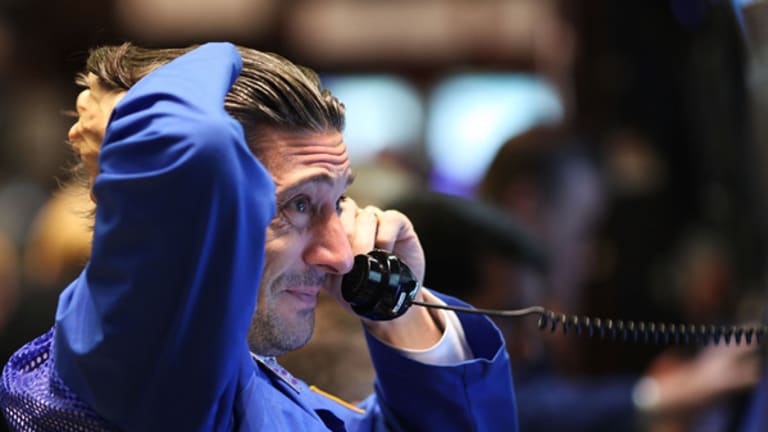 ETF Goes Deeper Into Emerging Markets
WisdomTree's newest ETF helps investors diversify by buying currencies across the world.
The
WisdomTree Dreyfus Emerging Currency Fund
(CEW) - Get WisdomTree Emerging Currency Strategy Fund Report
,
WisdomTree's
newest exchange-traded fund, may help investors outperform markets more than some stock-and-bond mutual funds.
WisdomTree sells seven single-currency funds. WisdomTree Dreyfus Emerging Currency Fund is a basket of currencies equally weighted to the Mexican peso, Brazilian real, Chilean peso, South African rand, Polish zloty, Israeli shekel, Turkish new lira, Chinese yuan, South Korean won, Taiwan dollar and the Indian rupee. The fund rebalances quarterly.
The fund's function is to provide access to the currency fluctuation of a diversified emerging market basket along with money market yields from those countries. It will have small positions in the requisite currencies via swaps contracts, which will be collateralized by U.S.-denominated money market instruments. The swaps will provide the foreign exchange exposure.
Emerging market currencies is a relatively new asset class for access in a brokerage account. Currencies typically don't offer the potential growth of individual stocks, but, used properly and in moderation, offer excellent diversification by reducing a portfolio's correlation to the broader market and enhancing performance.
WisdomTree said that, using a 10% allocation to emerging market currencies, there are various levels of outperformance when compared with multiple stock-and-bond combinations over a decade. It seems intuitive that emerging market currencies would enhance returns and reduce volatility, but I would note that the firm's back-test avoids the so-called Asian contagion of 1997. It would be foolish to think emerging markets will be immune from future crises.
The 10 years studied in preparing the fund also benefited from a 6 ½-year decline in the dollar. The U.S. currency has been in an uptrend since last summer. With currencies, the obvious trade doesn't have to work out as planned.
The mix of currencies takes in countries of various attributes, like those strong in commodities or manufacturing, or fast economic growth, to lower the reliance on one outcome, such as the commodity boom taking off again. Equal-weighting the countries is a risk-reduction tactic that's prudent. Unlike buying the
WisdomTree Dreyfus Brazilian Real Fund
(BZF)
and having to be correct about Brazil, WisdomTree Dreyfus Emerging Currency Fund simply offers broad exposure to the entire asset class.
Emerging market currencies are one of several types of diversifiers, which can take up to 15% of a portfolio. But if you sprinkle several diversifiers in your portfolio, you wind up with fewer equities. Despite the equity-market returns of the past 10 years, stocks still provide the best opportunity for long-term growth. While I believe in modest exposure to these "new" asset classes, the time to go heavy isn't after a 50% decline in the stock market.
At the time of publication, Roger Nusbaum had no positions in the securities mentioned.
Nusbaum is a portfolio manager with Your Source Financial of Phoenix, and the author of Random Roger's Big Picture Blog. Under no circumstances does the information in this column represent a recommendation to buy or sell stocks. Nusbaum appreciates your feedback;
to send him an email.