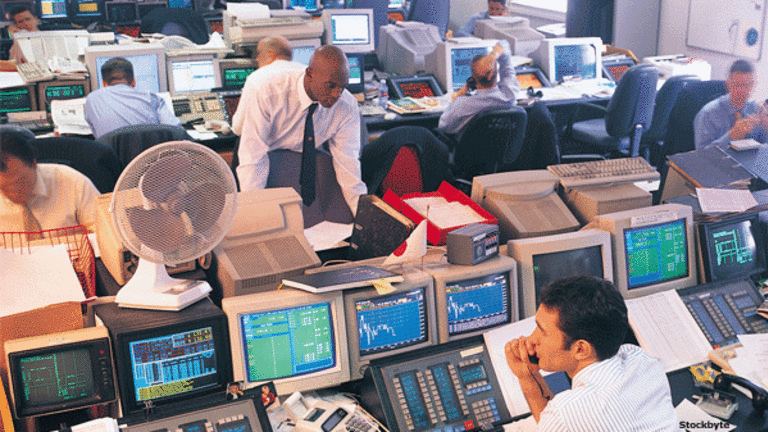 ETF Focus: USO
USO is the most popular pure assets play in oil.
NEW YORK ( ETF Digest ) -- Oil prices in Europe have fallen modestly on more debt and economic growth worries. But Brent crude is only down a little over 50 cents and the same is true for WTI (West Texas Intermediate) in electronic trading in the U.S.
The
United States Oil ETF
(USO) - Get United States Oil Fund LP Report
is the most popular by assets pure oil ETF. Pitfalls with using it include contango and backwardation issues which can skew prices. Contango is the result when front month futures contracts are higher than longer-dated contracts while backwardation is the opposite.
The
United States Oil 12-month ETF
(USL) - Get United States 12 Month Oil Fund LP Report
minimizes these price movements by having an even portion of the constituents allocated over a 12-month contract period. Nevertheless, from an AUM (Assets under Management) and liquidity view, USO remains the more popular play. USO AUM equal $1.6 billion with average daily trading volume at 12 million shares. USL AUM equal $170 million and average daily trading volume is 60,000 shares.
The cause of the recent rise in oil prices is a result of several factors. One stimulant to higher prices has been better economic data globally building the past few weeks indicating better demand for energy. This has been augmented by a slight but meaningful decrease in the dollar's value. As most commodities are priced in dollars a lower dollar means higher crude prices.
Lastly the ongoing Iranian war games and game of chicken being played with U.S. naval vessels in the Persian Gulf has increased tensions and energy prices. The U.S. has employed a new round of tougher sanctions and this will hurt the Iranians to an extent especially if the Europeans join with the U.S. efforts. In response Iran has threatened to close the Straits of Hormuz and the U.S. has responded by saying this won't be tolerated. In turn Iran has fired missiles (some are alleging these events have been photo shopped) while threatening the U.S. to not return its carrier group to the Persian Gulf. The U.S. has said it will return and so it goes.
We discuss the technical condition USO with DeMark Indicators in the video above.
This commentary comes from an independent investor or market observer as part of TheStreet guest contributor program. The views expressed are those of the author and do not necessarily represent the views of TheStreet or its management.
Dave Fry is founder and publisher of
, Dave's Daily blog and the best-selling book author of
Create Your Own ETF Hedge Fund, A DIY Strategy for Private Wealth Management
, published by Wiley Finance in 2008. A detailed bio is here:
Dave Fry.