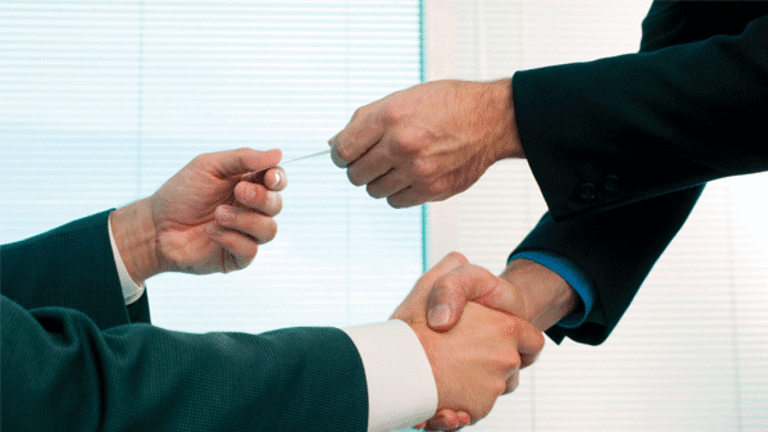 ETF Face-Off in India
Don Dion takes a look at two ETFs that track the growing equity market in India.
Both
Powershares India Portfolio
(PIN) - Get Invesco India ETF Report
and
Wisdom Tree Earnings Fund
(EPI) - Get WisdomTree India Earnings Fund Report
offer investors access to India with ETF products that track this growing equity market.
As investors regain confidence and begin to look abroad for opportunities to diversify their portfolios, both EPI and PIN have offered profitable returns in 2009.
iPath MSCI India Index ETN
(INP)
also offers investors access to India but is structured differently from EPI and PIN as a debt instrument (ETN) rather than an equity instrument (ETF).
Year to date, PIN has gained 46.10% while EPI jumped 51.46%. While EPI boasts a higher trading volume and larger number of holdings, PIN is the preferable ETF for investors looking for a more balanced approach to India.
PIN tracks the Indus India Index, designed to be representative of the India equity market as a whole. The underlying index is divided among a group of market sectors and supervised by a group of index-provider representatives and members of academia who specialize in emerging markets.
PIN's index comprises 50 of the largest companies on India's two indices. PIN's top 10 components make up 52% of the funds assets, with top holding Infosys Technologies making up 9.19%. Energy is the largest sector in the underlying basket, comprising 27.90% of the portfolio. Financials and information technology comprise 14.58% and 13.17% of the portfolio, respectively. PIN's expense ratio is 0.78% and the three-month average daily trading volume for the fund is 270,000 shares.
When it comes to trading volume, EPI is the more popular of the two funds, with a 674,000 three-month average daily trading volume. EPI has a slightly higher 0.88% expense ratio and is made up of 142 components.
The largest market sector in EPI is energy, which comprises 25.67% of the fund, followed by financials and materials with 13.88% and 13.16% allocations, respectively. While EPI has nearly triple the number of holdings as PIN, Wisdom Tree's offering has 45.19% of the fund's assets concentrated in the top 10 holdings.
As a result of the larger number of holdings, however, EPI's capitalization mix is more diverse than that of PIN. While 93.64% of PIN's portfolio is made up of giant and large cap stocks, just 79% of EPI's portfolio falls into the giant and large cap categories. Wisdom tree uses an earnings based methodology.
The factor that gives PIN the edge over EPI is the concentration in the underlying portfolio. Even though EPI has more holdings, 15.49% of the fund is allocated to a single top holding, Reliance Industries. PIN's top holding, Infosys Technologies, makes up just 9.19%. The very large Reliance Industries stake in EPI makes this fund more vulnerable to the movement of just one of its components, a factor that can have a more pronounced effect in a market that is still emerging. PIN and EPI share many of the same top holdings, including Infosys Technologies, Reliance Industries, Oil & Natural Gas Corp., Reliance Communication and Indian Oil.
Both PIN and EPI give investors exposure to the Indian market, but PIN looks more balanced for the long haul.
Other India Options:
WisdomTree Dreyfus Indian Rupee Fund ETF
(ICN)
,
India Fund
(IFN) - Get The India Fund Inc. Report
,
Morgan Stanley India Investment Fund
(IIF) - Get Morgan Stanley India Investment Fund Inc. Report
,
Eaton Vance Greater India Class C
(ECGIX) - Get Eaton Vance Greater India C Report
.
Don Dion is the publisher of the Fidelity Independent Adviser family of newsletters, which provides to a broad range of investors his commentary on the financial markets, with a specific emphasis on mutual funds and exchange-traded funds. With more than 100,000 subscribers in the U.S. and 29 other countries, Fidelity Independent Adviser publishes six monthly newsletters and three weekly newsletters. Its flagship publication, Fidelity Independent Adviser, has been published monthly for 11 years and reaches 40,000 subscribers.
Dion is also president and founder of Dion Money Management, a fee-based investment advisory firm to affluent individuals, families and nonprofit organizations, where he is responsible for setting investment policy, creating custom portfolios and overseeing the performance of client accounts. Founded in 1996 and based in Williamstown, Mass., Dion Money Management manages assets for clients in 49 states and 11 countries. Dion is a licensed attorney in Massachusetts and Maine and has more than 25 years' experience working in the financial markets, having founded and run two publicly traded companies before establishing Dion Money Management.