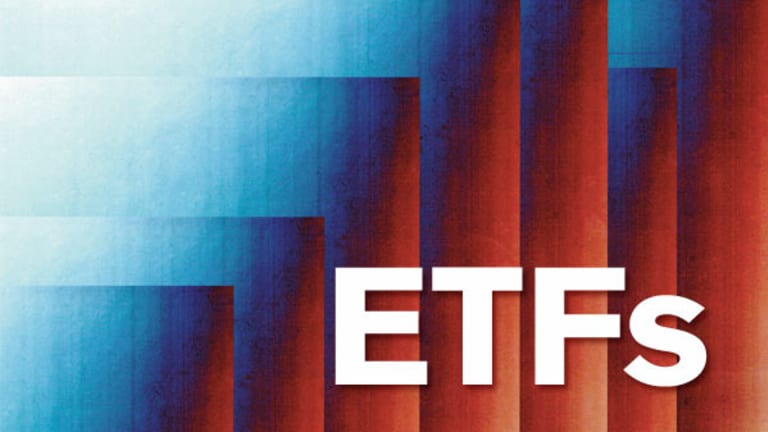 Energy Pipeline Funds Can Gush Rich Yields
Investors have flooded into funds that hold master limited partnerships.
Investors have flooded into funds that hold master limited partnerships.
NEW YORK (TheStreet) -- For much of this year, investors poured into funds that invest in master limited partnerships, which own energy pipelines and storage facilities. The MLPs have attracted crowds by delivering rich yields of 5% or more, an appealing payout at a time when 10-year Treasuries yield 1.66%.
Popular vehicles include
ALPS Alerian MLP
(AMLP) - Get Report
, an exchange-traded fund, which had inflows of $2.4 billion this year, according to IndexUniverse.com.
JPMorgan Alerian MLP Index
(AMJ) - Get Report
, an exchange-traded note, collected $1.3 billion before it stopped accepting more inflows.
But following the presidential election, the enthusiasm has waned. MLP shares slipped along with the
S&P 500
as investors worried about possible tax changes. In the past month,
Credit Suisse MLP Index ETN
(MLPN)
lost 3.3%.
Could higher taxes hurt MLP shares? Perhaps. Earlier this year, the Obama administration released a proposal to broaden the tax base by changing corporate tax rules. The changes would slap MLPs with a new layer of taxes.
But it seems likely the market has been overreacting to potential threats. MLPs were given tax advantages to encourage construction of energy facilities. At a time when both parties support energy independence, it seems unlikely that Congress would impose special burdens on infrastructure companies.
Even if Washington hurts MLPs, they are likely to remain sound choices because of their security. Once a company establishes a pipeline, it enjoys a near-monopoly status. Competitors seeking to build nearby often fail to obtain the necessary permits.
The revenues of MLPs tend to be steady because of the way the business is structured. In typical deals, MLPs charge oil companies for the right to use pipelines. Charges are based on the volume shipped -- not the price of the energy. So as long as energy use increases, MLPs can record greater revenues.
"Even during the financial crisis in 2008, the pipeline cash flows increased," says Jeremy Held, director of research of ALPS.
With demand for energy projected to climb steadily, pipelines should increase revenues for years to come. Government regulations add a layer of protection for pipeline owners. Under the rules, the MLPs can charge prices that are set by regulators. The prices rise annually to account for inflation.
Abby Woodham, a Morningstar analyst, recommends JPMorgan Alerian MLP Index, which yields 4.9%. Since it was launched in 2009, the ETN has grown to $4.8 billion in assets, ranking as the largest entrant in the field. Because of its size and popularity, the ETN is liquid and easy to trade, she says.
Woodham says the JPMorgan investment does come with some special risks because it is an ETN. With a traditional mutual fund or ETF, investors own a stake in a pool of assets. But investors in an ETN only receive a pledge from the manager to provide returns equal to an index.
In this case, the returns will approximate the Alerian MLP Index, minus an expense ratio of 0.85%. If JP Morgan goes bankrupt, then investors could receive nothing.
Woodham argues that the ETN is a solid bet. "Because you are dealing with JPMorgan, the risk of default is minimal," she says.
Investors who worry about depending on the credit of a single bank may prefer the ALPs Alerian ETF, which yields 6.0% and has $4.3 billion in assets.
During the financial crisis, MLP share prices sank, and the yields spiked to more than 16%. Since then prices have rallied and the yields have declined.
Jeremy Held of ALPS argues that the prices are at fair values as indicated by yields.
"Historically the yields have averaged 6% to 7%, and we are right in that range now," he says.
This article is commentary by an independent contributor, separate from TheStreet's regular news coverage.
Stan Luxenberg is a freelance writer specializing in mutual funds and investing. He was executive editor of Individual Investor magazine.