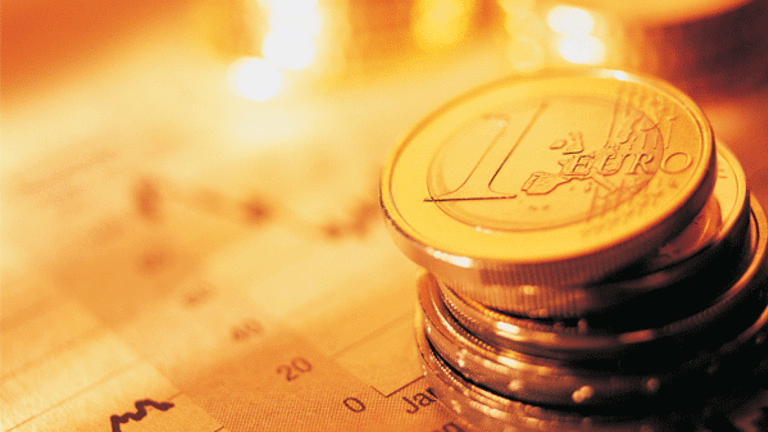 Emerging-Market ETFs to Watch
Investors are shifting toward broad-based emerging market ETFs.
NEW YORK (
) - As the
, with new products tracking increasingly remote regions of the globe, the road has taken some twists and turns.
Thus far, the
has been shifting from developed countries to increasingly narrow emerging market investments.
The
iShares MSCI-EAFE ETF
(EFA) - Get iShares MSCI EAFE ETF Report
, a fund that tracks established countries in Europe as well as Japan, saw net outflows of $1 billion in 2008 and $4 billion as of Nov. 30, 2009, according to recent data from the National Stock Exchange.
iShares MSCI Japan
(EWJ) - Get iShares MSCI Japan ETF Report
, a more specific, developed market ETF, had net outflows of $1.7 billion of 2008, and is set to have net outflows of at least $1 billion in 2009.
While EFA and EWJ are still among the largest and most liquid ETFs trading today, the trend in international investing has markedly shifted towards broad-based emerging market funds.
According to data from the National Stock Exchange, two out of the top 10 largest ETFs --measured by total assets -- are broad-based
.
The larger of the two, the
iShares MSCI-Emerging Markets ETF
(EEM) - Get iShares MSCI Emerging Markets ETF Report
, was launched in April of 2003, and had $37.3 billion in assets as of Nov. 30, 2009.
Vanguard's MSCI Emerging Markets ETF
(VWO) - Get Vanguard FTSE Emerging Markets ETF Report
, launched in March of 2005, had more than $17.6 billion in assets as of Nov. 30.
While assets have flowed out of EFA and EWJ, net assets have increased dramatically for EEM and VWO. During 2008, EEM had a net cash flow of $2.3 billion while VWO had a net cash flow of $3.3 billion. Year to date in 2009, EEM's net cash flow has been $4 billion, while VWO has attracted a net cash flow of more than $7.7 billion.
As investors' appetite for risk has increased, focused emerging market funds have also gained ground. Since their respective launches in January and May of 2009, the
Market Vectors Indonesia Index ETF
undefined
and
Market Vectors Small Cap Brazil ETF
(BRF) - Get VanEck Vectors Brazil Small-Cap ETF Report
have captured the attention of emerging market investors.
IDX, slow out of the gate in January, now has an average daily trading volume of nearly 100,000 shares and total assets of $181 million.
, which taps into small-cap
by many popular Brazil funds, has total assets of $609 million and an average daily trading volume of 498,000 shares.
While country-specific emerging market funds like BRF and IDX have attracted ample investor interest, there seem to be some regions of the globe into which investors are less likely to travel.
If emerging market ETFs are the latest trend in international investing, "frontier" market funds hope to be the next hot spot for ETF investors. In July of 2008, the
Market Vectors Gulf States Index ETF
(MES)
,
WisdomTree Middle East Dividend ETF
(GULF) - Get WisdomTree Middle East Dividend Fund Report
and
PowerShares MENA Frontier Countries
(PMNA)
joined the ETF universe in rapid succession. In August of 2008, Market Vectors also launched an
Africa Index ETF
(AFK) - Get VanEck Vectors Africa Index ETF Report
.
While these funds have certainly broadened the spectrum of emerging market ETF investments, none of the frontier funds has yet to gain steam. So far, MES, GULF and PMNA have attracted just $8 million, $10 million and $12.4 million in assets respectively. AFK has attracted a slightly larger $34 million in assets, but all four funds have low daily trading volumes.
Thus far, frontier market funds have been plagued by a combination of bad timing and expensive investment strategies. The launch of new ETF funds is often behind the curve of investment trends. Oil prices surged in early 2008, as PowerShares, WisdomTree and Market Vectors all readied to launch their new funds focused on oil-producing emerging markets. By the time MES, GULF and PMNA joined the market in July of 2008, the oil bubble began to burst.
Restrictions on foreign investing and market capitalization concerns also make these frontier funds pricy. AFK, MES, GULF and PMNA all have relatively high net expense ratios of 0.88%, 1%, 0.88% and 0.95% respectively.
Despite the initial difficulties encountered by the new generation of emerging market ETFs, these frontier funds are still worth watching. As ETF issuers
of investing in the most emerging of emerging markets, these first frontier funds will be prototypes for ETFs to come.
Meanwhile, the frontier market funds are only suitable for the most risk-tolerant investors. This new generation of emerging-market funds may be worth following, but for now, the best place to watch is from the sidelines.
-- Written by Don Dion in Williamstown
At the time of publication, Dion did not have any positions in the funds mentioned.
Don Dion is president and founder of
, a fee-based investment advisory firm to affluent individuals, families and nonprofit organizations, where he is responsible for setting investment policy, creating custom portfolios and overseeing the performance of client accounts. Founded in 1996 and based in Williamstown, Mass., Dion Money Management manages assets for clients in 49 states and 11 countries. Dion is a licensed attorney in Massachusetts and Maine and has more than 25 years' experience working in the financial markets, having founded and run two publicly traded companies before establishing Dion Money Management.
Dion also is publisher of the Fidelity Independent Adviser family of newsletters, which provides to a broad range of investors his commentary on the financial markets, with a specific emphasis on mutual funds and exchange-traded funds. With more than 100,000 subscribers in the U.S. and 29 other countries, Fidelity Independent Adviser publishes six monthly newsletters and three weekly newsletters. Its flagship publication, Fidelity Independent Adviser, has been published monthly for 11 years and reaches 40,000 subscribers.