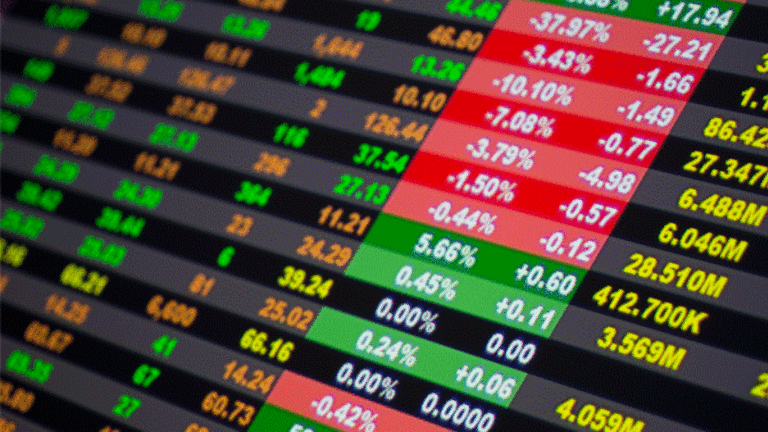 Emerging-Market ETFs a Battleground
The release of new emerging-market ETFs began to heat up in the summer as a variety of new funds hit the market.
Emerging-market investors are out in force, and they know how to spot a deal in the ETF industry.
Year to date, assets have flowed out of dominant
iShares MSCI Emerging Markets
(EEM) - Get Free Report
, while funds have flowed in to lower-cost
Vanguard Emerging Markets
(VWO) - Get Free Report
. The success of these funds has propelled the launch of new offerings as the popularity of emerging markets continues to grow.
Turkey Takes Flight
ETF giant iShares has seized upon investor interest to offer emerging-market ETFs in both the U.S. and abroad. iShares recently announced the launch of the
MSCI Emerging Markets Eastern Europe Index Fund
(ESR)
in the U.S. and its intention to launch the first ETF in Chile.
According to
Bloomberg
, the Chilean ETF will add to its international emerging-markets roster, which includes three funds currently trading in Brazil.
iShares' new offerings will not go unchallenged. Low-cost ETF provider
Vanguard
has fired a shot across the bow. In 2008, iShares' EEM had net cash outflows of $129 million while Vanguard's VWO's net cash flow was $2.8 billion. Year to date, VWO's net cash flow is nearly $4.2 billion while EEM's net cash flow is $1.8 billion.
Emerging-markets ETFs have been standout performers in 2009, with the
Market Vectors' Indonesia
undefined
ETF jumping more than 33% in the three months ending Oct. 12, while
iShares MSCI Turkey Investable Market Index
(TUR) - Get Free Report
rose more than 45%, and
Market Vectors Russia
(RSX) - Get Free Report
rose nearly 73%. Year to date, TUR and RSX are up 102% and 137%, respectively.
The release of new emerging-market ETFs began to heat up in the summer as a variety of new funds hit the market. The July 22 release of the
Emerging Global Shares Dow Jones Emerging Markets Titans Composite Index Fund
( EEG) by newcomer Emerging Global Shares was followed by the Aug. 14 release of the
Market Vectors Vietnam
(VNM) - Get Free Report
ETF. More recently, Emerging Global Shares released an
Emerging Markets Financials Titans Index Fund
( EFN) on Sept. 16.
While successful emerging-markets ETFs offer good portfolio diversification, it is sector-heavy bets that often drive returns. TUR, with more than 50% allocated to financials, has seen an incredible bounce-back since the depths of the financial crisis. RSX is an energy-hefty number with energy firms as four out of the five top holdings.
Sector weighting is just one important consideration when picking an emerging market ETF. Low priced funds like VWO are beneficial alternatives to entrenched competitors. Investors should keep an eye towards volume, however, as more liquid ETFs are easier to trade in the short-term.
The upcoming Brazilian Olympics,
Banco Santander
(BSBR) - Get Free Report
IPO, and renewed appetite for risk should help to keep investors' eyes on emerging markets. Recent returns are one reason that investors will add these funds, but many of these ETFs are beneficial for diversification over the long haul.
"We launched our Indonesia fund in January and it was slow to gather assets at first," notes Adam Phillips at Van Eck Global/Market Vectors, "but it now has caught the attention of market participants. ETFs are the tool of choice in the emerging markets space."
At the time of publication, Dion was long TUR.
Don Dion is president and founder of
, a fee-based investment advisory firm to affluent individuals, families and nonprofit organizations, where he is responsible for setting investment policy, creating custom portfolios and overseeing the performance of client accounts. Founded in 1996 and based in Williamstown, Mass., Dion Money Management manages assets for clients in 49 states and 11 countries. Dion is a licensed attorney in Massachusetts and Maine and has more than 25 years' experience working in the financial markets, having founded and run two publicly traded companies before establishing Dion Money Management.
Dion also is publisher of the Fidelity Independent Adviser family of newsletters, which provides to a broad range of investors his commentary on the financial markets, with a specific emphasis on mutual funds and exchange-traded funds. With more than 100,000 subscribers in the U.S. and 29 other countries, Fidelity Independent Adviser publishes six monthly newsletters and three weekly newsletters. Its flagship publication, Fidelity Independent Adviser, has been published monthly for 11 years and reaches 40,000 subscribers.