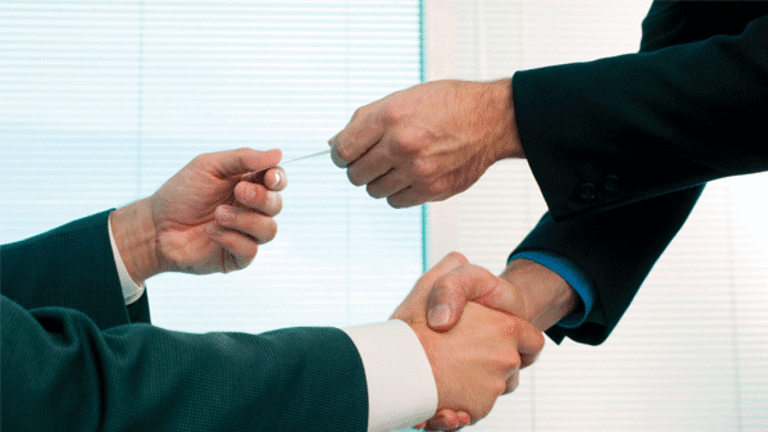 Don Dion's Weekly ETF Blog Wrap
This week Don Dion blogged about warning signs for a Hong Kong index fund, and the best ETFs for shorting Treasuries and betting on a move in platinum.
Here is some of what Don Dion blogged about on RealMoney this past week.
Hong Kong's Bubble Fears
Posted 12/29/2009 3:11 PM EST
The
iShares MSCI Hong Kong Index Fund
(EWH) - Get iShares MSCI Hong Kong ETF Report
has gained nearly 50% year to date through Dec. 28. While 2009 has been a profitable year for the fund, investors holding the instrument into 2010 should be prepared for what could be a rocky ride.
This week, Hong Kong Chief Executive Donald Tsang admitted he has grown a bit pessimistic on the city's economy. He warned of a strong possibility Hong Kong could see a double-dip recession in the middle of next year.
The city's government also has become increasingly concerned that ballooning real-estate prices are creating another asset bubble. Though housing prices have gained 30%, developers have adamantly turned aside the government's bubble fears. But in the end, such concerns appear to be affecting the sector. In November, new mortgage-loan approvals dropped by more than 11%, marking the fifth consecutive monthly decline.
EWH currently holds over 60% of its assets in the Hong Kong financial sector. This slice includes a number of property developers. Three of the fund's top holdings include:
Sun Hung Kai Properties
,
Hutchison Whampoa
, and
Cheung Kong Holdings
, which account for nearly 23% of the total portfolio. A steep dip in Hong Kong's real-estate sector will hurt these firms, dragging the fund along with it.
In the three months through Dec. 28, Hutchison Whampoa has been a drag on EWH. In this period, EWH gained 2%, while Hutchison Whampoa plunged nearly 10%; Sun Hung Kai gained 4%, and Cheung Kong gained 2%.
>>Bull or Bear? Vote in Our Poll
ETFs to Suit Your Outlook for Treasuries
Posted 12/29/2009 9:35 AM EST
Investors wishing to follow Morgan Stanley's interest rate prediction should check out
ProShares Short 20+ Year Treasury
(TBF) - Get Proshares Short 20+ Year Treasury Report
, which offers the inverse return of the Barclays 20+ Year U.S. Treasury Index.
Morgan Stanley predicts the yield on 10-year U.S. Treasury notes will reach 5.5% in 2010, well above the 3.81% those bonds yielded this morning. The bank is looking at the $2.55 trillion in expected fundraising needs of the U.S. government in 2010, $700 billion above the level for 2009.
Taking the other side of the bet are Goldman Sachs and Pimco. Goldman anticipates a 3.25% yield on 10-years in 2010, while Pimco manager Bill Gross increased the cash in the Pimco Total Return Fund (PTRRX) position to the highest level since September 2008, shifting it 14%, from -7% at the end of October to 7% at the end of November, in addition to reducing government debt holdings.
Mohamed El-Erian, CEO of Pimco, also has a less optimistic forecast for the economy and is more favorably disposed toward U.S. Treasury securities.
ETF Investors who favor the Pimco and Goldman Sachs analysis should consider the suite of iShares bond ETFs. The longer-term bonds such as
iShares Barclays 20+ Year Treasury
(TLT) - Get iShares 20+ Year Treasury Bond ETF Report
will be more volatile either way, but investors who want to target the 10-years should stick with
iShares Barclays 7-10 Year Treasury
(IEF) - Get iShares 7-10 Year Treasury Bond ETF Report
.
For the fixed income portion of a portfolio, IEF makes more sense. It has less upside potential than longer-term bonds if Treasury bond interest rates fall across the board, but it also has less risk should rates move the other way. TLT makes more sense for aggressive investors looking for capital gains rather than interest payments.
Right now, the Treasury bulls have an easier case to argue. Nothing drastic need occur for their scenarios to play out, only a weak economy and no inflation, a continuation of 2009 into 2010. Also helping is the
Federal Reserve
, which is in no rush to raise rates.
South Africa ETF Is the Best Platinum Play
Posted 12/28/2009 4:20 PM EST
With far greater industrial demand, platinum and palladium suffered large losses in 2008, along with the rest of the industrial metals. Platinum trades at the price it fetched at the end of 2007, about $1,500 an ounce, and well off its 2008 peak of $2,200 an ounce. Palladium trades around for about $375 an ounce, and far below its 2008 peak of $600 an ounce.
By comparison, even after falling in much of December, gold still trades at a price higher than any before October 2009. Silver is below its 2008 high, but a gain of 20% would get it back to that high. Platinum and palladium would need to rally more than double that to get back to their old highs.
Industrial metals have also outperformed palladium and platinum. Similar to silver,
PowerShares DB Base Metals
(DBB) - Get Invesco DB Base Metals Fund Report
would only need about a 20% gain to reach its 2008 peak.
Platinum and palladium have a long way before they catch up with other metals, and investors pushed up the prices of palladium and platinum last week based on the belief that an
SEC
rule change means that physical platinum and
palladium ETFs
from ETF Securities are
.
Unfortunately for ETF investors, the
iPath DJ AIG Platinum Sub-Index ETN
(PGM) - Get iPath Series B Bloomberg Platinum Subindex Total Return ETN Report
had a 7.4% premium in Monday trading, as
creation was halted
back in October.
UBS E-TRACS Long Platinum ETN
(PTM)
suspended creation in November and had 3.4% premium on Monday.
These ETNs would be a costly way to play platinum because I'm confident that the debut of a physical platinum ETF will siphon away investment dollars and reduce the premium on the two ETNs.
With that in mind, the best ETF to play a continued move in platinum and palladium is the equity ETF with the largest platinum exposure:
iShares South Africa
(EZA) - Get iShares MSCI South Africa ETF Report
. It holds 5.80% of assets in
Impala Platinum
and 2.85% in
Anglo Platinum
, both top 10 holdings.
-- Written by Don Dion in Williamstown, Mass.
A special note from Don: There's no doubt in my mind that ETFs are the most exciting investment vehicles of the decade.
That's why I'm thrilled to announce
TheStreet ETF Action by Don Dion
, TheStreet's newest premium service.
You can build a profitable ETF portfolio right alongside me -- click here to find out how.
At the time of publication, Dion owned TLT.
Don Dion is president and founder of
, a fee-based investment advisory firm to affluent individuals, families and nonprofit organizations, where he is responsible for setting investment policy, creating custom portfolios and overseeing the performance of client accounts. Founded in 1996 and based in Williamstown, Mass., Dion Money Management manages assets for clients in 49 states and 11 countries. Dion is a licensed attorney in Massachusetts and Maine and has more than 25 years' experience working in the financial markets, having founded and run two publicly traded companies before establishing Dion Money Management.
Dion also is publisher of the Fidelity Independent Adviser family of newsletters, which provides to a broad range of investors his commentary on the financial markets, with a specific emphasis on mutual funds and exchange-traded funds. With more than 100,000 subscribers in the U.S. and 29 other countries, Fidelity Independent Adviser publishes six monthly newsletters and three weekly newsletters. Its flagship publication, Fidelity Independent Adviser, has been published monthly for 11 years and reaches 40,000 subscribers.