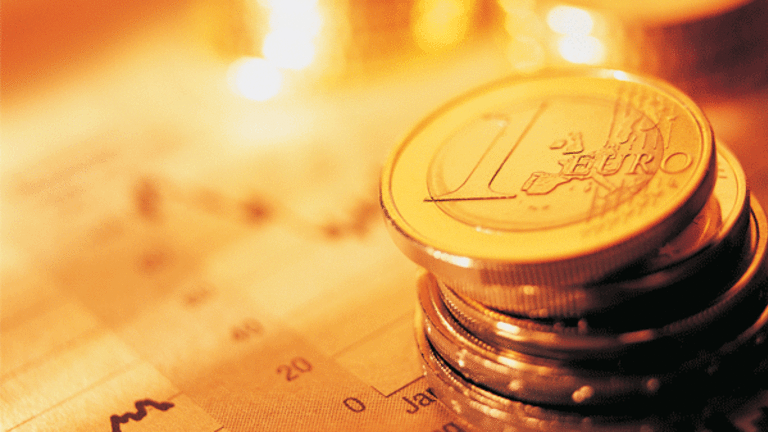 Publish date:
Dion's Tuesday ETF Winners and Losers
After a multi-week spate of weakness, URA appears to be showing signs of stabilizing.
After a multi-week spate of weakness, URA appears to be showing signs of stabilizing.
NEW YORK (TheStreet) -- Here are today's ETF Winners and Losers.
Winners
After yesterday's choppy trading session, U.S. stock indices are heading skyward. This upward action is igniting strength across resource producer ETFs like URA, the SPDR S&P Metals & Mining ETF (XME), and the Market Vectors Coal ETF (KOL).
After a multi-week spate of weakness, URA appears to be showing signs of stabilizing. Nevertheless, I encourage investors to watch this fund from the sidelines.
Market Vectors Solar Energy ETF (KWT) 4.4%
News that U.S.-based solar giant, First Solar (FSLR), is planning sweeping layoffs sent shares of the company soaring over 8% in early afternoon trading. Other major solar players including Trina Solar (TSL), MEMC Electronic Materials (WFR), and Yingli Green Energy (YGE) are also seeing impressive gains. These firms can be found representing major slices of both KWT's and Guggenheim Solar ETF's (TAN) portfolios.
They remain unresolved, but heading into the middle of the week, it appears as though Europe's macroeconomic woes have subsided for the time being. The Italy ETF, in fact, is on the verge of locking in a second consecutive day of gains.
Spain has become the major global elephant in the room. This does not mean, however, that the iShares MSCI Spain Index Fund (EWP) is the only Europe-related instrument to avoid. The EU and the rest of the European continent have a substantial hill to climb; investors looking to construct a relatively safe international portfolio should look elsewhere.
April has been a rough month for FCG so far. Counting Tuesday's performance, the troubled fund has seen only three days of upward action.
FCG is not alone in this weak monthly showing. The SPDR S&P Oil & Gas Exploration & Production ETF (XOP) has also only seen three days of strength this year. Given the trials still major commodity consumers like China, I am hesitant about recommending investors dive into energy at this time.
Losers
The fear-tracking VIX benchmark managed to close out yesterday's trading action with some upward strength. Despite this performance, VXX and the iPath S&P 500 VIX Mid Term Futures ETN (VXZ) still managed to suffer losses.
This trading session, we are seeing both the index and the ETNs head into negative territory. The VIX is testing its 50-day moving average. In the days ahead it will be interesting to see if it can hold up.
UNG's recent three-day climb marks the fund's longest string of winning sessions seen all year. Unfortunately for those trying their luck with this battered product, selling pressure has since made a comeback and the fund is revisiting lifetime lows.
The premium-laden iPath Dow Jones UBS Natural Gas Subindex Total Return ETN (GAZ) is also heading lower, albeit to a lesser extent.
All prices as of 2:09 PM DST