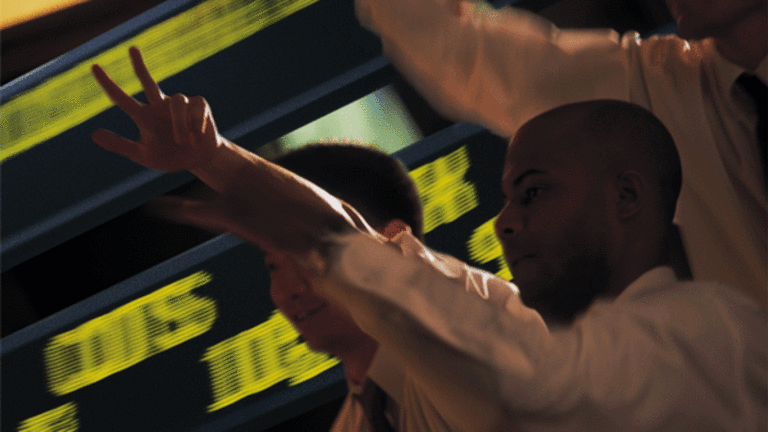 Dialing Overseas for Diversification
A new foreign-telecom sector ETF may be an improvement on older funds.
Among the bushels of new ETFs that have been listed on the U.S. market lately are 10 foreign-sector ETFs from WisdomTree. The sector funds weight their holdings in a similar manner as WisdomTree's other funds, keying off of dividends. These are unique, in that they own no domestic stocks, unlike some putatively foreign-focused funds. They have been in the works for a while, and I believe they could be useful to investors.
Out of the gate, the one that looks most interesting to me is a telecom fund called the
WisdomTree International Communications Index Fund
(DGG)
. The telecom sector is a good way to add foreign exposure to a portfolio because every country has a phone company (usually they are among the biggest), and they often pay a healthy dividend.
The fund fits the bill yield-wise -- the index that underlies it has a 4.53% yield, which is a much higher yield than the older telecom ETFs.
The fund is well diversified across 20 countries, with 20.96% of assets invested in British companies, 16.13% in France and 7.68% in Germany. Like all the WisdomTree sector funds, it excludes Canada, but it has 6.49% in Australia.
The stock selection is not as well diversified. Although there are 138 holdings, 9.9% is in
Vodaphone
(VOD) - Get Report
, 9.48% in
France Telecom
(FTE)
and 7.56% in
Deutsche Telekom
( DT). In fact, the top 10 holdings account for 59% of the fund's assets. While most of the other telecom ETFs are top heavy in this manner, it is still important to be aware of.
WisdomTree's promotional materials provide back-testing data that compares the fund to the MSCI EAFE Index, but I think the better comparison would be to some of the other telecom ETFs.
Clearly the fund holds its own. The case for owning this fund would be to complement other stocks or funds in the sector. I don't see it as a stand-alone proxy for telecom.
I've been bullish on the telecom sector for some time.
, I suggested considering a blend of the
Vanguard Telecom ETF
(VOX) - Get Report
,
iShares Global Telecom Index Fund
(IXP) - Get Report
and the
Emerging-Market Telecommunications Fund
(ETF)
. That mix gives domestic and foreign exposure in both developed economies and emerging ones.
The WisdomTree fund might turn out to be a better way to go than the
iShares S&P Global Telecommunications Sector Index Fund
(IXP) - Get Report
because it is 100% foreign, while the iShares fund is only 65% foreign, has a better track record (via back testing) and outyields the iShares fund 4.53% to 2.09%. Because of the fund's limited emerging-market exposure, I would still want to use the Emerging-Market Telecommunications Fund to round out exposure. Obviously, this mix would be for an investor who does not want to take on single-stock risk in the telecom sector.
As I have mentioned several times in the past, if you want to use products like ETFs, you need to stay on top of new funds that come to the market because some of them will turn out to be superior to existing products, as I believe this fund is. It makes sense to think that we may see something better still come out in the next couple of years.
At the time of publication, Nusbaum was long IXP VOX and ETF in client accounts, although positions may change at any time.
Nusbaum is a portfolio manager with Your Source Financial of Phoenix, Ariz., and the author of Random Roger's Big Picture Blog. Under no circumstances does the information in this column represent a recommendation to buy or sell stocks. Nusbaum appreciates your feedback;
to send him an email.