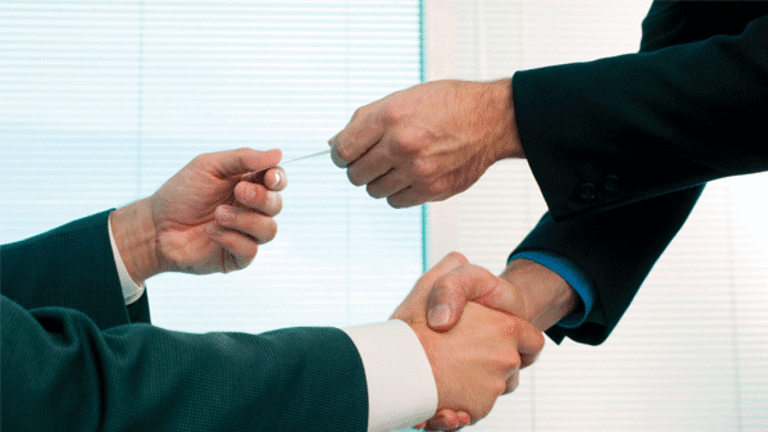 Despite Scrutiny, Direxion Tackles Real Estate
The scrutiny of leveraged ETFs hasn't stopped Direxion from growing its triple fund line.
Despite the recent scrutiny of leveraged ETFs, Direxion continues to grow its triple fund line.
On July 16, Direxion launched the
Daily Real Estate Bull 3x Shares
(DRN) - Get Direxion Daily Real Estate Bull 3x Shares Report
and its inverse, the
Daily Real Estate Bear 3x Shares
(DRV) - Get Direxion Daily Real Estate Bear 3X Shares Report
. Both funds are designed to give investors returns that are either plus or minus 3 times exposure to the
MSCI U.S. REIT Index
(RMZ)
, updated on a daily basis.
The sales practices of leveraged ETFs have come under fire in June and July. Beginning with a notice from FINRA in June, the regulatory scope has been set squarely on leveraged funds. The original notice begins:
"Exchange-traded funds (ETFs) that offer leverage or that are designed toperform inversely to the index or benchmark they track--or both--aregrowing in number and popularity. While such products may be useful insome sophisticated trading strategies, they are highly complex financialinstruments that are typically designed to achieve their stated objectiveson a daily basis.
"Due to the effects of compounding, their performanceover longer periods of time can differ significantly from their stated dailyobjective. Therefore, inverse and leveraged ETFs that are reset dailytypically are unsuitable for retail investors who plan to hold them forlonger than one trading session, particularly in volatile markets."
Not surprisingly, leveraged fund issuers like Direxion and ProShares have already begun adopting this language into their websites and ad campaigns. More recently, the Attorney General of Massachusetts began looking into the sales products of leveraged funds as well. Read more about this in this
.
Despite the increased disclosure and regulation, however, the high trading volume of many leveraged funds continues to prompt issuers to launch new ETFs. The latest leveraged real estate offerings from Direxion show a striking similarity to a pair of real estate ETFs launched by ProShares in mid 2007.
ProShares Ultra Real Estate
(URE) - Get ProShares Ultra Real Estate Report
and
ProShares UltraShort Real Estate
(SRS) - Get ProShares UltraShort Real Estate Report
offer two times leverage to the MSCI U.S. REIT Index. Both Proshares funds dropped considerably during the year; URE has fallen by a sizeable 43.01%, while SRS has deteriorated 63.32%.
The daily compounding effect of leveraged ETFs can erode the price of these funds in the presence of market volatility. As the prices drop, investors are required to buy an increasingly larger number of shares to make the same kind of daily bets. Large trading volume begins to attract the attention of retail investors, and many investors who should not consider the funds become interested.
Direxion recently executed a reverse split in two of its most popular funds
Direxion Shares Daily Financial Bull ETF
(FAS) - Get Direxion Daily Financial Bull 3x Shares Report
and
Direxion Shares Daily Financial Bear
(FAZ) - Get Direxion Daily Financial Bear 3X Shares Report
in order to lower transactional costs for sophisticated traders. See this
on how the split could set straight two Direxion ETFs.
The title of FINRA's notice about leveraged ETFs is "Non-Traditional ETFs," and investors would be well advised to take that statement quite literally. Leveraged ETFs, futures-based commodity ETFs, ETNs, actively managed ETFs and target-date ETFs are all "non-traditional" additions to the ETF universe.
These more exotic types of ETF products should be categorized differently from traditional ETFs and used only by sophisticated investors. See
on how comprehension is key in leveraged ETFs.
At the time of publication, Dion didn't own any of the funds mentioned.
Don Dion is the publisher of the Fidelity Independent Adviser family of newsletters, which provides to a broad range of investors his commentary on the financial markets, with a specific emphasis on mutual funds and exchange-traded funds. With more than 100,000 subscribers in the U.S. and 29 other countries, Fidelity Independent Adviser publishes six monthly newsletters and three weekly newsletters. Its flagship publication, Fidelity Independent Adviser, has been published monthly for 11 years and reaches 40,000 subscribers.
Dion is also president and founder of Dion Money Management, a fee-based investment advisory firm to affluent individuals, families and nonprofit organizations, where he is responsible for setting investment policy, creating custom portfolios and overseeing the performance of client accounts. Founded in 1996 and based in Williamstown, Mass., Dion Money Management manages assets for clients in 49 states and 11 countries. Dion is a licensed attorney in Massachusetts and Maine and has more than 25 years' experience working in the financial markets, having founded and run two publicly traded companies before establishing Dion Money Management.