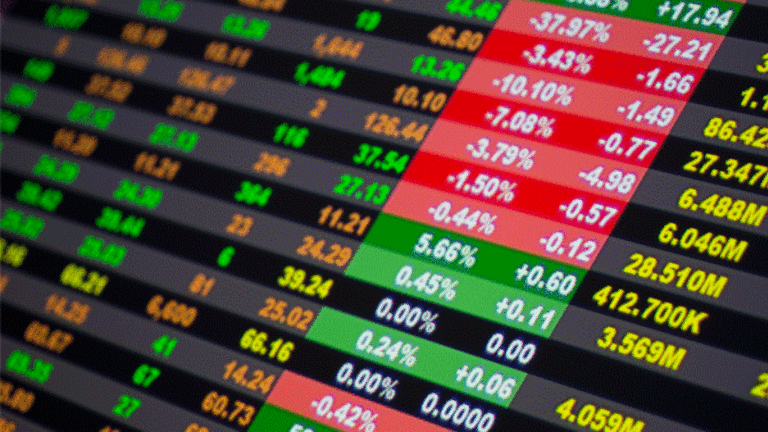 Dent Tactical ETF Is Dented
The Dent Tactical ETF is one of the worst ideas to come around.
NEW YORK (
) -- The
Dent Tactical ETF
(DENT)
from AdvisorShares may very well be the dumbest ETF of 2009. I hesitate to speak so soon, as the ETF industry rapidly expands and three months remain in the calendar year, but this new fund is truly one of the worst ideas I have seen in quite some time.
Launched on Sept. 16, DENT is an actively managed ETF with "five key attributes": proprietary demographic analysis, tactical investment approach, risk mitigation process, management expertise and active management. Forget cap-weighted, revenue-weighted or dividend-weighted, DENT takes methodology complexity to a whole new level.
Oh, by the way, the total expense ratio is 1.56% and the management fee is 0.95%.
The ETF industry is booming, and with good reason. Investors have sought out ETFs because of their transparency, low expense ratios, sector access and hedge-ability. DENT is a high-cost ETF whose assets are adjusted at the portfolio at the manager's whim and whose daily holdings are published only after the trading day is complete.
ETFs have traditionally helped investors stay on the highway or gain access to specific sectors at a low cost. Funds like the
SPDR S&P 500 ETF
(SPY) - Get SPDR S&P 500 ETF Trust Report
and
PowerShares QQQ
(QQQQ)
help investors passively track benchmarks without the transactional costs of buying and selling the underlying components.
Market Vectors Steel
(SLX) - Get VanEck Steel ETF Report
and
iShares Turkey
(TUR) - Get iShares MSCI Turkey ETF Report
offer sector and international exposure.
Actively managed ETFs like DENT have failed to take hold in an industry known for low-cost passive strategies. The first actively managed ETF, the
Bear Stearns Current Yield Fund
(YYY) - Get Amplify High Income ETF Report
was shuttered soon after its debut when
JPMorgan Chase
(JPM) - Get JPMorgan Chase & Co. Report
stepped in and took over the reins. After the acquisition, YYY liquidated its holdings.
In April 2008, PowerShares launched its own line of actively managed funds. So far, the most "popular" of these funds, the
PowerShares Active Low Duration ETF
(PLK)
, has a dismal average daily trading volume of 8,898 shares. The
PowerShares Active Mega Cap Fund
(PMA)
,
PowerShares Active AlphaQ Fund
(PQY)
and
PowerShares Active Alpha Multi-Cap Fund
(PQZ)
all have average daily trading volumes of less than 2,000 shares.
A more recent addition to the actively managed ETF family is the
Grail American Beacon Large Value ETF
(GTV)
. This new fund is also struggling, with an average daily trading volume of just over 4,000 shares.
DENT is the first actively managed ETF to rely on ETFs as components. Layering ETF on top of ETF has the effect of taking low-cost vehicles and making them high-cost. The managers of DENT have promised to cap the fund's net expenses at 1.50% for the next 50 weeks. What is included in the fund's 1.56% total expense ratio? A management fee of 0.95%, "acquired funds" fees of 0.17%, interest, taxes, brokerage commissions, expenses, and extraordinary expenses.
While the high fees will certainly turn off many investors, I believe that the fund's fuzzy strategy is even more damaging to this new ETF's success. DENT managers will purportedly use the five key attributes to track "the overall trend of the U.S. and global economies and how consumer spending patterns may change based on this analysis."
The most successful ETFs have clear objectives that fit nicely into a larger portfolio picture. With an actively managed ETF, you can never be quite sure what you will get six or eight months down the line. If you can't anticipate what a fund will contain, it is difficult to figure out how it fits as part of your larger strategy.
Investors are better served considering the fundamentals of the DENT strategy, rather than buying DENT itself. By analyzing trends in consumer spending, looking for areas of potential growth and mitigating risk, investors can build a successful portfolio.
A personalized investment strategy, which employs a variety of ETFs, mutual funds and other investment vehicles, is a more effective way to achieve long-term financial goals than a buy-and-hold catch-all fund like DENT. Active ETFs have a long way to go before they start capturing market share.
-- Written by Don Dion in Williamstown, Mass.
At the time of publication, Dion had positions in PowerShares QQQQ and iShares Turkey.
Don Dion is president and founder of
, a fee-based investment advisory firm to affluent individuals, families and nonprofit organizations, where he is responsible for setting investment policy, creating custom portfolios and overseeing the performance of client accounts. Founded in 1996 and based in Williamstown, Mass., Dion Money Management manages assets for clients in 49 states and 11 countries. Dion is a licensed attorney in Massachusetts and Maine and has more than 25 years' experience working in the financial markets, having founded and run two publicly traded companies before establishing Dion Money Management.
Dion also is publisher of the Fidelity Independent Adviser family of newsletters, which provides to a broad range of investors his commentary on the financial markets, with a specific emphasis on mutual funds and exchange-traded funds. With more than 100,000 subscribers in the U.S. and 29 other countries, Fidelity Independent Adviser publishes six monthly newsletters and three weekly newsletters. Its flagship publication, Fidelity Independent Adviser, has been published monthly for 11 years and reaches 40,000 subscribers.