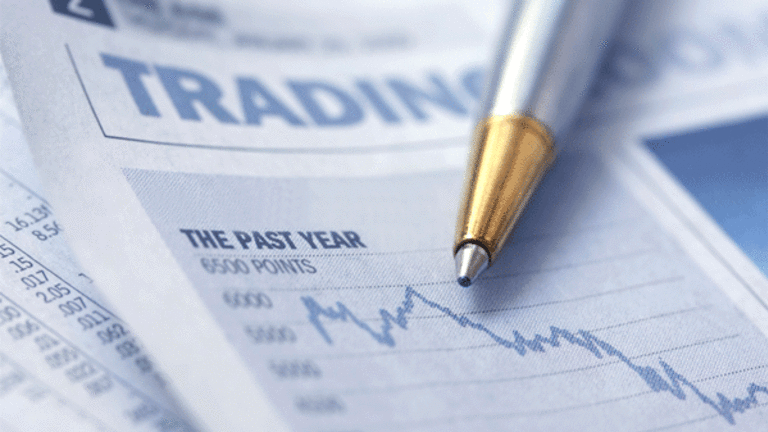 Defensive ETFs in Driver's Seat
Defensive sectors have led the way on a momentum basis in recent weeks.
By Gary Gordon of www.etfexpert.com.
There's no question that defensive sectors have led the way on a momentum basis.
SPDR Select Utilities
(XLU) - Get Utilities Select Sector SPDR Fund Report
and
iShares Telecom
(IYZ) - Get iShares U.S. Telecommunications ETF Report
amassed 8.4% and 10.5%, respectively, over the last four weeks.
Yet this may have something to do with
year-end yield harvesting
and/or efforts to combine cash-flow ETFs with growth ETFs.
After all, even if the financials and energy segments have slowed, tech and agribusiness are still lighting up the scoreboard. Over the same time frame,
SPDR Semiconductors
(XSD) - Get SPDR S&P Semiconductor ETF Report
and
Market Vectors Agribusiness
(MOO) - Get VanEck Agribusiness ETF Report
garnered 7.6% and 8.1%, respectively.
Although some folks are concerned that the
dollar carry trade (a.k.a. risk trade)
is finished, I think that call may be a bit premature. And here's why:
1.
U.S. Government Policy
. An executive branch determined to see money spent on health care reform? An equally determined Congress to spend trillions on uncertain stimulus, undeniably filled with questionable pet projects? A
Federal Reserve
that will undoubtedly be late to embrace a change in policy direction?
Remember, the "risk trade" is based on a world view that U.S. interest rates will remain negligible while the U.S. dollar remains stable or weak. The powers in the U.S. government have no desire to see the dollar strengthen significantly any time soon.
2.
Investment Adviser Strategy
. Although I may maintain energy- and materials-dependent positions like
iShares Australia
(EWA) - Get iShares MSCI Australia ETF Report
and
Vanguard Emerging Markets
(VWO) - Get Vanguard FTSE Emerging Markets ETF Report
, I have reduced some exposure to
SPDR Select Materials
(XLB) - Get Materials Select Sector SPDR Fund Report
. That's given me an opportunity to add to income-producing sectors like
SPDR Utilities
(XLU) - Get Utilities Select Sector SPDR Fund Report
in certain accounts.
And I am not the only who has been doing it. Matt Hougan at Index Universe recently interviewed an ETF-only adviser who specifically cited positions in tech, telecom and utilities. The reasoning? It is a means to combine growth with stable cash flows.
3.
Dollar Perspective
. The dollar proxy,
PowerShares US Dollar Bullish
(UUP) - Get Invesco DB US Dollar Index Bullish Fund Report
, may have spiked on Dubai debt concerns. It may have spiked on the better-than-anticipated unemployment figures. And UUP certainly received a great deal of
interested buyers with the surge in volume
that occurred on Dec. 4 and Dec. 11.
Nevertheless, here's a little bit of perspective for readers. Beginning in March of 2009, PowerShares US Dollar Bullish finished every single month lower than the month before it, except for June. That's eight out of nine months. Even if December finished higher for the U.S. dollar, a true trend reversal may require more than the first tick higher since July.
Gary A. Gordon, MS, CFP is the president of Pacific Park Financial, Inc. He has more than 20 years' experience as a personal coach in money matters, including risk assessment, small business development and investment. Gordon is often asked to consult as an educator. He has taught financial concepts in Mexico, Singapore, Hong Kong and Taiwan. He also wrote the draft copy for a McGraw-Hill publication, Maverick Investing. Gordon hosts "In the Money with Gary Gordon" on San Diego's 1700 AM and writes commentary for the International Business Times as well as TheStreet.com.