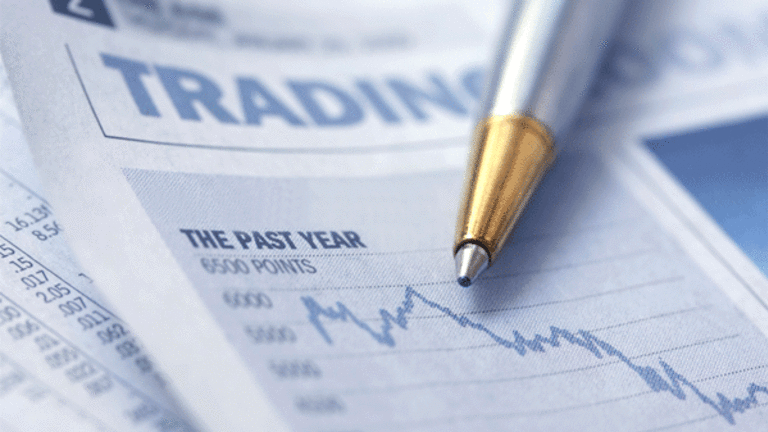 Publish date:
December ETF Inflows: Out With a Bang
December was one of the hottest months on record for the ETF industry as cash inflows totaled nearly $30 billion.
December was one of the hottest months on record for the ETF industry as cash inflows totaled nearly $30 billion.
By Michael Johnston, founder of ETF Database.
So much for a slow December.
The
latest National Stock Exchange numbers
are out, and December was one of the best months on record for the ETF industry.
Total cash inflows totaled nearly $30 billion, as investors flocked to domestic equities in the final month of the year.
Nearly every issuer saw a big jump in assets in December, led by
State Street
(STT) - Get Report
, iShares and PowerShares.
Total ETF assets increased to $790.9 billion, an increase of more than 5% over November's totals.
Issuer Highlights
In dollar terms, State Street and iShares had the best month, as assets for these issuers increased by $14.8 billion and $11.6 billion, respectively.
But several of the industry's smaller players continued to post big gains as well. Global X saw assets grow by more than 600% following the launch of six sector-specific China ETFs on the month.
Several of the new funds had already accumulated major assets:
Global X China
(CHIX) - Get Report
had $32 million in assets while
Global X China Industrials
(CHII) - Get Report
closed the year at $26 million.
After leading the industry in cash inflows in December, Vanguard followed with a relatively weak December, taking in
only
$1.9 billion, the majority of which was attributable to
Vanguard Emerging Markets Stock ETF
(VWO) - Get Report
.
Schwab
(SCHW) - Get Report
also continued its steady push into the industry, launching two new funds and growing total assets by more than 140% for the month.
Among firms with under $1 billion in assets, seven posted month-over-month asset increases of more than 10%, including Emerging Global Advisors, PIMCO, RevenueShares, Greenhaven, and ALPS. Among the $1 billion-plus issuers, USCF (+17%), First Trust (+15%), and PowerShares (+11%) posted the biggest asset increases.
Fund Highlights
After seeing more than $30 billion flow out of the
SPDR S&P 500
(SPY) - Get Report
, the biggest U.S.-listed ETF saw more than $11 billion in inflows in December, accounting for a significant portion of industry gains on the month.
SPY was one of five funds to take in more than $1 billion in December, joined by the Vanguard Emerging Markets ETF,
iShares Russell 200 Index Fund
(IWM) - Get Report
,
SPDR Utilities
(XLU) - Get Report
and the
PowerShares DB U.S. Dollar Index Bullish
(UUP) - Get Report
. Monthly inflows into UUP were 127% of the fund's value at the end of November, as total assets jumped from $1.4 billion to $3.2 billion, presumably as investors sought to hedge themselves against a continued rally in the U.S. dollar.
2009 in Review
Total ETF assets increased from $539 billion at the end of 2009 to nearly $791 billion at the close of 2009, growth of about 47% on the year.
iShares continued to dominate the ETF industry, holding its market share steady at approximately 47%. But competition continued to increase, as a number of new sponsors entered the game. Eleven issuers who had no assets at the beginning of the year accumulated more than $1.5 billion by the end of December.
Despite nearly $20 billion in inflows in December, U.S. equity funds finished the year in the red, as long ETFs saw $8.5 billion in cash outflows and long leveraged domestic funds lost $7.1 billion.
Fixed income ETFs surged in 2009, taking in more than $42 billion. Commodities ($30 billion) and international equities ($35 billion) also saw big jumps, as did short leveraged funds ($11.5 billion).
At year end, 125 ETFs had at least $1 billion in assets, with these funds accounting for more than 85% of total assets.
At the time of publication, Johnston had no positions in securities mentioned.
Michael Johnston is the senior analyst and founder of ETF Database, a Web-based investment resource providing actionable ETF investment ideas and an
for investors analyzing potential ETF investments. Johnston oversees ETF Database's free
, one of the most popular sources for news and commentary focusing exclusively on the exchange-traded fund industry. Johnston also maintains and develops content for
, a line of analyst reports and model portfolios designed to help investors utilize ETFs to meet their investment goals.
Johnston has completed the Chartered Financial Analyst (CFA) program, and obtained his bachelor's degree in finance from the University of Notre Dame. Prior to founding ETF Database, Michael worked in a private client service group performing valuations of companies operating in a wide range of industries.