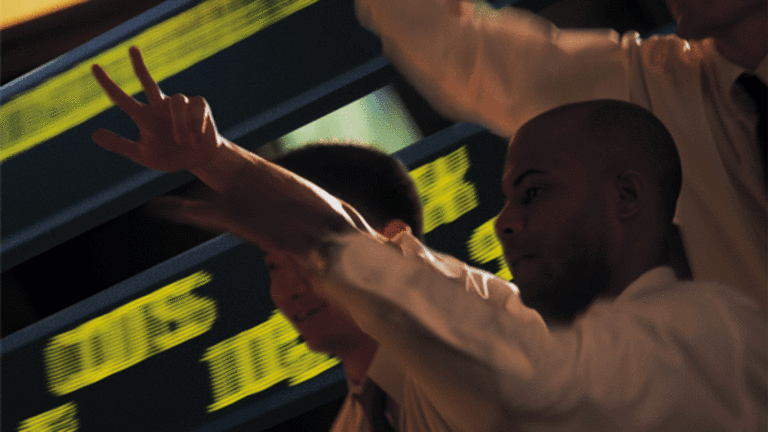 Commodity ETFs Could See More Scrutiny
Has the rapid onslaught of commodity ETFs gone too far?
This article originally appeared on RealMoney.
Has the rapid onslaught of commodity ETFs gone too far? Accusations over speculation and manipulation continue to fly, with ETF/ETN issuers such as U.S. Commodity Funds and Barclays serving as the complicit dealers for big-bank manipulators.
Recent actions by the Commodity Futures Trading Commission (CFTC) reveal that regulators are serious about cracking down on some commodities vehicles. According to an
in today's
Wall Street Journal
, the CFTC is moving to curb mutual funds that rely on non-U.S. subsidiaries to make speculative bets on commodities and currencies. By using foreign subsidiaries, these mutual funds evade the limits of CFTC regulation. (They are, however, within the regulatory range of the
SEC
.)
While the spectacular rise and relative youth of the ETF industry help to force it into the spotlight, the mutual fund industry is still the seasoned big-brother. As the managers of large
futures-backed
commodity ETFs such as the
United States Natural Gas Fund
(UNG) - Get United States Natural Gas Fund LP Report
and the
PowerShares DB Commodity Index Tracking Fund
(DBC) - Get Invesco DB Commodity Index Tracking Fund Report
have already realized, the CFTC is developing an equal zeal for regulating commodities vehicles across the board. While many futures-backed ETFs have yet to reach the critical mass necessary to put them on the CFTC's radar, the current pressure on the commodity mutual fund industry could easily extend to a growing force of commodity ETFs in the months ahead.
On a personal note, today's headlines about the structure of commodity-tracking mutual funds sent a shiver down my spine. Exactly one year ago today, I wrote a blog piece that predicted that hastily enforced CFTC regulations could push ETF issuers to restructure funds abroad. In a post titled "
U.S. Derivatives Proposal Could Send Business Abroad ," I discussed how proposed CFTC regulations could cause issuers to try to structure commodity funds beyond the reach of the CFTC, where new commodity caps could not limit the size of the vehicles.
I continue to believe that coordination between U.S. agencies such as the CFTC and SEC is necessary for the effective implementation of commodity ETF regulation. How will these organizations handle a burgeoning ETF industry? For now, we can look to the battle waged in the mutual fund industry for clues.
At the time of publication, Dion Money Management had no positions in the stocks mentioned.