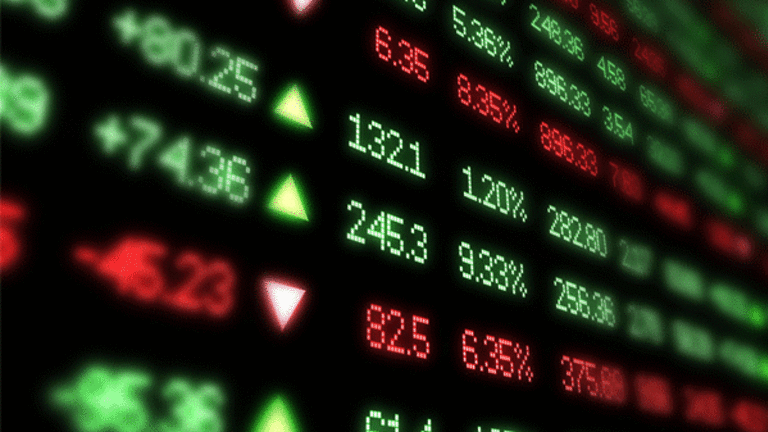 Citigroup Talent Follows Money
By moving Phibro and star trader Andrew Hall to Occidental, Citigroup is moving away from the public uproar over executive pay.
Citigroup's
(C) - Get Citigroup Inc. Report
sale of
Phibro
to
Occidental
(OXY) - Get Occidental Petroleum Corporation Report
is an important sign of the times and a stark reminder of how much things have changed in the past year.
Wall Street will always find a way, and Andrew Hall's transfer takes the heat off Citigroup, which exchanged government funding for the door to its dressing room. Kenneth Feinberg has been gazing inward intently, and Vikram Pandit is eager to get one more issue off the table.
Last month, in a public discussion in New York City, Pandit admitted that Hall's agreed-upon salary was too high for a bank employee. Hall's Phibro group averaged $371 million in pretax earnings during the five years ending in 2008. The superior performance of this oil-and-gas trading group had garnered $100 million in annual compensation for Hall.
By moving Hall to OXY, and releasing Phibro from banking-sector scrutiny and coming commodities regulation, Citi has been able to keep the issue quiet. The transfer of Phibro was said to occur at "net asset value," or reportedly $250 million.
The coming commodities regulation has affected more than one area of the financial marketplace. "Safety position limits" have caused ETFs like
PowerShares DB Commodity
(DBC) - Get Invesco DB Commodity Index Tracking Fund Report
to restructure
, or in the case of
United States Natural Gas
(UNG) - Get United States Natural Gas Fund LP Report
, sell to-be-curtailed
. As regulatory and public pressure bear down on Wall Street, it is shifting perceptibly to meet its ultimate goal: payday.
Coverage of executive compensation, and subsequent public anger, has ranged from insightful to absurd over the past year. From the rage over
AIG
(AIG) - Get American International Group, Inc. Report
bonuses to tabloid coverage of
Northern Trust
(NTRS) - Get Northern Trust Corporation Report
events, a shell-shocked public has put wealthy CEOs on trial. Seeing the NTRS annual golf event alongside
on a celebrity gossip Web site seemed like the saturation point.
The "other side" has emerged tactfully at times in the lathered coverage of executive bonuses. Who could forget
in
The New York Times
as busloads of tourists picketed the lawns of AIG's executives?
More often, the talent simply, quietly, moves on. Andrew Hall's new job at OXY will give him the breathing room to generate hundreds of millions in profits and get paid instead of pilloried. In the universe of capitalism, people get paid for exceptional results. Talent will emerge and re-emerge as the tide of public scrutiny washes over Wall Street.
Don Dion is president and founder of
, a fee-based investment advisory firm to affluent individuals, families and nonprofit organizations, where he is responsible for setting investment policy, creating custom portfolios and overseeing the performance of client accounts. Founded in 1996 and based in Williamstown, Mass., Dion Money Management manages assets for clients in 49 states and 11 countries. Dion is a licensed attorney in Massachusetts and Maine and has more than 25 years' experience working in the financial markets, having founded and run two publicly traded companies before establishing Dion Money Management.
Dion also is publisher of the Fidelity Independent Adviser family of newsletters, which provides to a broad range of investors his commentary on the financial markets, with a specific emphasis on mutual funds and exchange-traded funds. With more than 100,000 subscribers in the U.S. and 29 other countries, Fidelity Independent Adviser publishes six monthly newsletters and three weekly newsletters. Its flagship publication, Fidelity Independent Adviser, has been published monthly for 11 years and reaches 40,000 subscribers.