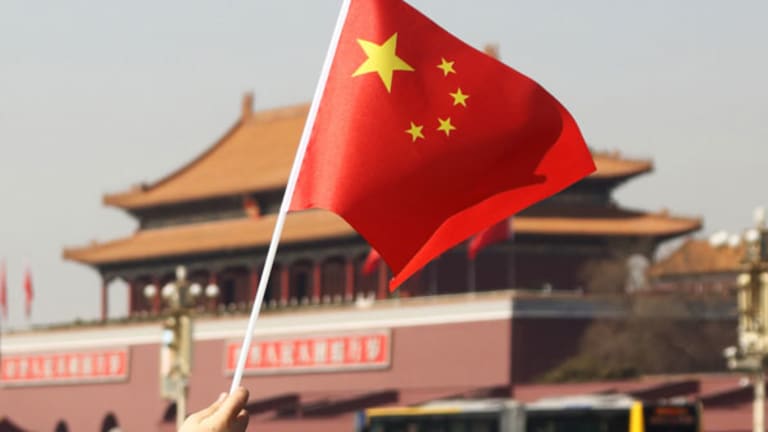 Publish date:
China's President Boosts China Stock ETFs
The world's second-largest economy offers opportunity that should not be ignored.
The world's second-largest economy offers opportunity that should not be ignored.
NEW YORK (ETF Expert) --Scores of personalities have gone on the record, insisting that China will be the epicenter for the next housing collapse. Most of those analysts have never lived in Hong Kong, Taiwan or China; I spent four years in the region.
Nevertheless, others have continued to highlight "ghost towns" and "unsustainable" property prices as a means to highlight irrational exuberance in the world's second-largest economy.
Perhaps billionaire hedge fund manager Jim Chanos has been the most vocal naysayer over the last three years. If one looks only at the buy-n-hold performance of a volatile fund of real estate investment trusts (REITs) like
Guggenheim China Real Estate
(TAO) - Get Report
, it would certainly seem that Chanos got it right. On the other hand, if one employed a simple mechanical trading approach of buying TAO when its 50-day moving average rises above its 200-day, and selling TAO when the opposite occurs, one pocketed remarkable profits.
In essence, success always comes down to
understanding when to sell
.
Courtesy of StockCharts.com
For those like myself who believe that China is better positioned than most nations and regions to manage economic challenges in the years ahead, you may have been encouraged by President Xi's latest remarks. Xi said, "China must boost the housing supply at all costs..." Moreover, he did so without any mention of rising home prices.
Predictably, China financial stocks as well as ETF benchmarks with heavy financial weightings found themselves at the top of the leader-board lThursday. The apparent implication of Xi's commentary is that the government is willing to tolerate rising prices at the higher end of the real estate spectrum, as long as builders are supplying affordable homes as well.
It is certainly true that China's government has imposed tight controls on the real estate sector for roughly three years. Learning from U.S. mistakes (e.g., no-money down, interest-only loans, no documentation of income, etc.), homebuyers in China have had to come up with higher down payments and, in many cases, have not been permitted to buy second properties. Lately, however, China's commitment to 7.5% GDP has meant recognizing the critical contribution of housing to the overall economy's growth.
The way that I view this is threefold. First, exchange-traded enthusiasts should acknowledge the yuan's stable, slow rise against the U.S. dollar. (See the WisdomTree Chinese Yuan Fund in
3 ETFs For Hedging Against A Falling Dollar
.)
Second, the world's second-largest economy has been recovering from its soft landing; recent manufacturing activity in China hit a six-month high. p/Third, China's stocks represent a far better value with an average P/E near 10 compared to the
S&P 500's
P/E near 18.5.
Sure, it is not always easy going with a foreign stock fund. The last three years have been particularly unkind to those who have diversified abroad. Yet chasing the "fairly valued" or "overvalued" U.S. market with additional cash that you may have on the sidelines is not likely to be as beneficial going forward.
The world's second-largest economy offers opportunity that should not be ignored. Indeed, even the pattern of "higher lows" since the late June bottom is desirable for investors who are fond of technical trends.
Courtesy of StockCharts.com
This article was written by an independent contributor, separate from TheStreet's regular news coverage.
Disclosure Statement: ETF Expert is a website that makes the world of ETFs easier to understand. Gary Gordon, Pacific Park Financial and/or its clients may hold positions in ETFs, mutual funds and investment assets mentioned. The commentary does not constitute individualized investment advice. The opinions offered are not personalized recommendations to buy, sell or hold securities. At times, issuers of exchange-traded products compensate Pacific Park Financial or its subsidiaries for advertising at the ETF Expert website. ETF Expert content is created independently of any advertising relationships. You may review additional ETF Expert at the site.
Gary Gordon reads:
On Twitter, Gary Gordon follows: