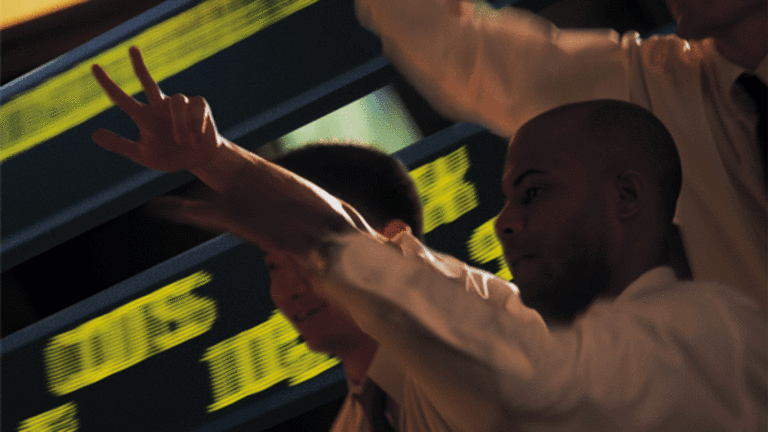 China's Economic Contraction Hurts Australia
Australia's economy is suffering from China's slowdown, something investors in the iShares MSCI Australia Index Fund need to keep an eye on.
NEW YORK (
) -- Just a little over a week ago there were large outflows detected for the
iShares MSCI Australia Index Fund
(EWA) - Get Free Report
.
The fund experienced a 2.2% decrease (week over week) in shares outstanding, from 118.6 million to its current 116 million.
It may be fruitless to endlessly speculate why this took place, but there are some important economic indicators at work that may be worth a closer look.
Consider these sobering statistics. The Australian Bureau of Statistics recently announced the growth rate for the final quarter of 2011: 0.4%, half of what was expected.
Australian unemployment also edged up to 5.2% in February.
Building approvals (both housing and nonhousing) registered an annual decline of 17.3% since last January, with a decline of 0.5% from December 2011 to January 2012.
Australia's balance of trade fell into negative territory from December 2011 to January 2012, registering an 8% deficit. Exports to China, Australia's largest and most important trading partner, fell a precipitous 23%.
Australian Balance of Trade
None of this is great news for EWA, which is especially concentrated in financials, (44.62% allocation) and materials (25.64% allocation).
The fund seeks to "provide investment results that correspond generally to the price and yield performance, before fees and expenses, of publicly traded securities in the Australian market, as represented by the MSCI Australia Index."
Its top three holdings account for 29.86% of the fund, and are:
BHP Billiton Ltd
(BHP) - Get Free Report
(13.16%),
Commonwealth Bank of Australia
(9.1%) and
Wespac Banking Corp
(7.6%). It has an expense ratio of 0.52%.
As a nation where commodities (iron ore, grains, and even gold) serve as the backbone of the economy, Australia is highly dependent on commodity prices.
The Australian dollar has rallied strongly against the greenback and is now trading at more than par.
All things being equal, this makes Australia's exports more expensive, so it's possible that the Australian central bank will intervene to reign in the currency.
This too could be problematic, as internal inflation runs hot and cold. If the central bank raises interest rates to restrain inflation, the Australian dollar will almost certainly rise, further raising the prices of Australian exports and damaging Australia's balance of trade.
In spite of all this relatively bad news, EWA hasn't been trading all that poorly. It fell just slightly on those releases by the Australian Bureau of Statistics, but you will notice that volume spike right around March 14, denoting that previously mentioned large outflow of funds.
Over the last year, EWA has gradually declined from its high of $28.36, and is currently trading at $23.49.
Join the banter with us on
and
.
Dave Fry reads:
Zero Hedge
On Twitter, Dave Fry follows: