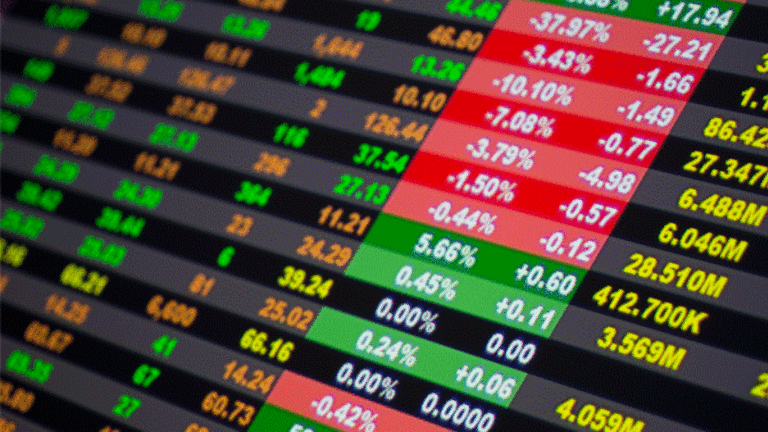 I
wrote about the first water ETF, the
PowerShares Water Portfolio
(PHO) - Get Invesco Water Resources ETF Report
a year and a half ago when it first listed. I bought the fund a couple of days later for myself and for clients, and still own it. But there's a new water ETF on the block, and it already looks mighty tempting for both its broader field and narrower focus.
The water theme is simple to grasp:
Demand: Demand for water has grown at twice the rate of the population, according to the World Resources Institute.
Supply: Only 3% of the world's water is drinkable.
Spending: Many Third World countries that previously have had trouble accessing good drinking water are making huge strides in modernizing their water infrastructure.
With those large forces in play, I believe there's plenty of room for another investment product.
Claymore
just brought public a new water ETF on Monday that mimics the S&P Global Water Index, which is vastly different from the Palisades Water Index that underlies PHO.
The
Claymore S&P Global Water Index ETF
(CGW) - Get Invesco S&P Global Water Index ETF Report
has more of a global focus, with 72% of the fund invested in foreign stocks, as opposed to PHO's 15%. In fact, CGW invests in equities hailing from 14 different countries.
Suez
( SZE) and
Veolia
(VE)
are CGW's two largest components, accounting for more than 9% each. That makes France the second-largest country by weighting in the fund at 19.58%. The U.S. is the largest country in the fund, accounting for 28%, but the U.S. does not dominate the fund as with PHO; the largest U.S. holding accounts for only 4% of the fund.
CGW seems more directly focused on the third investment theme I outlined above, of bringing potable water to places that don't have enough, or any. Both Suez and Veolia are unambiguously water companies. Not so for PHO. Its largest holding,
Valmont Industries
(VMI) - Get Valmont Industries, Inc. Report
has exposure to the water market only through its irrigation segment, which is just one of many business units in the company and provides equipment for watering crops -- not exactly a "drinking water" concept.
CGW also differs from PHO in its sector makeup. PHO is much heavier in industrials, which account for about 57% of its capital. Compare that to 40% for CGW, which itself is heaviest in utilities at 48%. PHO has only 22% in utilities.
The heavier tilt toward utilities means, among other things, that CGW will have a higher yield than PHO. A Claymore spokesman said the yield of the index is currently 1.94%. Because Claymore is capping its fee on the fund at 0.65% until Dec. 31, 2009, the ETF's yield should be 1.29% for now. Based on its last four dividend payments, PHO yields 0.88%.
Continuing the comparison of CGW and PHO, the respective Web sites provide like time periods for performance history data. The index underlying CGW has consistently outperformed the index underlying PHO for the one-year period (22.80% to 5.90%), for three years (29.51% annualized to 19.31%) and for five years (22.04% annualized to 15.82%). Just to compare, the S&P 500 has one-, three- and five-year numbers of 11.83%, 10.06% and 6.28%, respectively, as of March 30.
I believe CGW's superior back test can be attributed to domestic equities having lagged foreign issues over the time studied. If domestic equities were to outperform foreign ones, PHO would probably beat CGW. (And it's worth saying that with the fee being adjusted, I expect CGW to mimic its underlying index quite closely.)
The standard deviation of CGW's back test is lower than PHO's, which means the former is likely to be less volatile than the latter. For three years, it's 10.81% vs. 15.31%, and for five years it's 13.84% vs. 15.31%.
After my column on PHO, it enjoyed a very good run, rallying more than 20% in about six months. It then gave back all those gains in the following four months and now is up 25% since its low last July. While the modest outperformance has been nice, I believe the expectation for this theme to play out and add value to a portfolio should be in terms of years.
Water ties in with infrastructure, and while potable water is arguably the most important commodity on the planet, the decisions to spend on this sort of infrastructure may be slower in coming than investors would like.
That said, my initial reaction to CGW is positive -- so much so that I'm considering a switch from PHO. But I don't expect to buy CGW as quickly as I did PHO. The early PHO purchase worked out for me, but usually it makes sense to let new products season for a while -- say three to six months, to get a feel for how its volatility works out in the real market -- before hopping on board.
As originally published, this column contained an error. Please see
Corrections and Clarifications.
At the time of publication, Nusbaum was long PowerShares Water Portfolio as a client and personal holding, and Suez for client accounts only, although positions may change at any time.
Roger Nusbaum is a portfolio manager with Your Source Financial of Phoenix, and the author of Random Roger's Big Picture Blog. Under no circumstances does the information in this column represent a recommendation to buy or sell stocks. Nusbaum appreciates your feedback;
to send him an email.