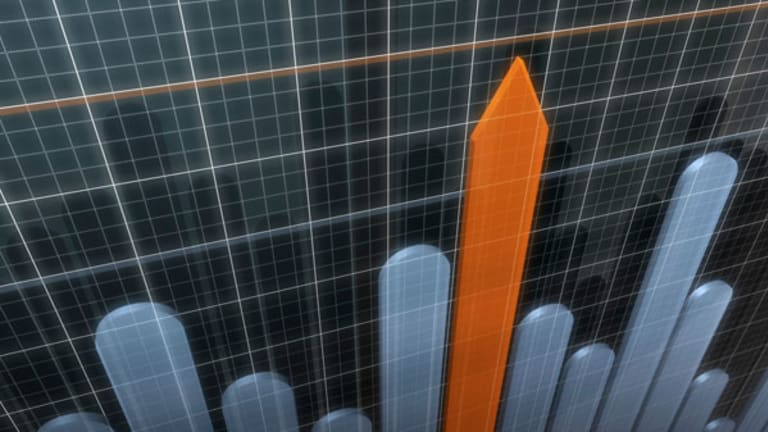 Publish date:
Buying an International ETF? Check the Currency First
Futures traders are growing increasingly excited about the prospect of shorting certain currencies.
Futures traders are growing increasingly excited about the prospect of shorting certain currencies.
NEW YORK (ETF Expert) -- Nobody may have any interest in shorting the U.S. stock market right now. Yet, futures traders are growing increasingly excited about the prospect of shorting certain currencies.
In particular, bets that the Japanese yen will fall against the greenback are at their highest levels since the summer of 2007. Granted, a contrarian might think that a high degree of short interest is an indication that Japan's currency could actually strengthen against the dollar. However, trend analysis suggests otherwise.
The price of the
CurrencyShares Japanese Yen Trust
(FXY) - Get Report
is below both its 50-day and 200-day moving averages. For most trend followers, this suggests that yen depreciation may have further to go. From my vantage point, though, I would need to see the yen break through the 52-week lows set back in May.
If that turned out to be the case, I might anticipate capital appreciation from
WisdomTree Japan Hedged Equity
(DXJ) - Get Report
. The exchange-traded tracker has had a difficult time recapturing its springtime highs due to the fact that the yen has not quite capitulated.
In a hedged equity investment like DXJ, one garners the benefits of Japan's heightened capacity to export without losing money alongside a depreciating currency. In an unhedged equity investment like
iShares MSCI United Kingdom
(EWU) - Get Report
, however, one might find he/she is underperforming when the underlying currency (i.e. British pound) is at a year-to-date peak. Notice in the chart below that the current price of
CurrencyShares British Pound
(FXB) - Get Report
is back at 2013 highs and that its 50-day moving average crossed above its 200-day moving average in mid-September. Since the cross-over,
SPDR Trust S&P 500
(SPY) - Get Report
has gained 5.9% whereas EWU has only tacked on 2.5%.
While an investor in EWU is getting a currency lift in his/her investment when the British pound rises against the U.S. dollar, he/she is bumping up against the perception that British companies in EWU's basket cannot perform well when the pound is reaching new heights. Personally, I expect the pound to lose value as Federal Reserve tapering concerns begin taking a toll on the euro, pound and yen. Yet the technical evidence for a weaker British pound has not yet materialized.
If you believe the British currency is due for a pullback and you like the prospects for British equities, you could consider the recently introduced db X-trackers
MSCI United Kingdom Hedged Equity Fund
(DBUK)
. The dollar volume is a bit too light for my tastes, though I am looking forward to the day when DBUK has more assets under management.
What about the euro?
CurrencyShares Euro Trust
(FXE) - Get Report
took a noteworthy hit when the European Central Bank found itself with few alternatives; it lowered its refinancing rate to 0.25% last month. Nevertheless, FXE has been charting a path of higher lows since early July.
That has made the unhedged
Vanguard Europe
(VGK) - Get Report
stronger than
WisdomTree Hedged Europe Equity
(HEDJ) - Get Report
for the last five months. On the other hand, if the European Central Bank continues making overtures to weaken the eurozone's common currency -- if you see value in European corporations that trade at lower price-to-sales ratios than their U.S. counterparts -- depreciation in FXE could herald outperformance for HEDJ.
At the time of publication the author had no position in any of the stocks mentioned.
Disclosure Statement: ETF Expert is a website that makes the world of ETFs easier to understand. Gary Gordon, Pacific Park Financial and/or its clients may hold positions in ETFs, mutual funds and investment assets mentioned. The commentary does not constitute individualized investment advice. The opinions offered are not personalized recommendations to buy, sell or hold securities. At times, issuers of exchange-traded products compensate Pacific Park Financial or its subsidiaries for advertising at the ETF Expert website. ETF Expert content is created independently of any advertising relationships. You may review additional ETF Expert at the site.
Gary Gordon reads:
On Twitter, Gary Gordon follows: