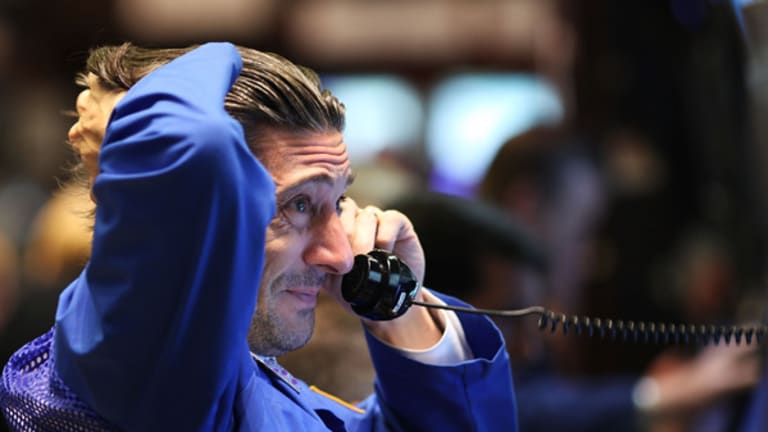 Building a Precious Metal ETF Portfolio
It's important to have the right mix of ETF exposure to gold and silver.
NEW YORK (TheStreet) -- Not surprisingly, amid the weeks of economic turmoil, gold has been thrust into the spotlight. With prices flirting with the $1,900 per ounce level, it is no wonder that investors are clamoring for exposure to this yellow metal.
Gold is not the only member of the precious metal spectrum that has benefited from the resounding market uncertainty. Although its use as an input across a number of industries often causes it to perform in line with the broader markets, more recently investors have been turning to silver in hopes of sheltering against upheaval as well. As a result, silver-backed ETFs have powered higher. The popular and closely watched
iShares Silver Trust
(SLV)
had enjoyed seven consecutive days of upward action.
Given the excitement surrounding gold and silver, it may be tempting to increase exposure to any and all precious metals available. This, however, is likely not the most ideal investing strategy for those looking to maintain a stable, long term allocation to this corner of the commodities market.
Rather, investors would be best off targeting these commodities using a combination of physically backed bullion ETFs and equity-based miner funds. This multi-faceted approach will help ensure that investors are both well-positioned to defend against market weakness and profit when the markets eventually witness a turn around.
I have long encouraged investors to look to gold ETFs like
iShares Gold Trust
(IAU)
and
SPDR Gold Shares
(GLD)
as long-term portfolio staples. I feel that with the launch of these products, gold has evolved into an asset class of its own and, like stocks and bonds, should always be included in a well-balanced investment portfolio.
In the same vein, it is crucial to avoid getting carried away with any single position. Exposure to IAU, GLD, and other physically-based gold ETFs should be kept relatively conservative in order to avoid sacrificing diversification.
With a gold bullion ETF as a long term foundation, investors can turn to other physically-backed precious metal ETFs like SLV, and miner-focused funds like
Market Vectors Gold Miners ETF
(GDX)
in order to take advantage of market fluctuations.
Over time we have seen how differently these products have behaved in response to various market environments. For instance, as I explained above although it has become a store of value, silver can also witness additional strength during periods of market euphoria. Meanwhile, although companies like
Barrick Gold
(ABX)
and
Newmont Mining
(NEM)
will benefit as gold heads higher, they and other gold-related equities also tend to react favorably when global equities surge. As with gold-bullion ETFs, exposure to these funds should be kept small and contained in order to avoid taking on an excessive amount of risk.
Precious metals are undoubtedly in vogue at this time, as global economic headwinds weigh heavily on investor sentiment. There are a variety of ways to utilize the various ETF products linked to gold, silver and other precious commodities. However, some strategies will likely result in more reliable returns than others.
By maintaining long-term exposure to gold-bullion ETFs and using alternative products for tactical exposure, it is possible to navigate a wide variety of market conditions.
Written by Don Dion in Williamstown, Mass.
RELATED ARTICLES:
>>Apple's Pointless Battle Over Rectangles
At the time of publication, Dion Money Management did own any equities mentioned.