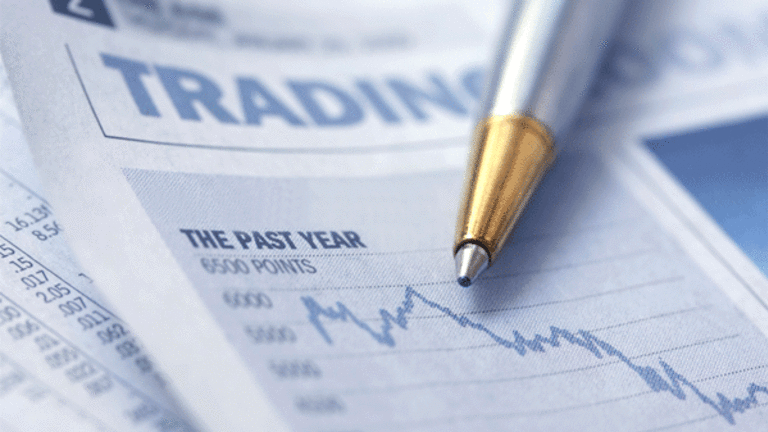 Buffett's Words on ETFs Ring True
Since the Oracle of Omaha suggested mutual funds were more appropriate for portfolios, new ETF products have had mixed debuts.
Since the Oracle of Omaha suggested mutual funds were more appropriate for portfolios, new ETF products have had mixed debuts.
The words of investment guru Warren Buffett are ringing in the ears of ETF critics, questioning the role of many new exchange-traded fund products. Since Buffett, helmsman of Berkshire Hathaway (BRK.A) - Get Report, suggested that traditional low-cost index mutual funds might be more appropriate for portfolios than ETFs, a host of new exchange-traded products have hit the market with mixed results.
While ETFs have introduced transparency and liquidity to the fund business while adding a wide range of low-cost products, problems have emerged as average investors embrace the funds. Overtrading, illiquidity and inappropriate funds have plagued shareholders, raising Buffett's 2007 concerns once again as investors leave index mutual funds for the open market.
Shortly after Buffett's ETF comments,
Elements
launched a Buffett-esque ETF that has aptly demonstrated setbacks in the ETF industry.
Elements' Morningstar Wide Moat Focus ETN
(WMW) - Get Report
lost just 20.31% in 2008 but failed to attract investors to the product.
WMW's three-month average daily trading volume is just 5,500 shares, and the peaks and troughs caused by what little trading the fund has aroused are witness to the illiquidity of this product. A second concern with WMW is its status as an ETN -- a fund comprised of debt, rather than equity -- subject to the credit risk of an issuer in a bad time for credit markets.
Issues such as credit risk and illiquidity would likely be concerns of Buffett, who asserted that index mutual funds are preferable because investors would not be tempted to trade frequently. This constant buying and selling that has turned many regular investors into frustrated traders is particularly dangerous in illiquid funds for which there is little market interest.
Many of the popular leveraged ETFs, such as blockbuster
Direxion Daily Financial Bear 3X Shares
(FAZ) - Get Report
and
Direxion Daily Financial Bull 3X Shares
(FAS) - Get Report
, are intended for use by sophisticated, active traders. Jim Cramer has noted that in the hands of regular investors, these leveraged ETFs can be
"weapons of destruction."
.
Options on Buffett's
Berkshire Hathaway B Shares
(BRK.B) - Get Report
began trading on June 17, highlighting another investment strategy previously shunned by the maven.
"Usually, if you want to buy or sell a stock, you should buy or sell the stock," Buffett noted at Berkshire's 2008 annual meeting. "Using options, four times out of five you will be right, the last one you'll miss. I've virtually never used options as a way to enter or exit a position."
Buffett's recent investments include
General Electric
(GE) - Get Report
and
Goldman Sachs
(GS) - Get Report
. While Buffett may not have warmed to ETFs in the past, the new options action may suggest hope for other investment vehicles.
Still, everyday investors may be better off sticking to broad-index ETFs or, per Buffett's suggestion, broad mutual funds. Low-cost ETFs have brought transparency and liquidity to the fund marketplace. Just because you can trade an ETF minute to minute, however, doesn't mean that you should.
ETFs offer access to sectors and asset classes previously unavailable to all but professional investors. Does this access, however, come with a price? As more ETFs flood the market with increasingly complex methodologies, it will be up to investors to discern which products are viable or not. Those who do not have the time or will to fully understand ETFs should seek out an investment adviser who specializes in these products or stay close to the sidelines with index funds.
At the time of publication, Dion had no positions in the stocks mentioned.
Don Dion is the publisher of the Fidelity Independent Adviser family of newsletters, which provides to a broad range of investors his commentary on the financial markets, with a specific emphasis on mutual funds and exchange-traded funds. With more than 100,000 subscribers in the U.S. and 29 other countries, Fidelity Independent Adviser publishes six monthly newsletters and three weekly newsletters. Its flagship publication, Fidelity Independent Adviser, has been published monthly for 11 years and reaches 40,000 subscribers.
Dion is also president and founder of Dion Money Management, a fee-based investment advisory firm to affluent individuals, families and nonprofit organizations, where he is responsible for setting investment policy, creating custom portfolios and overseeing the performance of client accounts. Founded in 1996 and based in Williamstown, Mass., Dion Money Management manages assets for clients in 49 states and 11 countries. Dion is a licensed attorney in Massachusetts and Maine and has more than 25 years' experience working in the financial markets, having founded and run two publicly traded companies before establishing Dion Money Management.