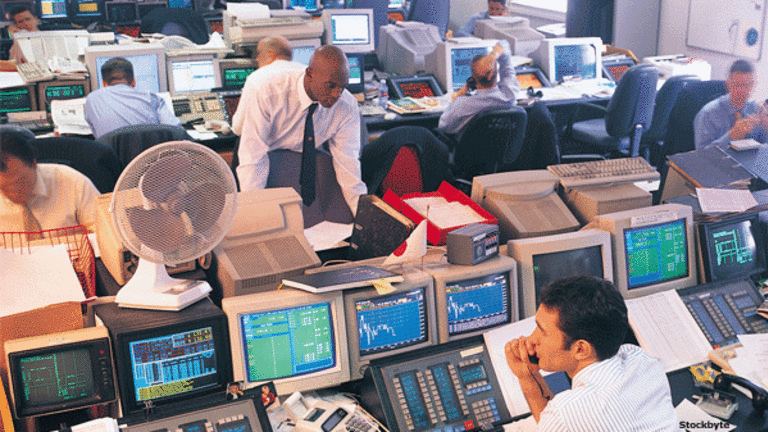 Buffett's New Charge Card
Berkshire Hathaway added another credit card company to its portfolio in the first quarter when it chose Mastercard.
NEW YORK (TheStreet) -- Over the course of the week, investors and market commentators have been mulling over the 13F regulatory filings released by individuals including George Soros, Steve Cohen, John Paulson, and Warren Buffett.
These documents typically have provided plenty of interesting clues and insights into the current mindsets of these Wall Street notables.
According to the filing, Buffett made only minor adjustments to his legendary investment portfolio during the opening quarter of 2011. The most noticeable change was the addition of
Mastercard
(MA)
. As of the end of March, Buffett's stake in the credit card company totaled 216,000 shares. Aside from this new position, the investor also trimmed his stake in
ConocoPhillips
(COP)
.
This is not the first time that Buffett has tapped into the credit card industry. On the contrary,
American Express
(AXP)
is a long-standing
Berkshire Hathaway
(BRK.A)
holding and is currently his third largest position, accounting for a more than 10% stake of the portfolio.
As noted by many, the decision to gain exposure to Mastercard is not surprising. Rather, the move can likely be traced back to Buffett's newest hire, Todd Combs, a former hedge fund manager-turned-potential Buffett successor. Prior to joining Berkshire Hathaway, Comb's hedge fund, Castle Point, held a large stake in the credit card company as well.
Buffett's attraction to credit card companies like Mastercard and American Express can be viewed another play on the strength of the U.S. consumer. Throughout the slow and often arduous economic recovery, he has consistently maintained a bullish outlook for the United States.
>>View Warren Buffett's Portfolio
Although financials represent the largest slice of Buffett's portfolio's sector breakdown, the Oracle of Omaha also boasts heavy exposure to companies that will be influenced by the consumer's resurgence. Top portfolio components include
Coca-Cola
(KO)
,
Procter & Gamble
(PG)
,
Kraft Foods
undefined
and
WalMart
(WMT)
.
Like Coca-Cola and WalMart, the long-term strength of Mastercard and American Express will heavily depend on the consumer's recovery. As individuals regain confidence, they will become increasingly willing to use credit cards in order to make big ticket purchases.
As noted by Bloomberg following news of Buffett's actions, the consumer has already started off 2011 on a postive note. According to the quarterly report issued by the U.S. Commerce Department, retail sales during the first three months of 2011 jumped nearly 3%.
There are a few ways that ETF investors can mimic Buffett's first-quarter investing decisions. Currently, the
iShares Dow Jones U.S. Financial Services Index Fund
(IYG)
is likely the best bet for those looking to tap into the credit card industry.
Together, Mastercard, American Express, and
Visa
(V)
account for less than 10% of the fund's index. The fund also provides exposure to a number of other financial institutions Buffett has previously expressed interest in.
Wells Fargo
(WFC)
,
Bank of New York Mellon
(BK)
and
M&T Bank
(MTB)
can be found listed among the fund's holdings.
While IYG may prove attractive for those looking to gain direct access to Buffett's credit card plays, fans of the investor can also follow his recent actions by homing in on the broader consumer.
In the past, I've highlighted funds such as
SPDR S&P Retail ETF
(XRT)
and the
iShares Dow Jones Consumer Goods Index Fund
(IYK)
as strong options designed to target this market sector.
Of these two products, IYK stands out as likely the best choice for investors looking to follow the Nebraska native. P&G, Coca-Cola, and Kraft can be found listed among the fund's top ten holdings and together represent over a quarter of its portfolio.
Although Buffett made only a few tweaks to his portfolio during the first quarter of 2011, the moves were attention-grabbing. Looking ahead, it will be interesting to see what is more in store for this legendary portfolio.
Written by Don Dion in Williamstown, Mass.
RELATED ARTICLES:
>>Buffett's Berkshire Buys Only 1 New Stock
>>5 Stocks With Too Much Japan Exposure
At the time of publication, Dion Money Management owned the iShares Dow Jones Consumer Goods Index Fund.