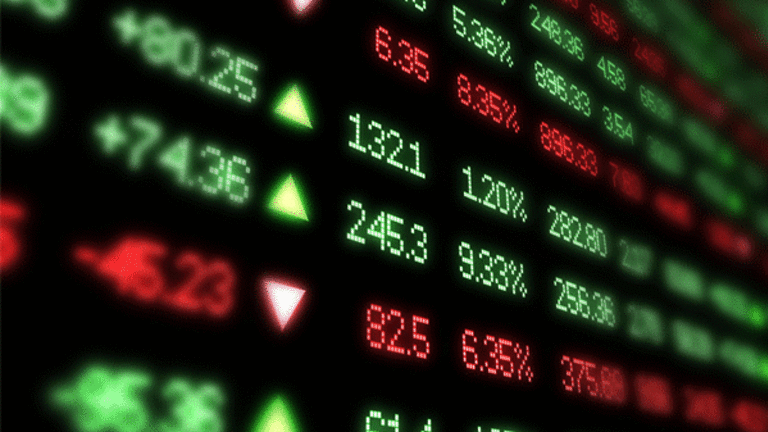 Buffett's Growing Energy Portfolio
Buffett has shown interest in a variety of energy trades.
NEW YORK (TheStreet) -- During his illustrious career, Warren Buffett has ventured into a vast number of market sectors.
With generous exposure to companies including
Wells Fargo
(WFC) - Get Free Report
,
Coca Cola
(KO) - Get Free Report
,
Johnson & Johnson
(JNJ) - Get Free Report
and
Wal-Mart
(WMT) - Get Free Report
, the Oracle of Omaha has built an investment portfolio that will allow him to not only profit during times of prosperity, but also weather economic storms down the road.
Energy is a major component of Buffett's empire. Two clear examples of Buffett's foray into the energy industry can be seen through his investments in
Exxon Mobil
(XOM) - Get Free Report
and
ConocoPhillips
(COP) - Get Free Report
. The exposure to these two firms has given Buffett direct access to the global oil markets.
Buffett's energy exposure extends well beyond oil. Through his various investments and
Berkshire Hathaway
(BRK.A) - Get Free Report
subsidiaries, the investor has expanded his reach across the energy spectrum, gaining access to an array of resources including natural gas, coal, wind energy and batteries.
Natural Gas
Buffett's bets on Exxon and ConocoPhillips also provide the investor with ample exposure to the natural gas industry. These integrated energy giants have been expanding their reach into this business, hoping to profit from growing interest in the fuel.
According to a report from Trefis, natural gas exposure accounts for 7% of Conoco's stock value. Meanwhile, for Exxon, the resource accounts for 11%.
Coal
Buffett's exposure to coal can be traced back to his investment in
Burlington Northern Santa Fe Railroad
(BNI)
in early 2010. Although Buffett has advertised the landmark deal as an all-in bet on the U.S. economy, market commentators and analysts quickly realized that the deal could also be seen as a proxy bet on the long-term prospects of the coal industry. As a major hauler of coal, BNSF's performance over the long run will be heavily influenced by investor interest and global demand for the black rock.
In late 2010, Buffett's interest in coal was once again brought into the spotlight after he and fellow billionaire, Bill Gates visited
Arch Coal
's
(ACI) - Get Free Report
Black Thunder Mine in Wyoming.
Wind
Through the MidAmerican branch of Berkshire Hathaway, Buffett has taken dramatic steps into the realm of wind energy. According to the MidAmerican Energy website, the company boasts over 1,300 megawatts of facilities, making it the top wind energy generator among utilities firms in the nation.
>>View Warren Buffett's Portfolio
In early April, Buffett's firm expressed interest in expanding his exposure to wind energy further. According to
Bloomberg
, Berkshire Hathaway is considering the possibility of using wind turbines to power BNSF railroad lines.
Batteries
Given his past disinterest in the technology sector, Buffett's decision to purchase a 10% stake in the Chinese electric car company, BYD is one of his more unusual investments in recent memory. This venture, however, has allowed the investor to gain first hand exposure to the future of the automobile industry as well as the expansion of clean energy.
The alternative energy industry is inherently volatile. Therefore, it is not unusual that Buffett's investment in BYD has been jittery at times. Looking ahead, however, this investment should prove fruitful as the electric car industry continues to grow and expand.
One of the most notable qualities of Buffett's investing style is his long-time horizons. As nations recover and grow, energy demand looks set to continue higher. By spreading his assets into the vast reaches of the spectrum, Buffett's portfolio is prepared to benefit both today and years down the road.
Written by Don Dion in Williamstown, Mass.
RELATED ARTICLES:
>>Glencore: the Next Goldman Sachs
>>Be Broadly Diversified and Turn Off the Ticker
At the time of publication, Dion Money Management did not own any of the equities mentioned.