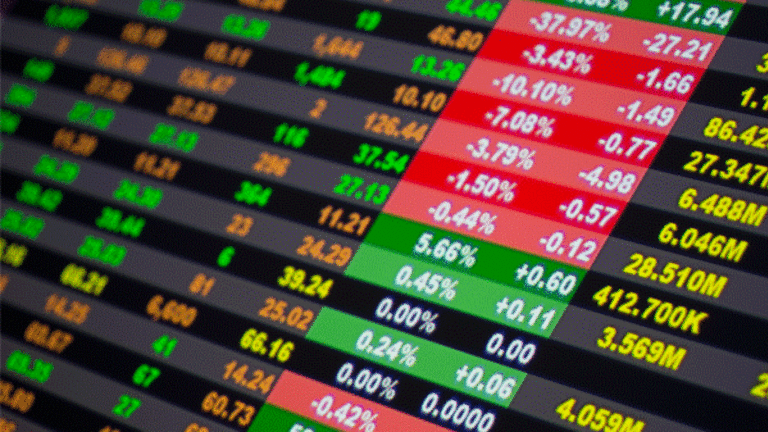 Buffett Plays Offense and Defense
Berkshire Hathaway has played offense and defense in its choice of stocks for its portfolio.
NEW YORK (TheStreet) -- As he has quipped in the past, Warren Buffett's favorite holding period for any investment is "forever." By sticking to a long-term time horizon when structuring his legendary investing portfolio, the famed investor has been able to weather the numerous short term shake-ups during his multi-decade career.
In examining his current holdings lineup, it is possible to uncover clues that will help retail investors mimic this financial titan and profit over the long run.
Buffett's portfolio taps into a wide range of market sectors, providing the investor with exposure to industries ranging from energy to health care. The largest chunks of the
Berkshire Hathaway
(BRK.A) - Get Free Report
portfolio, however, are dedicated to companies in the financial sector and consumer sector. These two components help to exemplify one of the major strengths of Buffett's portfolio.
Heavy exposure to financial goliaths like
Wells Fargo
(WFC) - Get Free Report
,
American Express
(AXP) - Get Free Report
and
US Bancorp
(USB) - Get Free Report
places the Berkshire Hathaway portfolio in a strong position to benefit during times of market euphoria. Financials and other cyclical sectors of the marketplace perform best at times when nations are enjoying broad economic growth and expansion.
At the same time, Buffett's portfolio is also well suited to profit during times of uncertainty. As we have witnessed in recent weeks during shaky market periods, strength tend to gravitate towards more durable corners of the marketplace. Consumer staples are often a notable beneficiary in scenarios such as this.
The Berkshire Hathaway portfolio is laden with companies that will exhibit stability even in the face of market shakeups. Companies like
Coca-Cola
(KO) - Get Free Report
,
Procter & Gamble
(PG) - Get Free Report
and
Kraft Foods
undefined
are a few of Buffett's largest defensive positions.
>>View Warren Buffett's Portfolio
Aside from their endurance during times of market uncertainty however, these holdings also offer attractive dividends that will further aid the Nebraska native as the markets work through economic storms down the road.
By simultaneously playing both offense and defense, Warren Buffett has prepared the Berkshire Hathaway portfolio to perform well in any and all market environments. Using ETFs, it is possible for investors to mimic the duality inherent of Oracle of Omaha's investing strategy.
While it can be tempting to dive head first into the hottest companies and most rapidly-growing nations, I have often insisted that even the most aggressive investors maintain long-term exposure to defensive asset classes like bonds, gold, and dividend-paying equities. While, during times of strength, fast-moving, headline grabbing names may provide plenty of upside, during times of market weakness, investors will be able to depend on ETFs like the
iShares Gold Trust
(IAU) - Get Free Report
and the
iShares Dow Jones Select Dividend Index Fund
(DVY) - Get Free Report
for some welcomed comfort.
Navigating this slow and often arduous market recovery has taken patience, a watchful eye, and a strong stomach. While I believe that we are on the healing path, I am also confident that hurdles will lie ahead. By following Buffett's lead and dividing exposure across a combination of offensive and defensive positions, it is possible to overcome these challenges and prepare for long- term strength.
Written by Don Dion in Williamstown, Mass.
Readers Also Like:
>> 
Goldman Sells Its Conviction Buys
>> 
At the time of publication, Dion Money Management owned iShares Gold Trust and the iShares Dow Jones Select Dividend Index Fund.