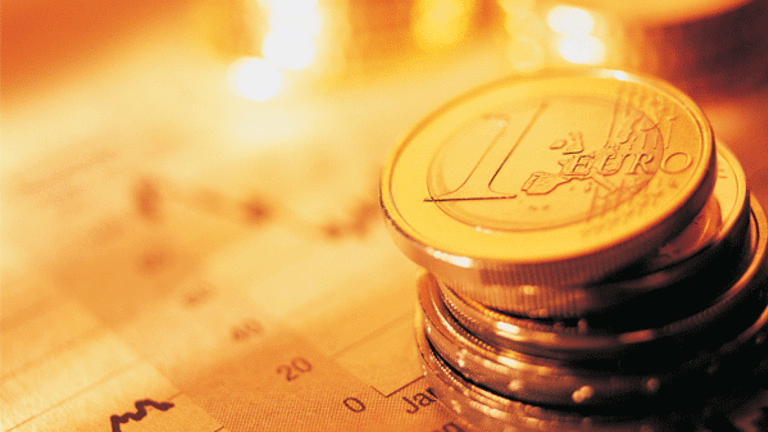 Publish date:
Broker-Dealer ETF Faceoff
Though IAI and KCE have similar portfolios, one is a better value.
Though IAI and KCE have similar portfolios, one is a better value.
Financial stocks have rebounded from peak-crisis lows, but broker-dealer ETFs like iShares Dow Jones US Broker-Dealers (IAI) - Get iShares U.S. Broker-Dealers & Securities Exchanges ETF Report and SPDR KBW Capital Markets (KCE) - Get SPDR S&P Capital Markets ETF Report have once again found themselves in the headlines, following proposed regulations put forth by the Obama administration.
Included in the proposals are new fiduciary regulations holding broker-dealers offering investment advice to the same standards as investment advisers. While broker-dealer costs could potentially rise with reform, many of the companies that make up top-heavy IAI and KCE could benefit from measures in the stimulus plan.
Broker-dealers and exchanges have transformed dramatically in the last few years and now provide more transparency and competition for their customers. With the advent of high-speed electronic trading, exchanges like the
New York Stock Exchange
have been pushed forcefully into the 21st century as trading volume goes up for grabs to the fastest execution.
The pendulum has swung hard and fast from the image of brokers fighting hand and fist to get to a trading post to anonymous algorithms matching electronic order flow with minimal human intervention. The momentum has perhaps swung the pendulum too far past the middle mark, however, and the increased volatility and lack of liquidity in smaller stocks has led many customers to crave human know-how.
The broker dealers that make up IAI and KCE are the large-cap firms that have weathered the storm and have adapted to the changing conditions in the marketplace.
LaBranche
( LAB) began trimming their ranks dramatically; by December 2007 the NYSE had closed large sections of the trading floor.
IAI and KCE help investors partake in financial stocks while limiting their exposure to credit markets. Both IAI and KCE provide investors exposure to broker dealers and stock exchanges that have been more resilient than many strictly banking institutions. The year-to-date returns for both funds have also been impressive, with IAI and KCE gaining 25.64% and 24.86%, respectively.
So which ETF is best for your portfolio? Let's put 'em go toe to toe.
iShares Dow Jones US Broker-Dealers (IAI)
Methodology:
IAI tracks the Dow Jones U.S. Select Investment Services Index. IAI's underlying index aims to capture the investment services sector of the U.S. equity market. Securities in the IAI basket include specialized financial services ranging from securities brokers and dealers to online brokers to securities or commodities exchanges. This capitalization-weighted fund tends to be top-heavy, and top component
Goldman Sachs
(GS) - Get Goldman Sachs Group, Inc. (GS) Report
makes up 11.54% of total fund assets. The top 10 components in IAI make up nearly 66% of the portfolio, making investors particularly vulnerable to moves in top components.
Liquidity:
Three-month average daily trading volume is 605,260.
Fees:
0.48%
Top 10 Holdings: Goldman Sachs,
CME Group
(CME) - Get CME Group Inc. Class A Report
,
Morgan Stanley
(MS) - Get Morgan Stanley (MS) Report
,
Schwab
(SCHW) - Get Charles Schwab Corporation Report
,
Intercontinental Exchange
(ICE) - Get Intercontinental Exchange, Inc. (ICE) Report
,
NYSE Euronext
(NYX)
,
Ameriprise Financial
(AMP) - Get Ameriprise Financial, Inc. Report
,
Legg Mason
(LM) - Get Legg Mason, Inc. Report
,
TD Ameritrade
(AMTD) - Get TD Ameritrade Holding Corporation Report
and
Jefferies Group
(JEF) - Get Jefferies Financial Group Inc. Report
.
SPDR KBW Capital Markets (KCE)
Methodology:
KCE also uses a market capitalization strategy that is similar to IAI. KCE tracks the KBW Capital Markets Index, which contains 16 underlying components. KCE's strategy results in a top-heavy portfolio in which the top 10 components account for 63% of the fund's holdings.
Liquidity:
Three-month average daily trading volume is 2.1 million.
Fees:
0.35%
Top 10 Holdings:
CME Group, Goldman Sachs,
State Street
(STT) - Get State Street Corporation Report
, Morgan Stanley, Schwab, Jefferies Group, Intercontinental Exchange, TD Ameritrade,
SEI Investments
(SEIC) - Get SEI Investments Company Report
and
T. Rowe Price
(TROW) - Get T. Rowe Price Group Report
.
The Winner:
KCE
In this head-to-head comparison, KCE wins out with its size and methodology. With over 2 million shares trading daily, KCE is a large, liquid fund with an exposure to high-quality asset managers as well as broker-dealers.
IAI and KCE have similar portfolios, but KCE wins out when it comes to price -- KCE's 0.35% fee is a tremendous value for ETF investors. While KCE and IAI are both top heavy, KCE is slightly less so, a small factor that could go a long way if a top component like CME Group falls.
At the time of publication, Dion had no positions in the stocks mentioned.
Don Dion is the publisher of the Fidelity Independent Adviser family of newsletters, which provides to a broad range of investors his commentary on the financial markets, with a specific emphasis on mutual funds and exchange-traded funds. With more than 100,000 subscribers in the U.S. and 29 other countries, Fidelity Independent Adviser publishes six monthly newsletters and three weekly newsletters. Its flagship publication, Fidelity Independent Adviser, has been published monthly for 11 years and reaches 40,000 subscribers.
Dion is also president and founder of Dion Money Management, a fee-based investment advisory firm to affluent individuals, families and nonprofit organizations, where he is responsible for setting investment policy, creating custom portfolios and overseeing the performance of client accounts. Founded in 1996 and based in Williamstown, Mass., Dion Money Management manages assets for clients in 49 states and 11 countries. Dion is a licensed attorney in Massachusetts and Maine and has more than 25 years' experience working in the financial markets, having founded and run two publicly traded companies before establishing Dion Money Management.